Bringing an authoritative presence to the scene is essential on the job site, the road side, or anywhere else you need to be seen. And it's not hard to grab the attention of others when your vehicle is sporting a bright and durable warning light. But with so many options to choose from - materials, colors, shapes, and sizes - it's hard to know which warning light will be right for your vehicle. That's why we've taken our industry expertise and years of experience talking with customers to bring your the Top 15 Best Emergency Vehicle Warning Lights of 2022!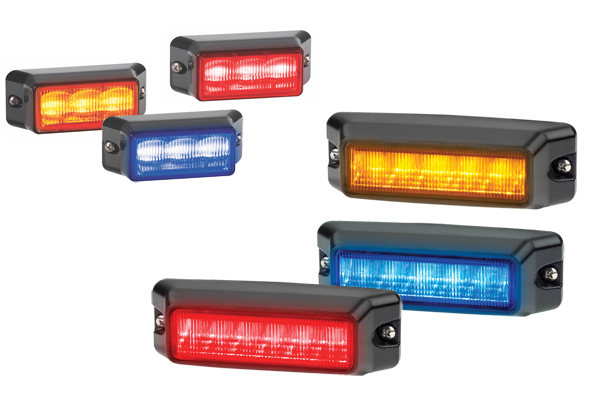 Starting off our list is a small package that makes a big impact, the Federal Signal Impaxx LED Exterior Warning Light. This small but mighty exterior warning light is fully encapsulated in a weather-proof housing and comes available in Amber, Green, White, and more.
I always know when I order Federal Signal that I'm going to get a great pregnant.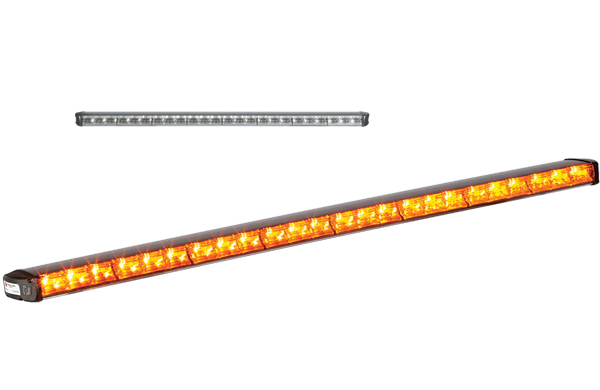 With no dark sports anywhere along it's 360-degrees of illumination, Federal Signal Latitude Exterior Warning Lights also offer ten pre-programmed warning patters and that's not even including the test pattern. These highly efficient optical LEDs are moisture resistant and backed by a 5-Year Warranty.
I went with the 8 head, 24 LEDS. To say it's bright is an understatement!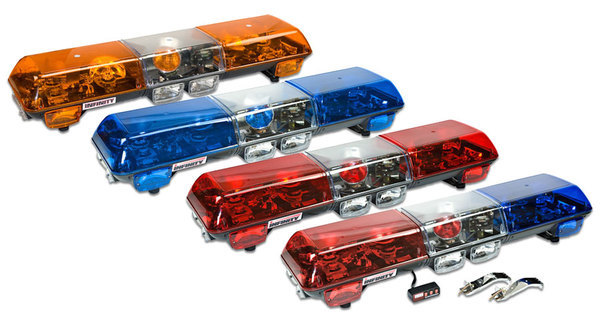 We have a ton of warning lights on our site, and most of them come with tons of different options. But when a customer tells us, "I want one that looks like a police officer," we know exactly where to point them. To the Wolo Infinity Light Bar which is available in a variety of color combos.
I was very relieved with the ease of installation. As well as with the intensity of light put out.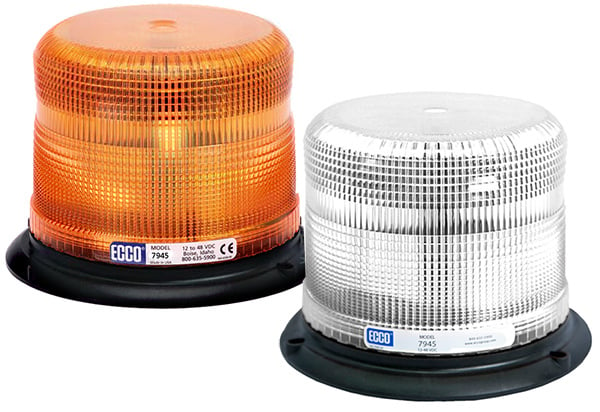 Brilliant and bold, the amber strobe your ECCO LED Pulse Beacon will emit offers up to 80 flashes per minute in a double or quad flash pattern. A three bolt design means this light will fit securely on your vehicle and because the amperage draw is so low, the lifespan of this light is nice and long.
Install was fast, and it works pretty well. I'm happy I went with Auto Accessories Garage.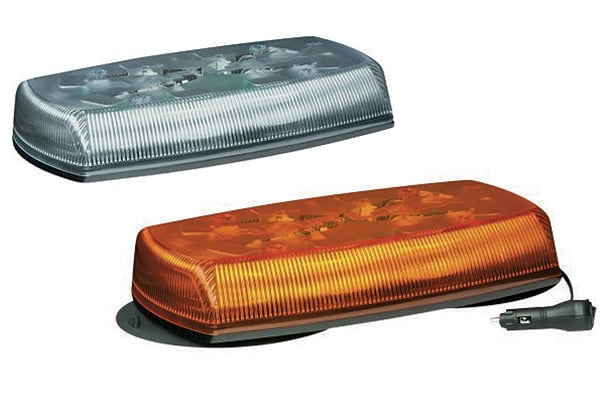 When miniature is the game, the ECCO Reflex Warning LED Mini Bar is the name. This powerful safety light comes in a compact package and is protected by a resilient Polycarbonate base and dome. 18 various flash patterns are available and the dome comes in your choice of clear or amber.
Easy install. I went with the vacuum install which is good for me because I lease my truck.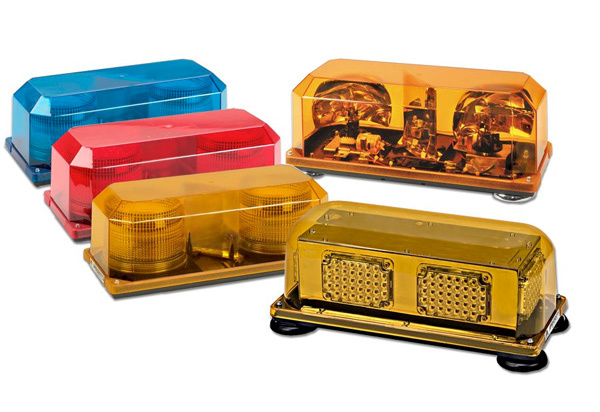 The Wolo Priority Warning Light is available in three models and two mounting styles. You can choose between a permanent or magnetic mount, and on select models between Amber, Blue, or Red. This durable light is built within a weather and wear resistant Polycarbonate shell.
The product is great and the staff was friendly. I'm very happy with AAG and Wolo! Thanks!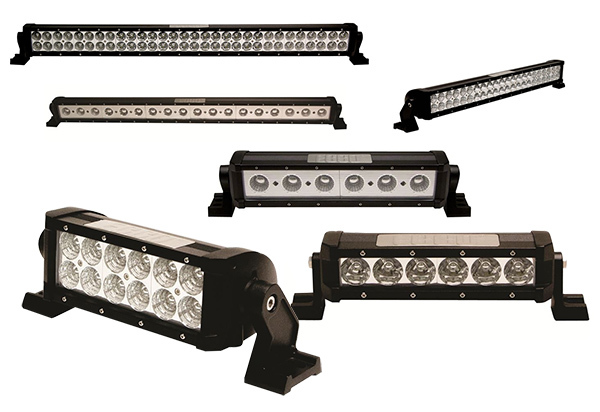 ECCO LED Flood Spot and Combo Utility Bar IP67 rated and backed by a 3-Year Warranty, the ECCO LED Flood Spot and Combo Utility Bar packs serious durability into the form of a brilliantly bright light. A variety of lengths ranging from under eight inches to over 45, it's easy to find the perfect set-up for your needs with this product.
I like it a lot. Doesn't weight a lot and somehow puts out a lot of light. But I guess light is, well, light!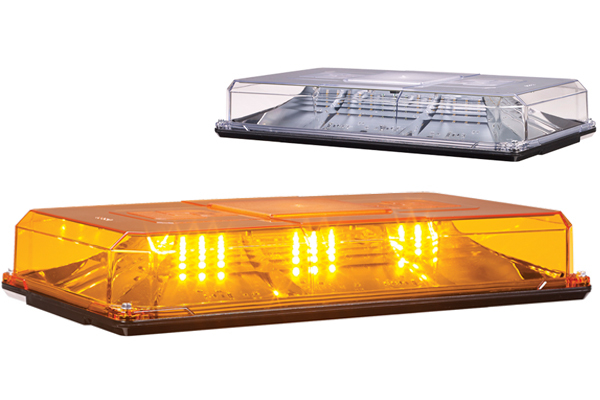 If you'd like to light up the night, the Federal Signal HighLighter LED Light Bar could be your ticket to success. This low-profile miniature light bar comes in a wide variety of applications and puts out a full and uninterrupted 360-degrees of illumination. This is ideal for plowing snow or landscaping.
Sturdy and really works. I'm very happy with this purchase.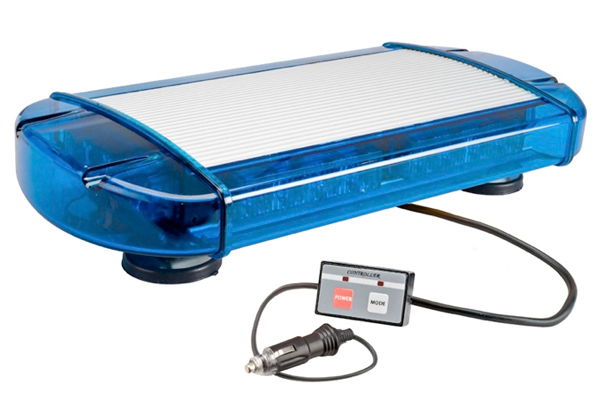 The TV show The Outer Limits opened with an ominous voice telling the audience that "we control the horizontal." This authoritative and attention-grabbing voice is represented visually in your Wolo Outer Limits Warning Light which is available in Blue or Amber and sits with a low-profile on your roof.
Perfect! Sticks down hard with all the magnets and looks great!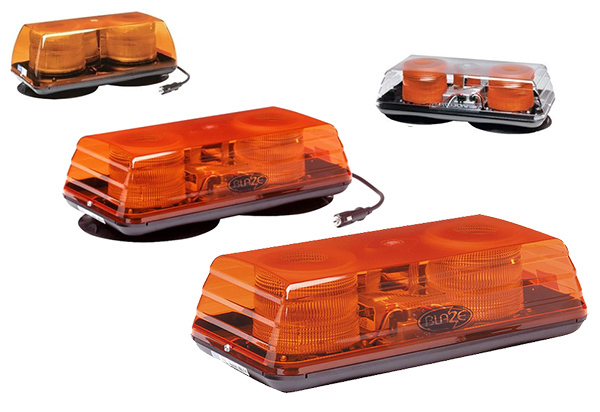 Simple, small, and strobing, the ECCO Amber Strobe Mini Light Bar is perfect for commercial trucks and utility vehicles alike. The rounded edges give the light an aerodynamic performance and a smooth and sleek appearance. Plus, ECCO backs this light with a 2-Year Warranty.
To be honest I haven't installed it yet but when you take it out of the box you can see it's quality.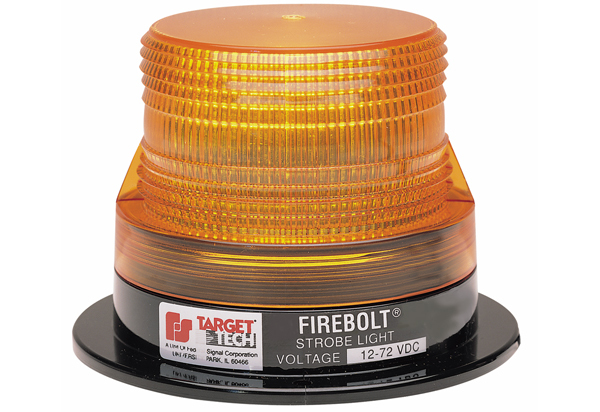 SAE J845 Class 3 approved and available in your choice of Amber, Blue, Clear, or Red, the Federal Signal Firebolt Plus Strobe Beacon is resistant to both moisture as well as vibration thanks to a strong Polycarbonate lens. A modular construction makes maintenance and installation easy.
Works great for my purposes. Simple security vehicle in a large office park.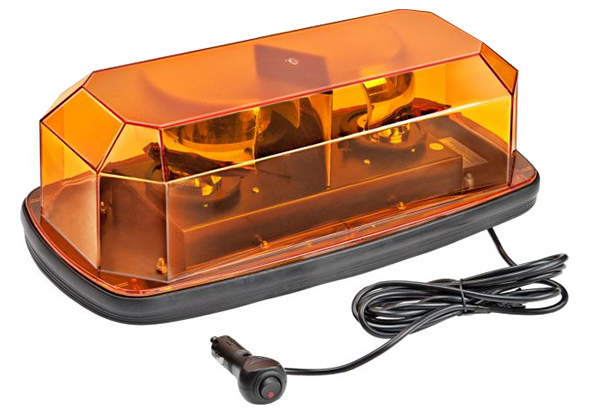 Why so serious? Why not Wolo Sirius? Wolo Sirius Warning Light, that is. Illuminate your path and make your presence known with the Wolo Sirius 2 Warning Light. Amber in color, this light is made for any 12 volt vehicle and is designed to be resistant to both weather and wear.
It's the perfect light for my plow. Does exactly what I need it to!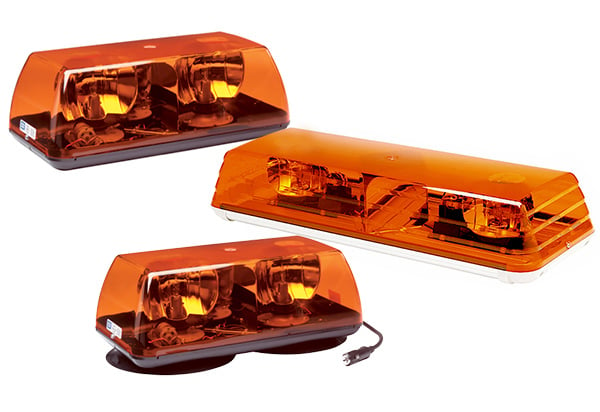 Available in 15" or 22" lengths and 100 RPM or 400 FRPM flash patterns, nobody is going to tell you that you don't get options with the ECCO Amber Rotating Mini Light Bar. A coated aluminum base keeps this SAE J845 Class I emergency light in good shape for the long haul.
This thing goes, slaps, or whatever means good these days. I love it. Thanks, ECCO!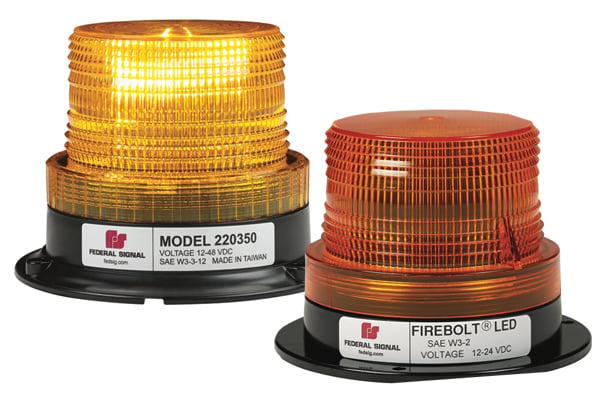 Available in both Class 2 or Class 3, the Federal Signal Firebolt LED Beacon promotes work-zone safety and offers a simple plug0and-play installation. The polycarbonate lens and base are both completely shatterproof. Both magnetic mounts and permanent mounting solutions are available.
Great! Doesn't take up much real estate on the ol' roof there and it looks great!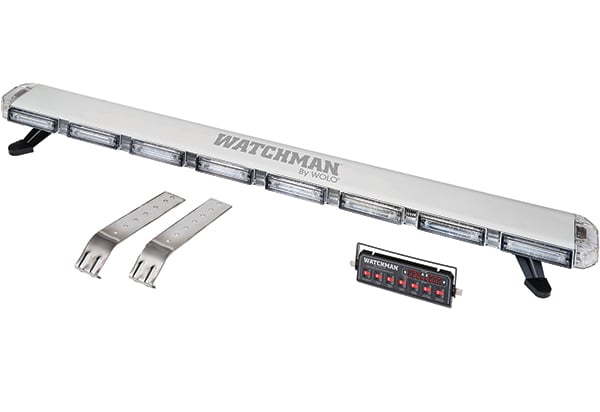 Who watches the watchmen? Well, when it's the Wolo Watchman LED Light Bar we're talking about, anyone who's around! A full three-hundred and sixty degrees of illumination are put out by this bad boy and yet the footprint of this light is slim and low profile, and it's built to withstand all climates.
Yup. All I can say is yup. If you need an emerfency light, then yuuup. This is the one.