Under Car Lights
Nothing gives your vehicle a compelling aura quite like a set of underbody lights. When you mount a set of under body lights under your car or truck you add a show-ready look that's sure to impress. Ground effects lights are also easy to wire up to your vehicle, so you'll be back on the road in high style right away. Make your ride stand out from the pack with a set of LED underbody lights today.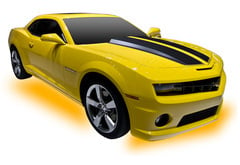 Take your vehicle's lighting rig to the next level with a PlasmaGlow 2.1 Million Color LED Kit. That's right: over 2 million colors are available for your vehicle's lights to cycle through while also going through scan, strobe, pulse, and solid modes. All the necessary hardware to mount and run this system is included with each kit, and a variety of accessories are available to help you get the exact system you need.
From $194.44
Free Shipping
Quick View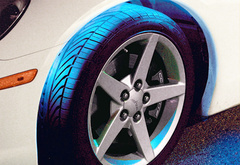 Bring unexpected style to your vehicle, no matter what it is, with a PlasmaGlow Flexible LED Wheel Well Kit. Packages of four 36" wheel well lights are available in ten different colors. These flexible LED light strips fit inside your vehicle's wheel well and shine down on your tires with a universal design intended to fit any car, truck, or SUV.
From $72.21
Free Shipping
Quick View
Give your ride the best and brightest color-changing LED kit on the market with a PlasmaGlow SuperNova 4.2 Million Color LED Kit. Over 400 LEDs work together with this system that is easy to install and easy to operate. Every kit includes a digital control box, a scanning controller, all necessary installation hardware, and 4 LED tubes for cars and 6 for trucks and SUVs.
From $368.32
Free Shipping
Quick View
Want to learn more? Read our:
About Under Car Lights
When you want to enhance your presence with a set of under car lights, you've come to the right place. At AutoAccessoriesGarage.com we've got all the ground effects lights and LED underbody light kits you need to give your vehicle that head-turning glow. These kits are easy to install and hook up to your electrical system, so in no time you'll have a sweet new set of lights under your car, truck, or SUV.
Ground effects lights look sweet - and their prices at AAG look even sweeter. You'll get 100% free shipping on your whole order, so you can pocket that extra cash or put it towards some other show-worthy mods. Plus, no matter what kind of undercar lights you're looking for, our customer support staff is on call to help you find them. For the best prices, service, and styles of under body lights, stick with AutoAccessoriesGarage.com.