Automotive Lubricants & Grease
It's quite simple - keep the moving parts in your vehicle lubricated and they'll perform smoother and last longer. With our Automotive Lubricants & Grease, all your gears, chains, and joints will provide years of reliable service. Our Greases and Vehicle Lubricants are specially formulated to minimize friction and heat in your vehicle and stand up to the extreme conditions of automotive use. For maximum safety, performance, and component life, be sure to maintain your ride with Automotive Lubricants and Grease.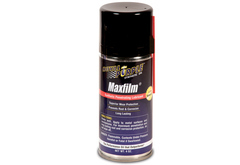 Royal Purple Maxfilm Synthetic Lubricant protects your parts from rust and corrosion. It also works great as a lubricant for your power tools, open gears, and lawn equipment. Available in 4 and 11 Oz. bottles, as well as 12X4 and 12X11 Oz. cases.
From $85.70
Free Shipping
Quick View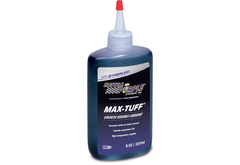 Royal Purple Max-Tuff Lubricant protects your metal-to-metal equipment from rust and corrosion. This assembly lubricant utilizes synthetic molecules to create a load-bearing physical barrier to prevent metal-to-metal friction and keep your vehicle running great.
From $194.91
Free Shipping
Quick View