A Performance Chip takes your vehicle from stock and standard to outrageous and inspiring in just minutes. Our chips and power programmers will let you open up tons of hidden power in your engine, so you can jump off the line quicker, tow harder, and even improve your fuel economy. The problem is, there are quite a few performance chip brands out there, so it may be hard to decide on one. Here we'll lay out two power programmer leaders, Banks and Bully Dog, so you can make the right decision for your needs.
Banks Performance Chips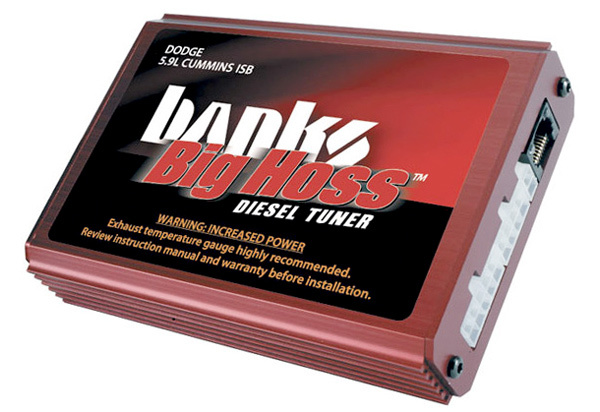 Gale Banks Engineering has been a leading name in the diesel performance world for over 50 years. In that time they've never stopped developing the most state-of-the-art products to coax ever more power out of diesel engines. Today, that means Banks Power Programmers reach deep into the heart of your engine's computer and tune it for optimized performance. With the Banks Big Hoss Tuner you can add up to 180 ft. lbs. of torque to your engine, as well as an impressive 70 horsepower.
Banks also offers a hi-tech monitoring option for your engine. The Banks iQ features a 5" touchscreen display that's bright and crystal-clear. It displays all your engine's vitals, from true speed and RPM to EGTs and engine temperature. It also doubles as a mini entertainment center, as you can use it to watch movies, listen to music, and even play video games (when you aren't driving, of course!).
Bully Dog Power Programmers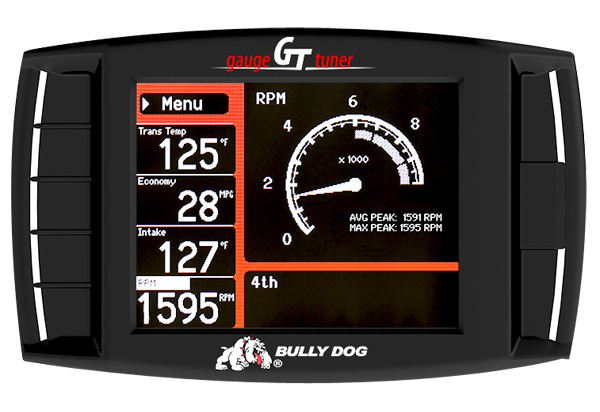 Bully Dog has been pushing the power programmer industry to new levels since 1999. They're specially designed to communicate with your exact make, model, and year vehicle's engine in order to let out awesome power gains. Best yet, Bully Dog Programmers and monitors come in a variety of designs and styles to suit a variety of performance needs, engine types, and budgets.
When you want customized performance boosts out of your Ford Powerstroke engine, go with a Bully Dog Performance Chip. This simple chip boasts an easy plug-in installation and a 6-position switch that gives you on-the-fly control. For the maximum amount of control over your engine, go with the Bully Dog Performance Management Tool. Also known as the Bully Dog PMT, this device features incredible horsepower and torque-boosting programs as well as monitoring for every parameter you could imagine.
Bully Dog or Banks - What Is The Best Performance Chip?
Both Bully Dog and Banks offer excellent options when it comes to tuning your vehicle. The two most important factors to consider when choosing between the two brands is a) if your vehicle has a diesel or gas engine, and b) what your budget is. This chart compares Banks and Bully Dog side-by-side so you can see what both brands have to offer. You can also check our Programmers Research Guide if you want to know more about how these chips work. And finally, our customer service team is on call at 800-663-1570 if you have any more questions.
| | | |
| --- | --- | --- |
| | | |
| Starting At | $448.20 | $254.99 |
| Available Products | Tuner, Monitor | Tuners, Monitors, Pillar Mount |
| Engine Types | Diesel Tuners, Universal Monitors | Diesel, Gas, Universal |
| Finishes | Black, Red | White, Black |
| Warranty | 2-Year | 1-Year |
| Shipping | FREE | FREE |
| | | |
This page was written by Packy AutoAccessoriesGarage