When you hook one of our Power Programmers up to your engine, you can unleash tons of hidden power. These handy little devices re-program your engine's stock tunes, optimizing every setting to maximize your performance. The world of performance chip brands is pretty far-reaching, however, so we've compared two leading brands here to help you make a more informed purchase.
Edge Performance Chips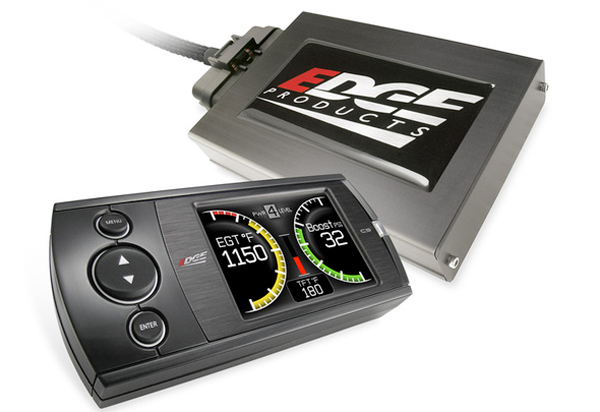 Edge Products got their start around the turn of the millennium, developing performance-enhancing electronics for diesel truck engines. Since then they've expanded their line to include tuners, programmers, and monitors for both diesel and gas trucks from every major manufacturer. Many Edge Tuners are simply plug-and-play designs, so they install in minutes get to work immediately.
If you want a quick and simple way to enhance your power and performance, check out the appropriately-named Edge EZ Tuner. This module takes just a minute to install, and gives your diesel engine amazing torque and horsepower gains. For more control over your settings, as well as monitoring of vital stats, the Edge CTS Programmer is the way to go. This device is loaded with all the tunes you need for dominating performance, and its state-of-the-art touch screen gives you a full range of monitoring options.
Bully Dog Power Programmers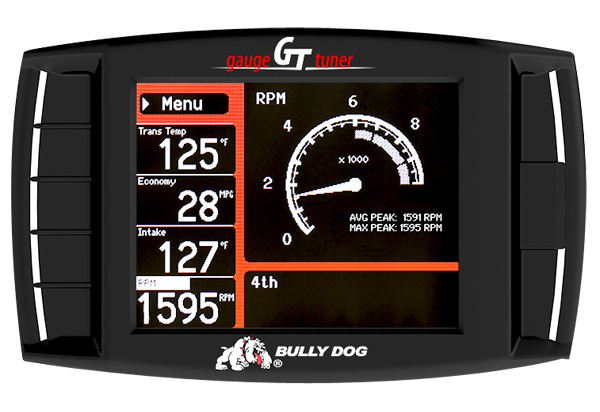 Just like Edge, Bully Dog has been developing power programmers since 1999. Every Bully Dog Programmer features fully customized tunes that are optimized to your exact year, make, model. This ensures the maximum possible performance gains, as well as total safety for your engine. They're also available in a range of styles and designs for all kinds of vehicles, budgets, and performance demands.
Bully Dog's flagship tuner is the Bully Dog Performance Management Tool. This fully-loaded tuner/monitor plugs directly into your OBD-II port and gives diesel engines huge boosts - up to 221 ft-lbs or torque and 140 horsepower, in fact. If you're looking for a simpler option with a little bit of tuning control, check out the Bully Dog Performance Chip. This chip easily plugs into your engine and includes a 6-position switch that lets you adjust your tune on the fly.
Bully Dog or Edge - Which Is The Best Performance Chip?
With both Bully Dog and Edge Power Programmers you'll be able to dial in excellent power and performance, but depending on your vehicle, engine type, and budget, one brand might be a better choice than the other. Take a look at the following chart, which lays both brands' features side by side. If you have any more questions, consult our Performance Chips Research Guide or give our customer service team a call at 800-663-1570.
| | | |
| --- | --- | --- |
| | | |
| Starting At | $279.20 | $254.99 |
| Available Products | Tuners, Monitors, Programmer/Monitor Combos, Pillar Mount | Tuners, Monitors, Pillar Mount |
| Engine Types | Diesel, Gas, Universal | Diesel, Gas, Universal |
| Finishes | Black, Green, Silver | White, Black |
| Warranty | 1-Year, 2-Year | 1-Year |
| Shipping | FREE | FREE |
| | | |
This page was written by Packy AutoAccessoriesGarage