Performance Chips are one of the most effective and least invasive ways to give your engine serious power boosts. In just minutes you can tweak your engine's settings to unlock tons of torque and horsepower, so whether you're into racing, towing, or just jumping off faster at green lights, a tuner is essential. In the crowded world of power programmer brands, both Bully Dog and Hypertech stand out as leaders of the pack. Take a closer look at these two brands to find the best tuner for your truck, SUV, or car.
Bully Dog Power Programmers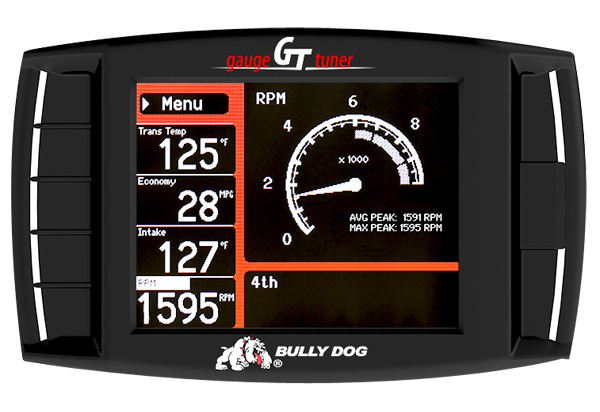 Bully Dog Programmers have been catapulting engines to whole new heights of performance since 1999. Their custom tunes ensure awesome power gains for your particular year, make, and model engine. Custom programs also ensure you won't put your vehicle through undue stress or damage.
When you just need to monitor your engine's stats, take a glance at the Bully Dog Watchdog Monitor. This device displays four different parameters (of 20 possibilities) at once, and its unique Driving Coach software analyzes your habits to encourage more fuel-efficient driving. For all-in-one power gains and monitoring, the Bully Dog Triple Dog may be the way to go.
Hypertech Performance Chips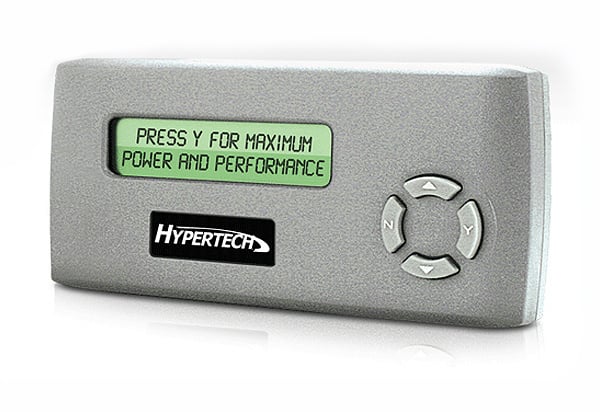 Electronic engine systems have developed rapidly since being introduced in the early 1980s, but Hypertech has been there to keep up and offer products that made the most of this ever-developing technology. Hypertech Programmers do more than just tweak a few settings - they actually install a full-blown tuning program into your engine's computer, giving you even more control over your tuning capabilities.
When you want to blast your horsepower into the stratosphere, the Hypertech Max Energy Tuner is the answer. This easy-to-use programmer generates up to 57 extra HP for gas engines and a whopping 176 HP for diesel rigs. Plus, these power gains apply across the entire power band, not just the upper RPMs. For extra monitoring with your tuning, check out the Hypertech HYPERpac Tuner. This programmer features a large touch-screen monitor that displays up to five gauges at once while providing safe and powerful programs that even enhance your MPGs. Quite simply, whatever your vehicle or your power needs, Hypertech has a tuner for you.
Bully Dog or Hypertech - Which Is The Best Performance Chip?
You'll get excellent performance boosts out of both Hypertech and Bully Dog Tuners, but one brand might be the better choice depending on your engine type, vehicle, and performance needs. If you want to know more about how these programmers enhance your vehicle's power output, check out our Performance Chips Research Guide. Plus, you can read our Power Programmer Reviews and get some real-world testimonials from fellow drivers. The chart below lays Bully Dog and Hypertech's brand-wide features side-by-side:
| | | |
| --- | --- | --- |
| | | |
| Starting At | $229.82 | $254.99 |
| Available Products | Tuners, Tuner/Monitor Combo | Tuners, Monitors, Pillar Mount |
| Engine Types | Diesel, Gas | Diesel, Gas |
| Finishes | Black, White | White, Black |
| Warranty | Lifetime | 1-Year |
| Shipping | FREE | FREE |
| | | |
This page was written by Packy AutoAccessoriesGarage