Power Programmer Reviews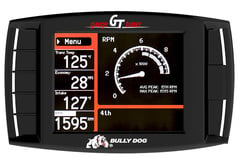 A power programmer or control module gives you excellent control over your engine, letting you dial in the perfect settings for your engine and your driving style. We hear from our customers that they improve overall power and acceleration, and they even help achieve better fuel economy. From heavy-duty towing to racing on the track, drivers love the easy upgrades available with power programmers.
Lets face it....anyone that owns a Jeep JK knows they are a slug. This tuner takes care of a lot of that problem. To re-flash the Jeep's brain takes about 15 min the first time, and about 5 minutes for anytime after that. Although I haven't done any time testing I can tell right away that the Jeep has a lot more pep. The shift points make a lot more sense and the gas milage went up about 2.5mpg! The manual could use a little more work but the actual tuner is solid.
Carl R. from Cameron, NY - Jeep Wrangler
First off, this thing looks awesome. Much cooler than some of the other programmer modules. You can certainly feel the difference in power but in towing mode I'd guess it eats an extra 20% more gas than usual. In gas mileage mode I'd say you'll notice a difference of about 2% which isn't bad, I mainly bought this for towing and some added horsepower. Overall, very happy with the unit.
Joe F. from Quincy, MA - GMC Sierra Pickup
Powertrain Control Modules Reviews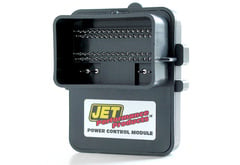 Many powertrain control modules simply plug into your engine, without requiring any extra setup or data entry on your end. They don't offer as much on-the-fly flexibility as many tuners, but that design also makes for an easy plug-in installation and instant power gains. These modules are among the quickest ways to add power to your vehicle, and our customers tend to agree.
Great product, it really does install in about 10 minutes. Based on my calculations I'm saving about 6-7% at each fill up and definitely noticed the gains in horsepower.
Stan J. from Lake Worth, FL - Dodge Ram 1500
Just want to say this chip works. I noticed as soon as the tires spun out. Off the line launch and highway use is incredible. Noticable gains on my stock car. Its a 2001 V6 Cougar and I can't wait to install the intake and exhaust. It's worth every penny, even in these hard times. Its about a 15 to 20min install. Have Fun!
Ervin P. from Allentown, PA - Mercury Cougar
This page was written by Packy AutoAccessoriesGarage