Your dog may be a little go-getter, but it's not like you can walk him everywhere. Sometimes Fido has to ride in the car - and that means paws, claws, and shedding hair have to come along for the ride. Luckily, at AAG we have plenty of car seat covers for dogs so you can keep your investment in top shape and even give your pup a more comfortable riding experience.
Choosing The Right Dog Seat Protector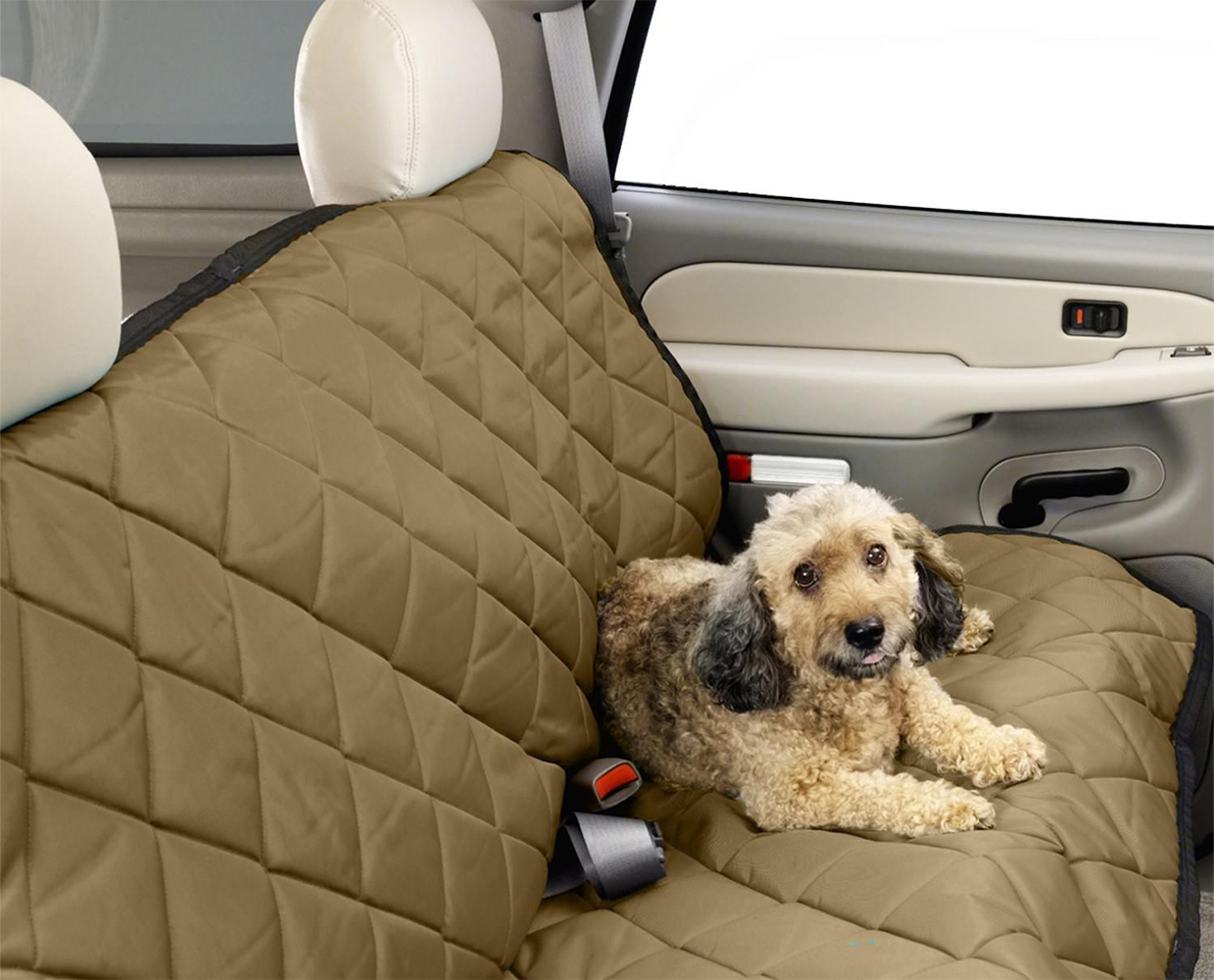 With so many dog seat covers out there, how do you choose the right one for you? The first things to consider are the size of your dog and how much it sheds. If you just need a little bit of protection for smaller dogs and shorter trips, the Classic Accessories DogAbout is a perfect quick solution. But if your best friend is a bit larger and tends to make a real mess, a Canine Covers Rear Seat Protector offers complete, custom protection for the entire back seat area.
Of course, there's also comfort to consider. If you want a comfy ride for your dog, with some seat protection to boot, check out the Canine Covers Car Dog Bed. This product features a soft, padded dog bed on the bottom, with a seat back cover that keeps your whole back bench protected. Many of our dog travel beds and seat covers come in a variety of colors and styles, so you can even get one that matches your interior look.
Top 5 Dog Seat Covers
Finding a perfect pet pad that works for your vehicle and your dog can be difficult. And with so many on the market, we thought it might be a good idea to share some of our industry insight and customer reviews. Presenting the Top Five Best Dog Seat Covers of 2022: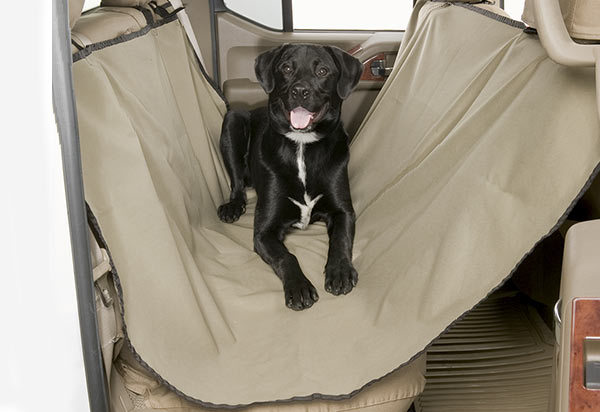 For something a little unique, you really can't beat the hammock style of the Canine Covers Rear Seat Hammock. This urethane-coated polyester hammock is completely waterproof, and easy to brush clean or hose off when necessary. It comes in your choice of four available colors and best of all, your dog will love it!
My dog gets a little motion sick sometimes, and I think this hammock works better than just laying a blanket down or using a different type of dog seat cover.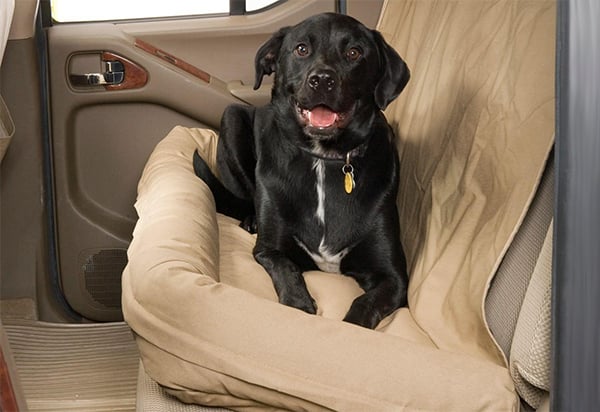 Available in 8 colors, the Canine Covers Back Seat Dog Bed is not just a seat cover, but a dog bed in and of itself. That means your pup will be plenty comfy cozied up on this plush and padded seat cover. Anchor loops even allow you to get full use of seat belts while this cover is installed. You can even pull out the padding before machine washing the cover.
I can say you found one happy customer in my dog Bruno. He already loved car rides, but now it's almost hard to get him out!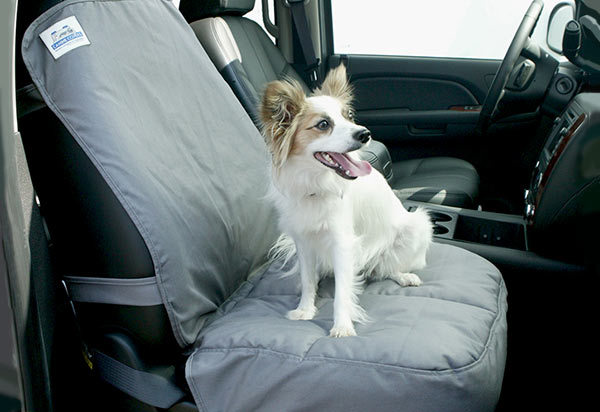 If you and your pooch both like to ride up front, you might consider the Canine Covers Bucket Seat Covers. These seat covers will fit your most any bucket seats and give your pup plenty of comfortable padding. These covers are available in a variety of colors and fabrics to match your vehicle's existing interior color and style.
Good job matching color, excellent fabric quality and it washes easily. Very happy with ease of installation and removal as well.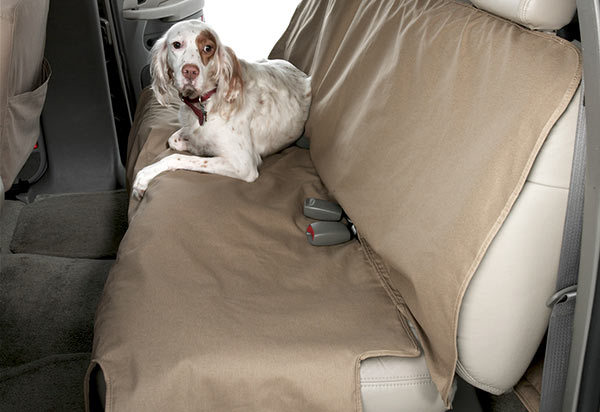 For a sturdy and reliable rear cover that gets the job done even with big messy dogs, it's hard to beat the Canine Covers Econo Rear Seat Protectors. The coated polyester construction keeps your OE seats free and clear from your dog's scent, hair, or recent mud bath. Universal hook-and-loop design allows you to keep your seat belts functional for non-canine passengers.
Shouldn't have waited so long to buy one! I spent a lot of time looking at different styles and I'm very happy I chose function over fashion.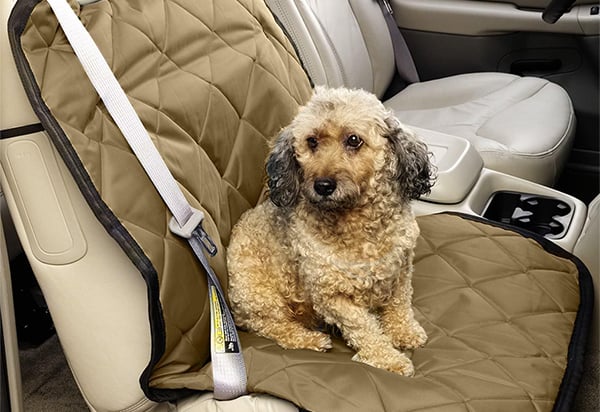 Whether you want to cover your passenger seat, back seat, or even your van or SUV's cargo area, the Covercraft Pet Pad will suit your needs. This rip-stop nylon cover is padded for your pup's comfort and available in a variety of pleasing colors. Plus, cleaning it after a long road trip is just as easy as hosing it off and hanging it up to dry.
I have a golden retriever and he loves the Pet Pad as much as I do. Easy to clean and seems comfortable. I definitely recommend it.
More Pet Travel Accessories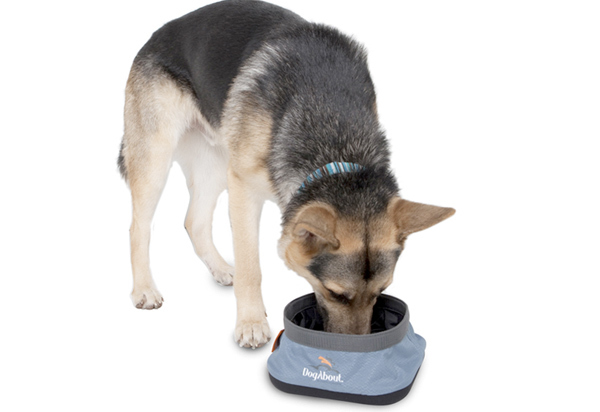 If you're setting your vehicle up for extensive or frequent pet travel, there are a few more accessories you could add to make the experience better for passengers of every species. If your dog tends to be jumpy or scared while traveling, a dog seat belt or restraint like the Ruff Rider Dog Harness will help keep her calm. And if you're going on a long road trip with your pup, you would really benefit from a portable food storage solution. Check out the Heritage Dog Food Bowl or the Classic Accessories DogAbout and take your pet's food and water everywhere you need to go. These bowls and packs are the perfect solution if you're taking epic drives, headed to the outdoors, or staying in a hotel for the night.
When it comes to interior protection and pet safety, AutoAccessoriesGarage.com is the place to go. Be sure to read our seat cover reviews and find out the best ways to protect your investment from pet paws and hair. And if you need to know anything else, chat with our customer service team online or at 800-663-1570. Happy trails!