Dodge Durango Towing Mirrors
Make dangerous towing accidents yesterday's news. Dodge Durango towing mirror extensions offer your vehicle a better look at drivers behind you. Also, they're custom-designed to match nicely on your vehicle.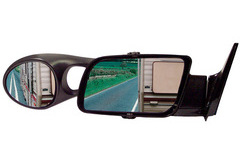 From $42.99
Free Shipping
Quick View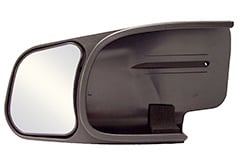 From $32.53
Free Shipping
Quick View
About Dodge Durango Towing Mirrors
You've got a great SUV that does everything you want it to do. Make sure you can see everything behind you when hauling major loads with Dodge Durango Towing Mirrors. Whether it's a camper or a trailer or something else entirely, the extended perspective available with these helpful tow mirrors is a major help. They attach easily and allow you to see, and drive, so much better.
Our Durango towing side view mirrors give you the reliable vision that's important for less risky driving. It's easy to give your ride an extra touch of performance with these heated towing side view mirrors. And with 100% free shipping on every product, AAG is going to save you a bunch.
More Popular Durango Accessories: Dodge Durango Trailer Hitches & Towing, Dodge Durango Lift Kits, Dodge Durango Leaf Springs & Coil Springs, Dodge Durango Shocks & Struts & Dodge Durango Sway Bars.
We offer Dodge Durango Towing Mirrors for the following years:
2003 Dodge Durango Towing Mirrors
2002 Dodge Durango Towing Mirrors
2001 Dodge Durango Towing Mirrors
2000 Dodge Durango Towing Mirrors
1999 Dodge Durango Towing Mirrors
1998 Dodge Durango Towing Mirrors