Ford Excursion Towing Mirrors
Make accidents while towing a non-issue. Ford Excursion towing side view mirrors give a better look at drivers around you. State-of-the-art add-ons like electric control and glass warmers make these towing side view mirrors better than ever.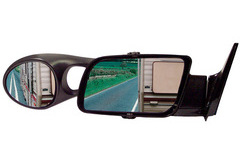 From $42.99
Free Shipping
Quick View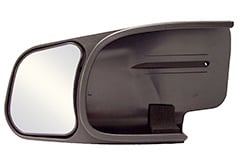 From $32.53
Free Shipping
Quick View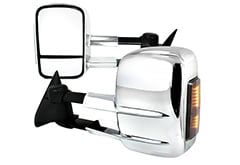 From $109.49
Free Shipping
Quick View
About Ford Excursion Towing Mirrors
You've got a huge SUV that helps you take care of lots and lots of business. Make sure you can see everything you're trying to do with Ford Excursion Towing Mirrors. These bad boys easily attach to your factory mounts, whether as a direct replacement or a smooth-sliding augmentation, to give you added rearview perspective. Your trailer or camper has never been seen so clearly.
Mount some new towing side view mirrors onto your Excursion for getting a clear view behind your SUV and trailer. Browse motorized, heated, and OEM-style towing mirror extensions to get the performance you are after. Plus, at AutoAccessoriesGarage.com we provide only reliable brands in Excursion extended towing mirrors.
More Popular Excursion Accessories: &d Excursion Trailer Hitches & Towing, Ford Excursion Lift Kits, Ford Excursion Leaf Springs & Coil Springs, Ford Excursion Shocks & Struts & Ford Excursion Sway Bars.
We offer Ford Excursion Towing Mirrors for the following years:
2008 Ford Excursion Towing Mirrors
2007 Ford Excursion Towing Mirrors
2006 Ford Excursion Towing Mirrors
2005 Ford Excursion Towing Mirrors
2004 Ford Excursion Towing Mirrors
2003 Ford Excursion Towing Mirrors
2002 Ford Excursion Towing Mirrors
2001 Ford Excursion Towing Mirrors
2000 Ford Excursion Towing Mirrors