Rancho is one of the leading names in performance shocks and struts. Their rugged construction, advanced designs, and even their exterior looks have been enhancing the toughness, ride quality, and style of trucks and SUVs for years. Let's take a closer look at our product line and help you pick up the best Rancho shocks for your truck.
Why Choose Rancho Shocks?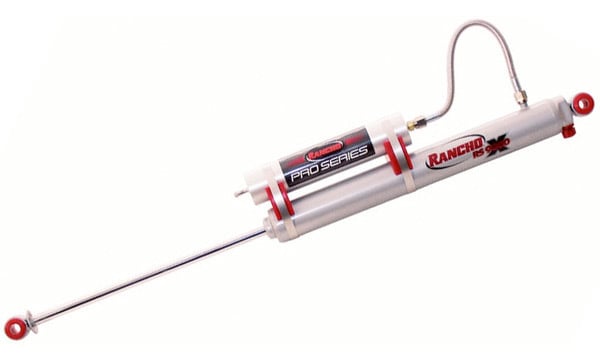 There are so many suspension and shock manufacturers out there, you have to ask yourself: why go with Rancho Suspension? Well, for one thing, off-roading enthusiasts and even racers have counted on Rancho for many years to give them the response and performance they need. From weekend mudders and daily commuters to checkered-flag-winning off-road racers, Rancho Shocks have proven themselves to be the best choice for all kinds of 4X4 drivers.
Of course, we're not saying if other off-roaders decide to jump off the Brooklyn Bridge that you should go ahead and do it too. But the fact is, Rancho Shocks have earned their popularity with good reason. For example, take a look at Rancho RS5000 Shocks. Even as an entry-level option these shocks bring the goods, with all-around performance that provides a smooth and active ride feel on road and off. If you're in the market for the very high end of trucking performance, Rancho RS9000X Shocks will take you there. These pro-level shocks feature an adjustable dial to let you tune in the exact feel to suit your driving environment. Whatever model you choose, your Rancho Shocks will feature super-rugged construction for performance that's built to last.
Rancho Leveling Kits - Hot Looks And Performance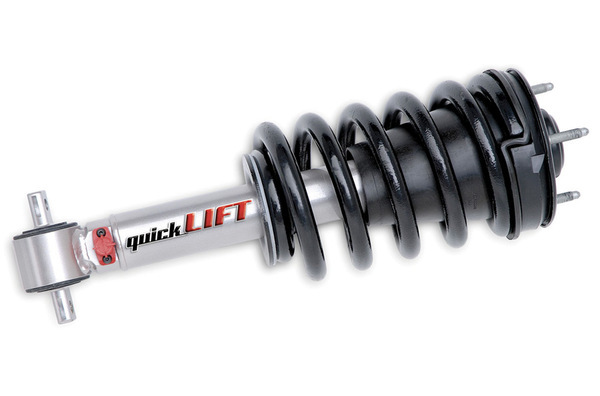 Lifting your truck's front end has multiple benefits for your truck. For one thing, eliminating your truck's downward front rake gives it a meaner, more intimidating stance. But on the performance end, a higher nose gives you a crucial extra bit of clearance - perfect for rock climbing, taking steep inclines, and more. The Rancho Leveling Kit does this job beautifully, incorporating a state-of-the-art coilover shock design. The shocks also feature a 9-way selectable dampening/compression setting, making it perfect for both highway and off-road driving, and everything in-between.
From a smoother ride feel to a dominating on-road and off-road presence, Rancho Suspension will get you everywhere you need to go. If you want to know more, feel free to call our handy customer service crew at 800-663-1570, and don't forget to read our Rancho Shocks Reviews to get real-world reports from your fellow drivers.
This page was written by Packy AutoAccessoriesGarage