Soft Top Tonneau Covers are a great, often inexpensive way to protect your cargo while affording yourself a certain amount of versatility. Some roll-up along your rail, while others fold up along an aluminum frame and still others snap into place to provide coverage and later snap off when not in use. Many Soft Top Truck Bed Covers also feature tension adjusters that allow you to achieve the perfect tightness for your cover.
Two of the most popular names in soft tonneaus are Access and Extang. Each offers a wide product line of many different options for your truck. But which is right for you and your vehicle?
Access Tonneau Covers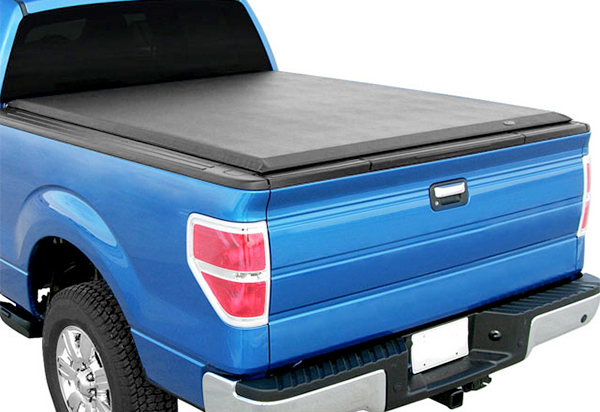 An Access Tonneau Cover gives your truck the reliable protection you're looking for without any extraneous or unnecessary features. When you go with Access, you can count on double-sided UV-protection for your vinyl tarp and an all-aluminum frame that will stand up to whatever weather your climate offers. Solid warranties come standard, and under almost no circumstances can someone or something tear into or rip your vinyl cover. Many Access Tonneau Covers also come with a vinyl weather-seal for additional protection.
They may not feature much of the flash or high-tech features of higher-priced tonneaus, but an Access Tonneau Cover does everything you want it to while leaving nothing on the table. You can count on Access to protect your bed and its precious cargo.
Extang Tonneau Covers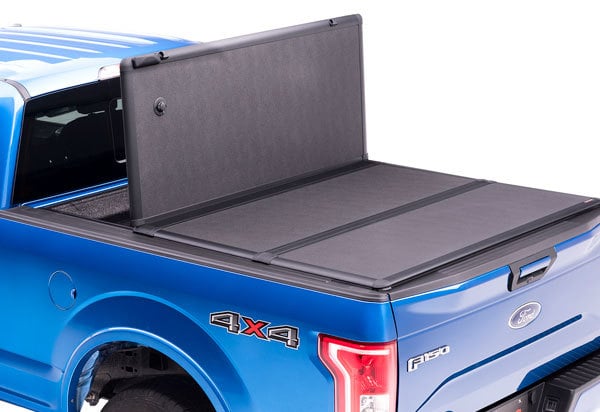 Few companies offer as wide a selection as does Extang Tonneau Covers. Since the early-80s, these guys have cranked out one innovative design after another in their ongoing quest to give customers the biggest bang for their buck possible. When you go with Extang Truck Bed Covers, you can choose from just about every type of soft top bed cover on the market today, including all varieties discussed in this article's opening paragraph. Whatever you're looking for, they can accomodate your needs.
Few companies have been in this game longer or have more to show for their efforts. If you're looking for a brand that knows its stuff and has the resume to prove it, then you're looking for an Extang Tonneau Cover.
Access vs. Extang - Which Is The Right Tonneau Cover For Your Truck?
There are many different reasons for buying a Soft Top Tonneau Cover, and it's important that you figure out the ones most important to you before shopping. What kind of budget you are looking at is also of particular importance, as is what, exactly, you are hoping to achieve with your tonneau cover purchase. If you need further help, please consult our Tonneau Covers Buying Guide. Good luck with your search!
| | | |
| --- | --- | --- |
|   | | |
| Covers Starting At | $296.65 | $233.10 |
| Cover Materials | Aluminum frames and rails, Vinyl tarps | Vinyl tarps, Aluminum frames, Fiberglass panels |
| Number of Covers Available | 7 | 12 |
| Tension Adjustment System | Yes | Yes |
| UV protection | Yes | Yes |
| Work with Toolboxes? | Yes, the Access Toolbox Tonneau accomodates 20" & 21" deep toolboxes (sold separately) | Yes, 4 different covers work with toolboxes 18" to 21" deep (sold separately) |
| Drilling Required for Installation? | No | No |
| Available Designs | Roll-up | Folding, Roll-up, Hard-Top, Soft-Top |
| Warranty | 3-Year, 5-Year Premium, or Lifetime, depending on model | 10-Year for Vinyl tarps, Lifetime all other hardware |
| Shipping | FREE | FREE |
|   | | |