One doesn't need to pay an arm and a leg to obtain a durable, dependable Tonneau Cover. In fact, there's an entire level below state-of-the-art tonneaus that provide valuable security for truck owners on a budget. A few hundred dollars is nothing to sneeze at, but compared to exactly how high certain Truck Bed Covers can run in price, finding a reliable cover and saving $600 when doing so is a fairly big deal.
Two of the most affordable and popular tonneau covers on the market today are Access and Lund. Each company offers a large product line with many different types of Tonneau Covers to please many different tastes. Which might work for you, though?
Access Tonneau Covers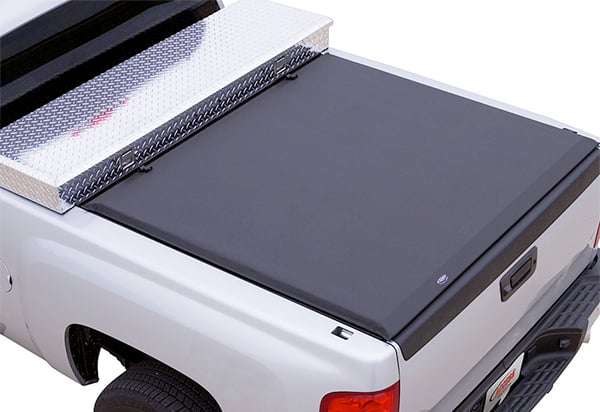 When you want to have some selection while you shop, then you need to check out Access Tonneau Covers. This company has made several different types of roll-up tonneaus, and they all share a common devotion to craftsmanship that won't force customers to break their piggy banks. Access Truck Bed Covers are not only made to protect your cargo from thieves under nearly-impenetrable layers of vinyl, they are also designed to work with most truck bed accessories, including toolboxes, bed rails, and bed liners.
It's important to have some versatility when it comes to your tonneau cover. Lucky for you, that's what the folks behind Access Tonneau Covers excel at.
Lund Tonneau Covers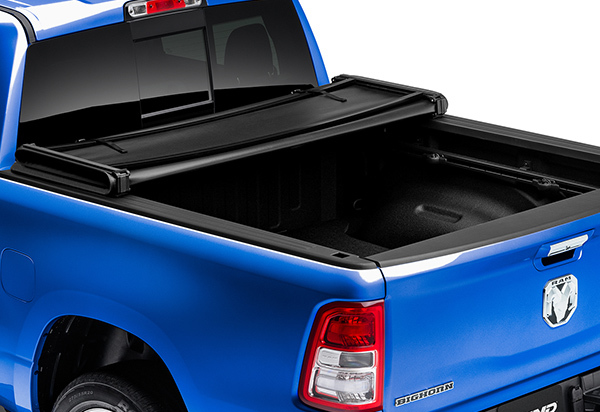 For pretty much every designation of truck bed cover, there is an offering from Lund Tonneau Covers that fits it. This includes hinged lids and snap-ons alike, as well as folding and roll-up tonneaus. There is no Lund Truck Bed Cover that works with a truck toolbox, but they are designed to work with anything else you might have in or around your truck bed. Affordable as can be and a breeze to install, these bed covers work great both for beginners cutting their teeth on their first cover as well as truck owners on a budget.
Some things demand you take out a mortgage to afford them, but a tonneau cover doesn't have to be one of them. When you go with Lund Tonneau Covers, you go with a company that understands that just because something is affordable doesn't mean it should be low-quality.
Access vs. Lund - Which Is The Right Tonneau Cover For My Truck?
Every company is different, and every product is its own unique snowflake. When deciding on the right Tonneau Cover for your truck's needs, it's most important to first establish what those needs are. Once you figure them out, survey your budget and figure out your tastes. At that point, the decision should make itself. If you need more help, check out the following chart, as well as our Tonneau Covers FAQs. Good luck to you and enjoy your shopping experience!
| | | |
| --- | --- | --- |
|   | | |
| Covers Starting At | $296.65 | $215.98 |
| Cover Materials | Aluminum frames and rails, Vinyl tarps | Black and Leather Grain Vinyl tarps, Black Powdercoat or All-Aluminum frames and rails |
| Number of Covers Available | 7 | 6 |
| Tension Adjustment System | Yes | Yes |
| All-weather protection | Yes | Yes |
| Work with Toolboxes? | Yes, the Access Toolbox Tonneau accomodates 20" & 21" deep toolboxes (sold separately) | No - full-length models only |
| Drilling Required for Installation? | No | No |
| Available Designs | Roll-up | Roll-up, Snap, Hinge-lid, Flat |
| Warranty | 3-Year, 5-Year Premium, or Lifetime, depending on model | Lifetime |
| Shipping | FREE | FREE |
|   | | |