When you're on the search for a Tonneau Cover, you have to face a pretty staggering amount of options. On this site alone we boast over 15 different tonneau brands, each with their own different models, construction materials, and designs. One of the most frequent questions we get is "what is the right Tonneau Cover material for me?" They each have their own benefits, so let's lay the common fabrics, metals, and plastics out in one place so you can see what's right for you.
To get you started, we've generated a chart that lays out the qualities of each material at a glance. Click on each material name to get more details:
 Vinyl Tonneau Covers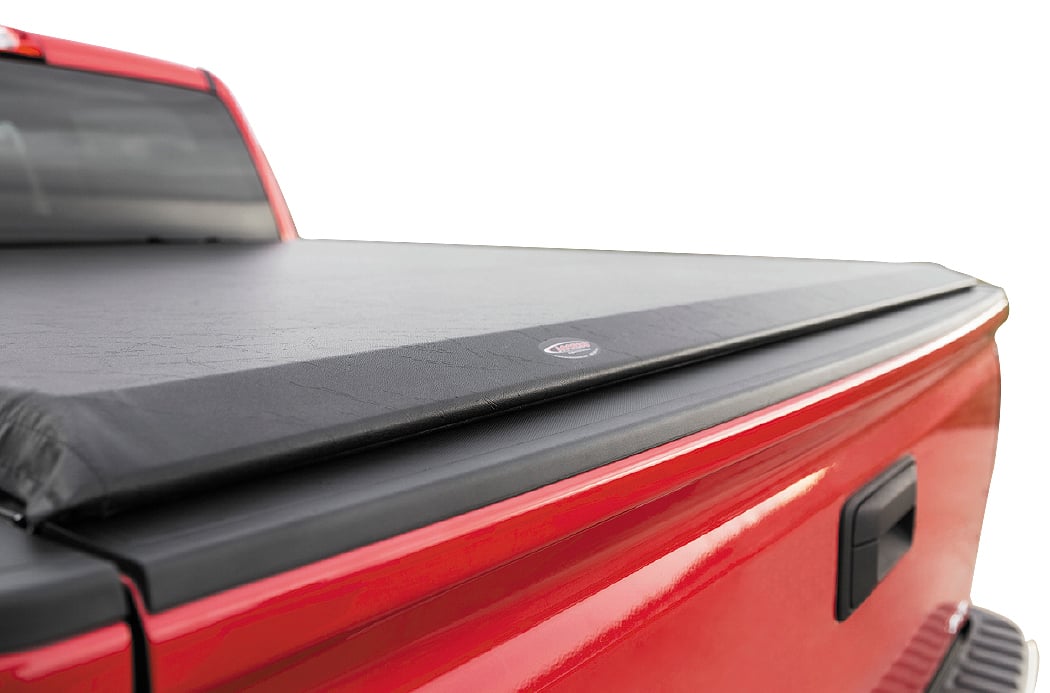 The Tonneau Cover as we know it started as a simple tarp stretched over the open pickup bed. While it's a basic and old-school design, the vinyl truck bed cover continues to be one of the most common types out there. Over the years these soft tonneaus have evolved into designs featuring folding aluminum frames or roll-up opening methods, with fasteners ranging from button snaps to Velcro to weather stripping. Vinyl tonneaus are the way to go if you want a classic covered look as well as a great value.
Some of our most popular Vinyl Tonneau Covers include: TruXedo Truxport, TonnoPro LoRoll, and Extang Trifecta.
Fiberglass Tonneau Covers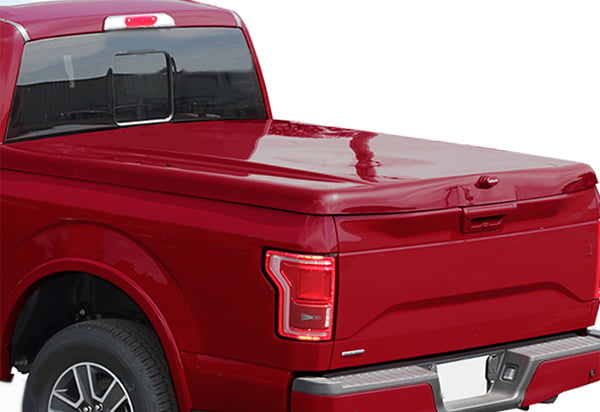 On the exact opposite end of the spectrum of vinyl are Fiberglass Truck Bed Covers. With their rigid, one-panel designs, these hard tonneaus turn your truck bed into a rock-solid trunk. Fiberglass offers incredible strength and durability, making them a great choice if you ride and work in rugged conditions or demanding climates. These covers also feature paintable finishes, so you can match the cover to your truck perfectly. Fiberglass also occasionally makes its way into hard folding tonneaus. While it's bulkier than your everyday tarp, the security and protection of Fiberglass Tonneau Covers can't be beat.
Popular Fiberglass Truck Bed Covers include: Ranch Sport Wrap and BakFlip Fibermax.
Aluminum Truck Bed Covers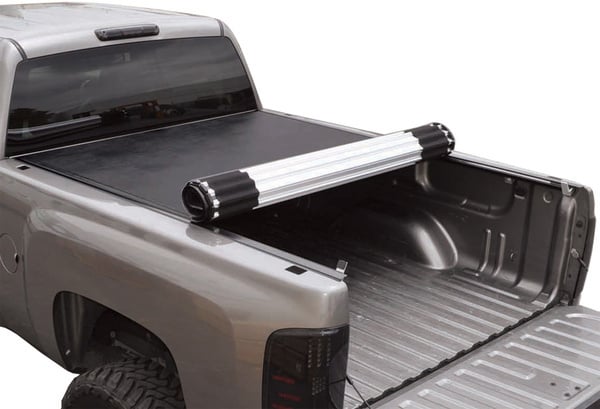 When it comes to getting the most strength at the lightest weight, aluminum is one of the most popular materials out there. It only figures, then, that tonneau manufacturers would take advantage of this material. Aluminum offers durable yet easy-to-handle performance in folding covers, but you'll also find it in retracting covers from Pace-Edwards. Aluminum even comes in roll-up form by utilizing a high number of narrow panels. Some aluminum products may be more susceptible from denting and other damage from impacts and hail than fiberglass or plastic covers, but otherwise they offer excellent security in a light package.
Some Aluminum Truck Bed Covers to check out: BAK Roll-X Cover, BakFlip HD and Fold-A-Cover G4.
Molded Plastic & ABS Tonneau Covers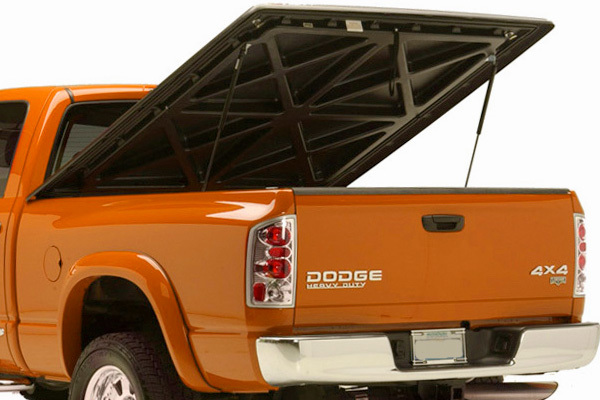 Weight is a common concern when it comes to choosing a Tonneau Cover. After all, if you find yourself constantly grabbing things out of your truck bed you don't want to mess with an excessively heavy lid. That's why some manufacturers utilize molded ABS plastic when buildling their covers. They boast a super-durable build quality and great security while also being easy to lift up and remove when full bed access is needed. Plastic also resists impacts really well, so it won't succumb to hail and debris as easily as other hard materials. Some even include a vinyl top layer to simulate the old-school look of a soft tonneau.
Popular ABS Tonneau Covers: Undercover SE, Advantage HardHat and Extang Encore.
Questions or Comments?
What have your experiences been with different Tonneau Cover materials? Got any recommendations for your fellow pickup drivers? Feel free to let us know in the comment section below. We'll answer any questions you have right here in the comments, or you can give our customer service crew a call at 800-663-1570. Happy shopping!