Pace-Edwards is a leader in the retracting tonneau covers scene. Their covers are sleek, strong, and secure, giving you a safe place to store your cargo. According to our customers, many of these tonneaus are also easy to install, and drop into pickup beds in no time. Most Pace-Edwards owners enjoy reliable weather sealing as well.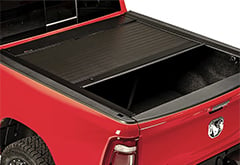 The JackRabbit Tonneau Cover is one of the classic retracting tonneau designs. Its flush-mounted design and quality finish look great on any truck. Most customers (though not all) have an easy time installing the cover, and it does a good job keeping cargo in the bed dry.
The product was delivered promptly. Installation was a breeze (30 min total).So far, very well pleased with the product and highly recommend to anyone. I purchased this product after being dissatisfied with the Honda factory cover that rendered the truck useless.
Ken C. from Lansing, MI - Honda Ridgeline

The Pace-Edwards JackRabbit Tonneau Cover is a very good product, and has kept the bed 99.9% dry. However, for what one pays for this product, you would think that Pace-Edwards could hire a technical writer to produce better installation instructions! The tonneau itself is sharp and made of quality materials. It operates well, and provide protection from the elements, which you really need here in Seattle, as well as, security. The only real downside is that the installation instructions are unclear and confusing.
Michael M. from Seattle, WA - Dodge Dakota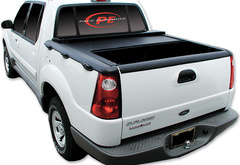 Widely considered the "original hard tonneau cover," the Pace-Edwards Roll-Top Tonneau Cover provides durable protection, convenient use, and cargo security at an excellent price. Customers like its smooth one-handed operation, as well as its nicely-finished looks.
As far as installation goes, it went smooth, except for the lock, which is not of the best quality. Just like the other reviews I read before I ordered the cover, we did manage to get it lined up and get it operational. The other problem was that the cover is not water tight, it leaks where the cover meets the tailgate so when it rains the bed of the truck gets wet about 1 foot in from the tailgate. Overall it is a good looking and strong cover but if water-tightness is important to you maybe this is not the cover for you.
Lawrence G. from Tigard, OR - Chevy Colorado

I received the Pace Edwards Roll Top cover in a timely manner from time of order placement; easily took out all the parts I needed and got it together fairly quickly. Just had to get it squared up on the rails (easily done) and I was done. The cover works great, keeps out the weather, and secures my cargo!
Rod B. from Phoenix, AZ - Dodge Ram 1500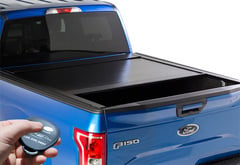 The Pace-Edwards Bedlocker adds innovative convenience to their retracting tonneau designs. This cover features an electric motor that's operated by remote control. Our customers report that it provides very good water resistance and is a very convenient cover for a variety of uses.
I was pleased with the Bedlocker for my '06 Nissan Frontier. It was easy to install, fit perfectly and has worked up to or beyond my expectations thus far(3 weeks). I have driven in a steady rain for one hour and had NO water in the bed after. Very happy with the product so far.
Paul S. from Le Seueur, MN - Nissan Frontier

Very pleased. Just installed a couple days ago. Took about twenty minutes by myself. Seems to be great quality, a little heavier to move around by myself than I thought it would be. So far so GOOD!
Randy H. from Providence, RI - Dodge Ram 2500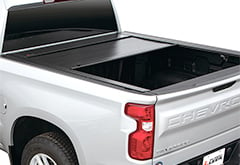 With an all-metal construction, the Pace-Edwards Full Metal JackRabbit Tonneau Cover brings a new level of strength to the original JackRabbit design. Our customers like this cover's weather resistance, though it's a bit heavier and takes a bit of time to install.
Nice product! The Full Metal Jack Rabbit looks sharp on my truck and matches the mirrors and accents of my Silverado. Ordering and delivery was a breeze.
Mike M. from Crisp, IL - Chevrolet Silverado

Ordering was easy and the shipping was free. Installation is not a big problem if you take your time. There was one issue, the canister that hold the cover open was a tight fit,so I had to remove the base and place it an inch towards the rear. The cover looks great and turns the bed into a weather resistant trunk. Overall I was very pleased with this experience and there was no heartburn at all.
Zach B. from Salem, OH -