Your truck could really use a Tonneau Cover, for any number of reasons. Even so, it can be difficult to know exactly which tonneau is the right one for your truck. Two brands in particular that make a wide variety of different truck bed covers are Truxedo and Access. It's up to you to determine which makes the most sense for your vehicle, but the following article, we hope, should shed some light on the situation for you.
Truxedo Tonneau Covers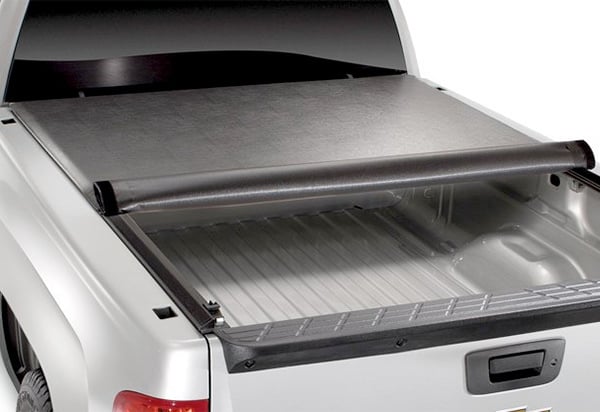 The name says it all, doesn't it? Nothing dresses up your truck quite like a Truxedo Tonneau Cover. Six different Truxedo Tonneau Covers are available from AAG, and each different cover does something else remarkable for your truck. The TruXport and Lo Pro covers have been popular favorites going back years, and the unmatched craftsmanship and convenience that has made them so popular extends across their product line. Truxedo also offers a cargo management system and Harley-Davidson logo covers to further enrich your truck-owning experience. Throw in available truck bed interior lighting, Tailgate Seal, and a truck toolbox, the folks at Truxedo have enhanced their position in the industry the old-fashioned way: by making better products than the other guys!
Reasonably priced and with a little something for many different situations, Truxedo Tonneau Covers are the right choice offer something people don't get enough of in life: choice. Their covers and accessories help you fashion your truck's cargo area in your own unique image.
Access Tonneau Covers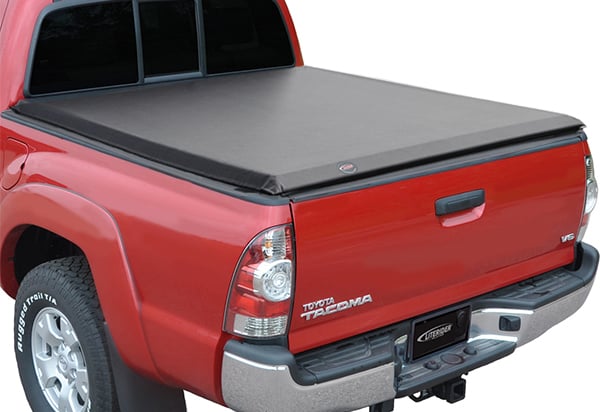 There are two simple facts a potential customer needs to know about the Access Roll-Up Tonneau Cover: launched in 1991, it was among the first of its kind on the market; and it remains to this day the highest-selling soft top tonneau cover. In the decades since its launch, Access Tonneau Covers has grown into a wide-ranging brand featuring many different tonneau cover options. Everything from Toolbox Tonneaus to low-profile soft tops are available, and installation could not be easier. Like Truxedo, Access Tonneau Covers also offers a host of helpful supplies, and everything is designed to work with your various existing truck bed accessories.
That word, "access", is important when discussing these truck bed covers. Nothing means more to the manufacturers than access to and protection for your truck bed. Your life shouldn't be more difficult that necessary. That's why Access Tonneau Covers are around: to make your life as simple as it can be.
Truxedo vs. Access - Which Is The Right Tonneau Cover For Your Truck?
If your choice is between Truxedo and Access, then that's a choice everyone should be so lucky to have. Either way, you're getting a fantastic brand, but it's still important for you to get the right Tonneau Cover for your particular truck. Pay close attention to factors like preferred fabrics, protection needed, climate, and budget. For further help, see our Tonneau Covers Buying Guide or our Tonneau Covers FAQs. Happy shopping!
| | | |
| --- | --- | --- |
|   | | |
| Covers Starting At | $302.40 | $296.65 |
| Cover Materials | Vinyl tarps, Aluminum frames | Leather-grain vinyl |
| Number of Models Available | 6 | 7 |
| Standard Tension Adjusters | Yes | Yes |
| Accessories Available | Soft Tonneau Protectant Spray, Tailgate Seal, Tonneau Lighting System, Truck Toolbox | Truck Bed Lighting, Adarac Truck Rack, Truck Bed Mat, Tailgate Protector |
| Drilling Required for Installation? | No | No |
| Special Designs Available? | Harley-Davidson Tonneau Cover | No |
| Warranty | 5-Year or Lifetime, depending on cover | 3-Year, 5-Year, or Lifetime, depending on cover |
| Shipping | FREE | FREE |
|   | | |