As often as you haul cargo in your pickup truck, it's crucial that you protect its bed from scratches, dings, and all that wear and tear. A good way to do that? Install a truck bed liner, or even just a bed mat. With their tough construction and non-skid surfaces, these liners keep your bed in top shape, and they even protect your valuable cargo from shifting around and getting injured. The cool thing is, installing a bed liner is a quick and pain-free process. Let's see just what it takes to wrap your truck bed in attractive, long-lasting protection.
Choosing The Right Truck Bed Liner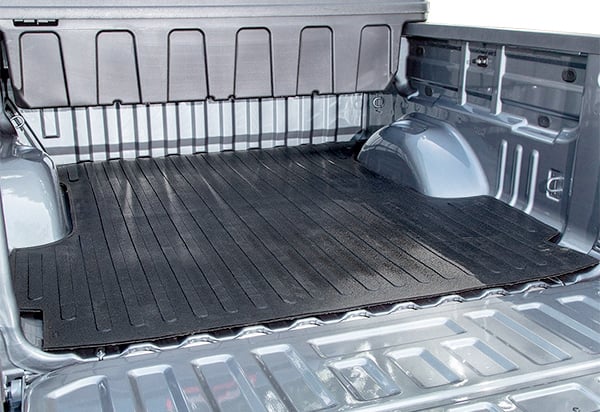 It helps when installing a new truck bed cover to, well, buy a truck bed cover first! Luckily, this is a pretty easy process. We've got a variety of bed mats and liners to suit your needs, from only the most trusted brand names in the business. With so many liners to choose from, it's easy to find one that suits your budget, your protection needs, and even your style tastes.
When you just want to keep your bed floor safe from harm and give your cargo a little extra traction, a simple Rugged Bed Mat or Nifty Cargo Logic Truck Bed Mat will suffice. But if you want to protect your entire bed, from the floor to the side walls and the wheel wells, a full-blown bed liner is what you need. Check out the BedRug Bed Liner for super-durable protection with a soft carpet feel. Or, choose the DualLiner Bed Liner, which features hard shell panels to protect the walls and wheel wells with a thick rubber mat for the floor. Of course, you don't have to take our word for it - read our truck bed liner reviews and see what other pickup truck owners' experiences have been.
Truck Bed Liner Installation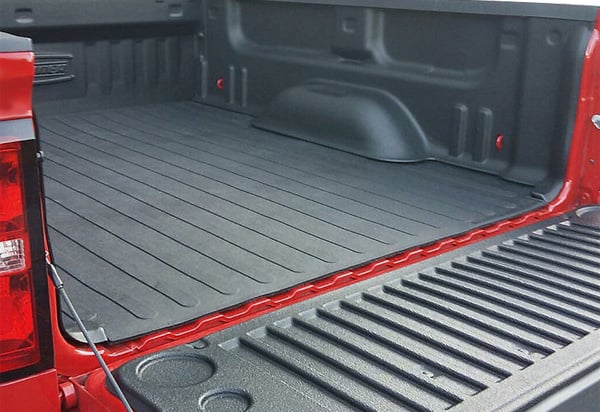 Whatever truck bed mat or liner you choose, installing it will be pretty easy. That's because every bed liner we sell is totally custom-designed to your make, model, and year truck. If you're simply going with a bed mat, generally all you'll have to do is lay it down on your bed floor. For a full-size truck bed liner, follow these general instructions:
Make sure your truck bed is completely clean and dry. (This may be a good time to send your truck through the car wash - maybe it's been awhile!)
Line up and place the cover into the bed, starting with the front and side panels. Once those are in place, snap the bottom sections into the side walls. This step may be slightly different or involve varying hardware depending on the liner you choose. (Note: if you have a one-piece liner, you simply have to drop it into the bed.)
Attach the liner to your truck using the included fasteners or hardware. Again, this step may be different depending on your cover, so be sure to read the included directions carefully. If you've made modifications to your truck, you may have to do some slight cutting or drilling into the liner to accommodate the mods.
Examine the edges around your liner to ensure a good fit.
Load your cargo with confidence!
By following these steps, and regarding your liner's included instructions, you'll be back on the road in no time. If you have any more questions about our Truck Bed Liners, feel free to hit up our helpful customer service team at 800-663-1570. Good luck!
This page was written by Packy AutoAccessoriesGarage