Lund Ramps
For convenient loading and unloading of your truck bed, nothing does the job like a trusty truck ramp! Durable, easy-to-use Lund Ramps are made of sturdy materials that won't rust or corrode over years of use. Better still, they feature innovative design details that keep everything anchored while simultaneously keeping your wheels straight and secure on their way up or down. When you need to keep your equipment safe during transport, do yourself a favor by using one of these reliable ramps.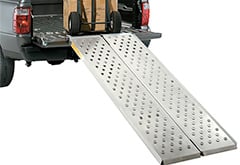 From $228.49
Free Shipping
Quick View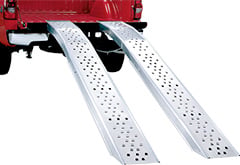 From $304.99
Free Shipping
Quick View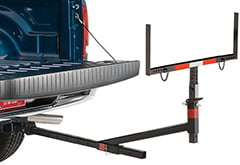 From $199.49
Free Shipping
Quick View
About Lund Truck Bed Accessories
When it's time to buy Lund Tramps for your truck, it's time to shop at AutoAccessoriesGarage.com. That's because we've made your process as simple as it can be. Check out our full selection of ramps and go over every product's individual details, including color photos and a detailed bullet list of features. Once something looks good, buy it and we'll ship the ramps your way for free! Don't make things more difficult than they have to be: shop for what you need at AAG.
Popular Lund Truck Bed Accessories