Tailgate Nets
Your pickup gives you the power to haul all the cargo you can dream of, but an empty truck bed with a closed tailgate can be a real "drag" on your aerodynamics and your fuel economy. Don't let your solid tailgate hold back your efficiency and performance - let the air flow through with a Tailgate Net. These pickup truck tailgate nets cut down on wind drag, improving your air flow and saving you at the pump. Plus, they're available in a handful of styles and colors so you can get the look to match your attitude.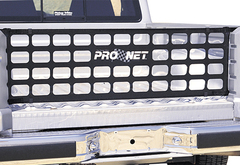 The right tailgate net is available for your truck, no matter its size, when you go with the Covercraft Performance Series Pro Net Tailgate Net. Available in 4 different, truck-specific sizes, and 5 different colors, depending on application, this tailgate net features a patented tension system to ensure a perfect fit. All installation hardware is included with your purchase, and this net is made of heavy-duty vinyl.
From $91.19
Free Shipping
Quick View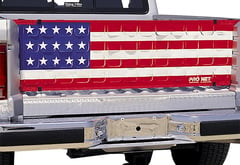 Show off your American pride while improving your truck's fuel efficiency with a Covercraft Pro Flow Pro Net Tailgate Net. A sturdy 22 oz. vinyl tailgate net is cut to fit Compact or Full Size trucks and screen-printed with the American flag. Air vents in the net itself allow wind to freely pass through, eliminating drag, and an innovative tension system protects against sag.
From $99.99
Free Shipping
Quick View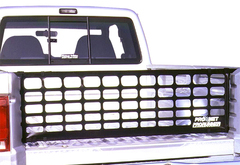 Find a budget-friendly way to improve your truck's fuel economy with the Covercraft Pro Runner Pro Net Tailgate Net. 18 oz. vinyl remains tight across your tailgate thanks to an innovative tightening system, and two sizes are available to fit either Compact or Full Size pickups. Installation hardware is included with purchase, and holes cut into the tailgate net eliminate drag by allowing air to pass freely through your tailgate as you drive.
From $68.39
Free Shipping
Quick View