Your truck is capable of pulling a hefty payload, but there's still that little inconvenience of getting your cargo in and out of your payload. You might find yourself thinking that it's a shame you can't just dolly your gear into your bed, or in the case of a dirt bike, ATV, or lawnmower, just drive them up into your pickup bed. But when you have a set of sturdy truck ramps, you can.
Truck ramps are strong enough to hold your heavy four-wheelers and more, and light enough to easily move around and stow. With so many on the market it can be hard to find the perfect ramp for your needs, which is why we decided to put some of our industry know-how to good use and present to you the Top 10 Best Truck Ramps of 2023, with real customer reviews!
The Best Truck Ramp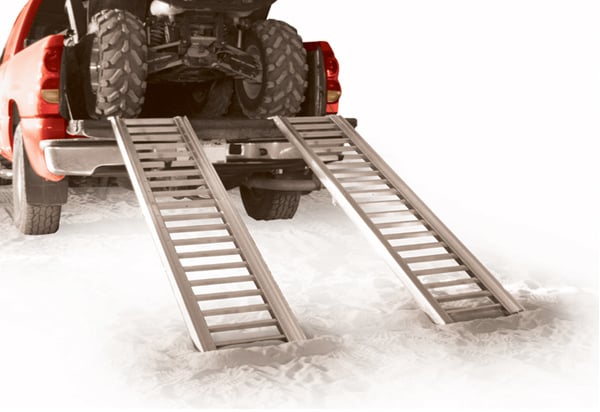 With a one-ton rating, on each ramp, Rush Packable Ramps are easy to store and easy to use. Constructed from aircraft-grade Aluminum, these ramps feature a "Stay Straight" design that will ensure they always stay centered at your pickup bed. Plus, each ramp weighs just 21 pounds.
They work great on my Tacoma and are easy to store and take with me. I love them and great customer service from AAG.

Read More Rush Packable Ramps Reviews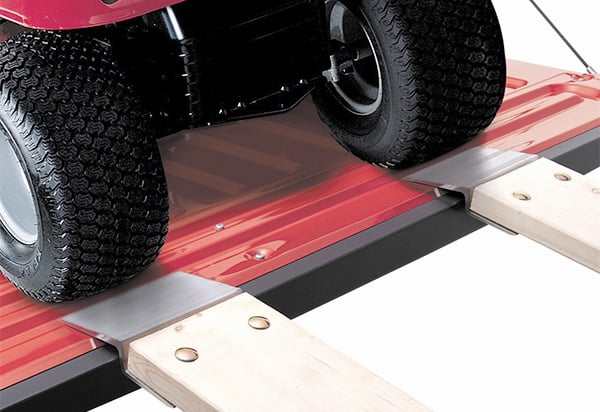 Perfect for DIY fans, the Lund Truck Ramp allows you to build your own loading ramp. What you get are the two ramp receptacles, then it's up to you to find your own wooden planks and install them via the included hardware pieces. It's the perfect solution for handymen on a budget.
I am using these for lightweight rubbish barrels and other similar materials, so I have attached 2X6-inch planks to them. They work as I planned. A great product for my application.

Read More Lund Truck Ramp Kit Reviews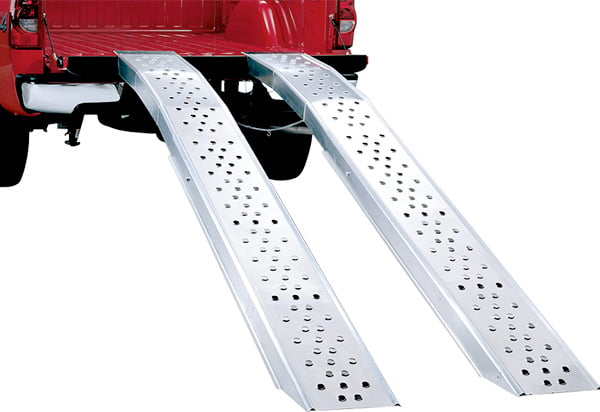 Sold individually, the Lund Folding Aluminum Truck Ramp easily folds up and out of the way when not in use. With a straight or arched design available, you can get the perfect ramp in a strong Aluminum construction. Raised sides make sure the wheels of your dolly or dirt bike will stay in line.
Nice ramps, use them to get the boys ATV in the back of my truck. Used them twice so far with no issues.

Read More Lund Folding Aluminum Truck Ramp Reviews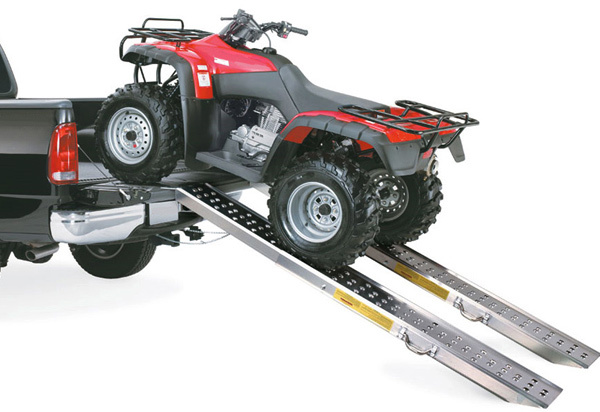 With a capacity of up to 1,000 pounds, the Deflecta-Shield DuraLoader Truck Ramp features "Wheelguider" edges and fold in half for easy storage. A rubberized tailgate protector also keeps this ramp from scratching your trucks finish even when you set it in place in a hurry. This ramp is backed by a 1-Year Warranty.
Bought two, shipped promptly, easy to use. Items are well built and LIGHT. My wife who owns the truck these were bought for loves them.

Read More Deflecta-Shield DuraLoader Truck Ramp Reviews
Available in two sizes, the Lund Bi-Fold Loading Ramp is made from a durable but lightweight Aluminum and includes a pivoting rubber tailgate angle protector for a flush fit at a multitude of heights. Nylon safety straps make it easy to secure this ramp to your pickup and Lund backs this with a 3-Year Warranty
My wife bought me a storage shed for Father's Day and the ramps I got from you work great for getting my 54" lawnmower in and out.

Read More Lund Bi-Fold Loading Ramp Reviews
What's the Best Fit for Your Vehicle? Enter Your Info Below to Find Out!