Dodge Ram 1500 Truck Tailgates
Find the industry-leading brands of Dodge Ram 1500 Truck Tailgates here. There are few trucks on the market that can hold a candle to your rig. Make sure you have the right parts for the right circumstances by grabbing the right Dodge Ram 1500 Truck Tailgates for your vehicle. In the case that you install a Fifth Wheel hitch, then you need a Ram 1500 Tailgate that accounts for your gooseneck trailer's odd dimensions. When the time comes to improve your MPGs, it's time for a mesh Dodge Ram 1500 Tailgate that allows air to pass through and lowers wind resistance. However you use your truck, we can hook you up with what you need.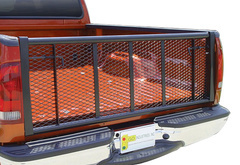 From $436.58
Free Shipping
Quick View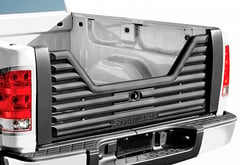 From $476.99
Free Shipping
Quick View
About Dodge Ram 1500 Truck Tailgates
When it comes time to buy a Dodge Ram 1500 Truck Tailgate, don't worry about the small details. Go with AutoAccessoriesGarage.com and we'll make your process as easy as it can be. You tell us your truck's model year, and we'll show you only those Ram 1500 Tailgates made to work with it. That means pictures, that means in-depth descriptions, and when you buy the right one for your truck it ships to you for free. We've got your back, and we won't rest: at AAG, it's our job to make your life easier.
More Popular Ram 1500 Accessories: Dodge Ram 1500 Snow Plows, Dodge Ram 1500 Windshield Covers, Ram 1500 Bed Liners and Bed Mats, Dodge Ram 1500 Headache Racks & Dodge Ram 1500 Roof Racks, Cargo Carriers, Cross Bars & Roof Rails.
We offer Dodge Ram 1500 Truck Tailgates for the following years:
2023 Dodge Ram 1500 Truck Tailgates
2022 Dodge Ram 1500 Truck Tailgates
2021 Dodge Ram 1500 Truck Tailgates
2020 Dodge Ram 1500 Truck Tailgates
2019 Dodge Ram 1500 Truck Tailgates
2018 Dodge Ram 1500 Truck Tailgates
2017 Dodge Ram 1500 Truck Tailgates
2016 Dodge Ram 1500 Truck Tailgates
2015 Dodge Ram 1500 Truck Tailgates
2014 Dodge Ram 1500 Truck Tailgates
2013 Dodge Ram 1500 Truck Tailgates
2012 Dodge Ram 1500 Truck Tailgates
2011 Dodge Ram 1500 Truck Tailgates
2010 Dodge Ram 1500 Truck Tailgates
2009 Dodge Ram 1500 Truck Tailgates
2008 Dodge Ram 1500 Truck Tailgates
2007 Dodge Ram 1500 Truck Tailgates
2006 Dodge Ram 1500 Truck Tailgates