If you use your truck or SUV for serious outdoor excursions, you run the risk of getting stuck. From rocky terrain to mud pits, the only way to get yourself out from and over certain obstacles is with the heavy-duty pulling power of an off-road winch. That's why you'll see a winch on just about every muddy Wrangler or Tundra you come across. It's very important, however, to make sure your vehicle is equipped with the right winch, and that you're operating it properly and safely. Read on and learn some of the basics and tips on how to use a winch.
Choosing The Best Winch For Your Vehicle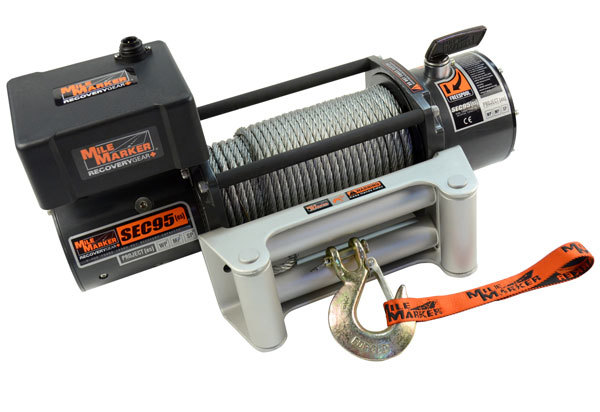 Before you start hitting the trails and dominating the off-road, you need to make sure you're equipped with the right winch. There are lots of different models out there, from several popular brands, so how do you find the best winch for you?
The main factor to consider when shopping for a winch is how much pulling power you need. This depends primarily on the weight of your vehicle. For example, if you need a Chevy Silverado Winch, an 8,000 lbs. Winch will be enough. Much larger trucks, however, will need some more pulling might. Check out our Heavy-Duty Winches section for those options, such as the Torxx 12,000 Pound Winch or the T-Max Performance Winch. All-terrain vehicles can also benefit from the pulling power of a recovery winch - see the Mile Marker Compact Winch or the Warn M6000 for examples. Also, be sure to check out our Winch Reviews for real-world testimonials from your fellow off-roaders.
Winching Tips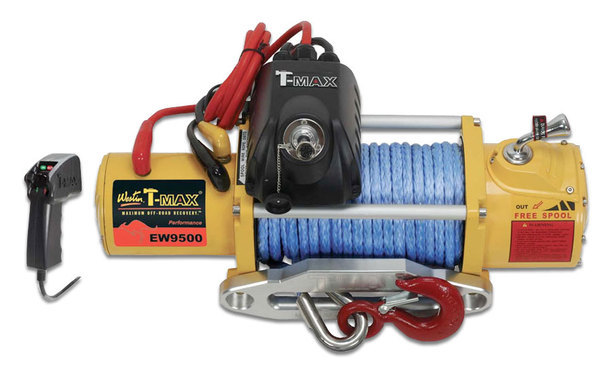 As you probably know by now, off-roading is an incredibly fun way to spend a weekend. But, there are many potential hazards that can be dangerous if you don't follow a few easy safety procedures. This applies especially to winching, as a snapped cable or rope can lead to serious injury. Here are some tips to ensure you perform a safe recovery every time, so you can get back to the trails and back to the action.
Make sure you choose a secure anchoring point.
Never winch with under five wire wraps around the drum.
Never use a recovery strap to extend the reach of your winch rope.
When winching for long periods of time, take periodic breaks to prevent the winch motor from overheating.
As long as there is tension on the rope, never disengage the clutch. Also, never engage the clutch while the drum is in motion.
With the right winch and the right knowledge, you'll have the power to take on even the most challenging off-road situations. If you have any other questions, our customer service crew is on call at 800-663-1570. Happy rock crawling!
This page was written by Packy AutoAccessoriesGarage