Winter is coming up more quickly than we'd like to admit, and with that comes one simple truth: your driveway is gonna need some serious plowing. And if you live on a property with a long path to the garage or have a parking lot to manage, you're going to need a truck snow plow that's up for the job. Luckily, at AutoAccessoriesGarage.com we're fully stocked with all the plowing gear you need to keep your paths clear. One of our most popular units, the Meyer Home Plow, is a great choice for medium-duty plowing. Let's take a look at the two types of basic Meyer Plows available to find the best snow plow for your truck or SUV.
Meyer 24000 & 25000 Auto-Angle Snow Plows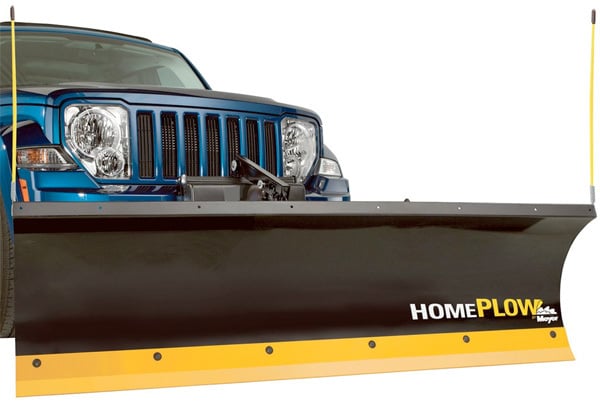 The Meyer Auto Angle Plows are the most basic models of the Meyer HomePlow. They mount to your vehicle's 2" front-mount hitch (don't worry, if your vehicle doesn't have one yet you can easily add one to your order). Tough, all-steel construction is ready to handle years of demanding use, and integrated mounting wheels make it easy to slide the plow into place - no tools required. Meyer's "Auto-Angle" blade design passively self-adjusts based on the weight of the snow to send it off to one side or the other. You can also simply lock the blade on either side if you prefer.
The difference in these two Auto-Angle models comes in controlling up-down motion. For the Meyer 24000, this is controlled by an electric motor operated by a wireless keyfob. For the Meyer 25000, non-electric, hydraulical power is controlled from the comfort of your cockpit with a 2-way wired or wireless remote. Whether you prefer electric or hydraulic power will determine which of these plows is right for you.
Meyer 26000 Power Angle Snow Plow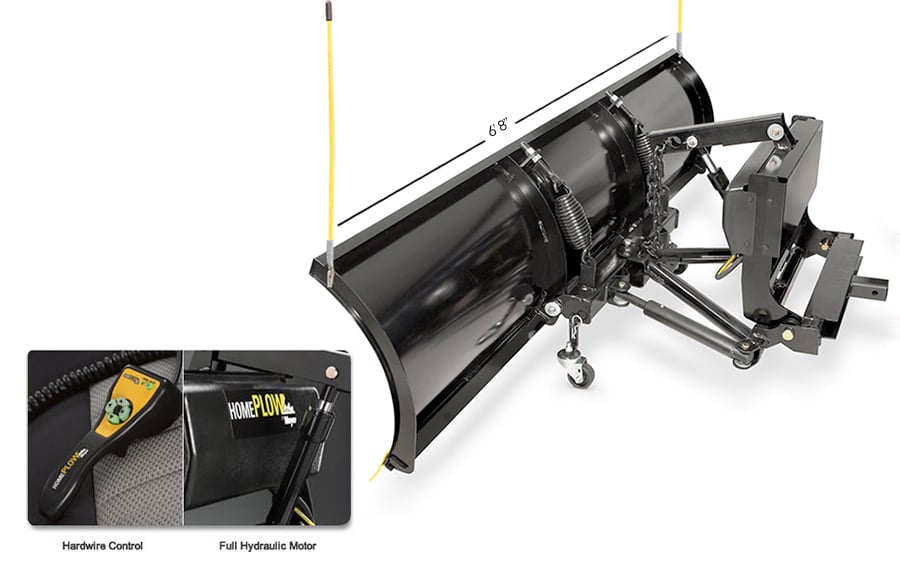 If you want the same full-blown control the pros enjoy with their commercial-grade plows, the Meyer 26000 Power-Angle Plow is where it's at. This version of the Meyer HomePlow boasts all the same features as the Auto-Angle plow, except it also includes a hydraulic-powered unit that moves the blade both up and down as well as side-to-side.
The Meyer 26000 Plow includes a 4-way wired remote that operates from the warmth of the driver's seat. With just the push of a button, you can move the blade in any direction you'd like, so you can push that snow exactly where you want it to go. This 4-way control makes plowing jobs easier and more effective than ever, and you'll get the versatility of a commercial plow at a home plow price.
Find The Best Snow Plow For Your Vehicle
At AutoAccessoriesGarage.com, we want to make sure you find the best plow for your truck or SUV. Be sure to read our Plow Research Guide to learn more, and consult our customer-written Snow Plow Reviews. If you have any other questions about our Meyer Snow Plows, give our customer service team a ring at 800-663-1570. Happy shopping!