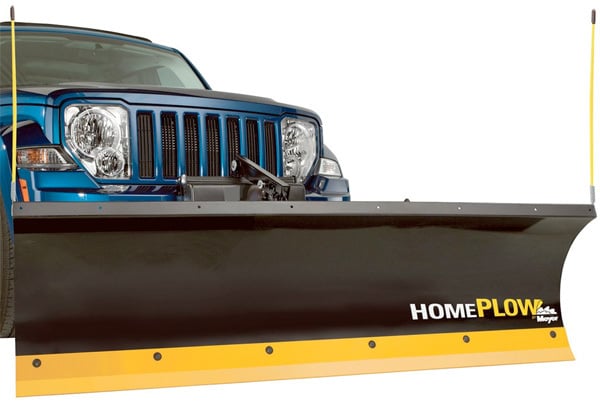 Get your truck or SUV prepared to tackle the worst of winter with one of our home snow plows. These plows are affordable, easy to use, and instantly turn you into the hero of the neighborhood. With so many different options out there, however, many of our customers have questions about which plow is the best and whether their vehicle is equipped for plowing. Read below to get answers for some common questions about our Snow Plows.
Snow Plow Frequently Asked Questions
How do I know my vehicle is recommended for snow plowing?
Snow plowing is recommended only for vehicles that are equipped with the manufacturer's snow plow prep package. Check your vehicle's options before ordering a plow to be sure that your truck is properly set up. Option codes for each manufacturer include VYU for GM, 86M for Ford, and AHH or AHD for Dodge vehicles. Plowing with a vehicle that does not have a prep package may result in poor handling and could even damage your vehicle. If your truck is not equipped with a snow plow package, you may be able to install additional components to plow properly. Be sure to consult your dealer before purchasing or installing these parts.

Do I need a four-wheel-drive truck to plow?
More traction on your vehicle gives you more versatile plowing and lets you push more snow at a time, which is why 4WD vehicles are the preferred choice. Two-wheel-drive vehicles can also plow, though adding some extra weight to the vehicle will help push through more snow. If your truck or SUV is 2WD, more frequent plowing is recommended so that you don't need to push as much snow at once.
Why does my plow blade wear unevenly?
If your plow does not sit level on the ground when fully angled, chances are the clevis height on your vehicle is not right. Make sure the A-frame connecting the plow to the vehicle is level with the ground while the plow is resting.
Will the snow plow mount from my old truck fit on my new truck?
Many of our snow plows utilize custom-designed mounting hardware that's made for exact makes and models. Chances are you will need new hardware when transferring your plow to a new vehicle. If the plow is just designed to fit a front or rear 2" receiver hitch, however, you will have no problem using the same blade on different trucks.
What is the best snow plow for my truck?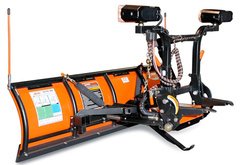 There are several factors to consider when shopping for a snow plow. First, consider how frequently you will be plowing, as well as how large an area you need to keep clear. Other features like remote controls and hydraulic vs. electric powered systems will also influence what snow plow is the best for you. While you shop, check out our snow plow reviews for real testimonials from other drivers.
Does using a snow plow void my truck's warranty?
If your vehicle is equipped with a snow plow prep package, our plows should not affect your warranty. Mounting a plow on a vehicle that's not factory-equipped with a prep package may void your warranty (See the first question above for the applicable option codes). Check with your owner's manual or dealer to make sure you're installing the right parts to maintain your warranty.