What's worse? Shoveling your driveway yourself in the frigid cold, or being trapped inside until a plow service can come and free you? Luckily, you don't have to accept either scenario when you install a personal snow plow on your truck, Jeep, or SUV's front-end. With a wide variety of snow plows on the market, it's easy to find one that will fit you rig, and in no time at all you'll be plowing snow like the pros.
But which plow will work best with your vehicle? Let us help you find out. With years of industry experience, hundreds of customer reviews, and tons of research, Auto Accessories Garage has put together a list of the industry's finest snow plows for trucks, Jeeps, and SUVs. This list will give you an overview of the top brands and offerings and provide a quick snapshot of how these products are different from one another. By perusing this list, you will be better informed to make the right purchase decision for you. Take a look at what we think are the Top Ten Best Snow Plows of 2022, along with customer reviews.
The Best Snow Plow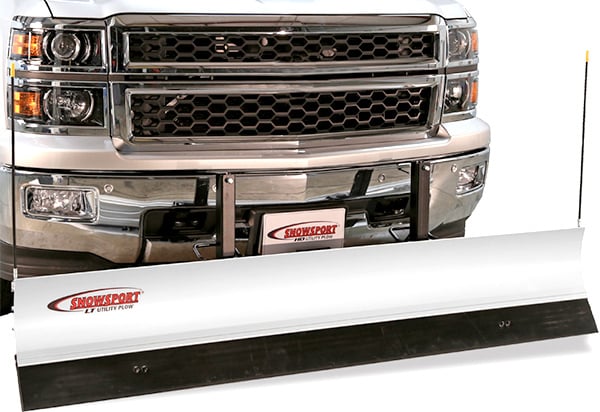 Small, lightweight, and easy to manage, the SnowSport LT Snow Plow is easy to install, easy to use, and affordable for homeowners just looking to plow a small job. The blade is 7 feet long, making it easy to clear a wide path real fast. A front-mount hitch is included to make installation complete and easy.
This was a Christmas gift from the wifey. We didn't like the idea of paying a plow guy to clear our driveway, and having to wait for him to get us out in the winter. I park backwards in the garage, push out and clear a path, then stop at the gas station to toss the plow in my trunk.

Read More SnowSport LT Snow Plow Reviews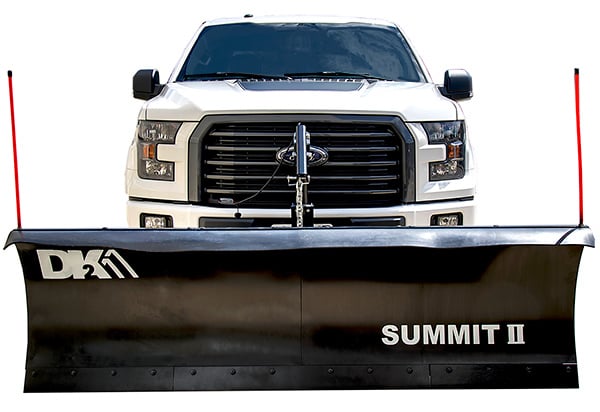 With one of the widest selections of fitments available, the DK2 Elite Snow Plow can be installed on the front end of even full-sized trucks and a wide variety of SUVs. A remote control is included to allow you to operate this snow plow from the warm comforts of your truck's cab.
This is the first real plow I've been able to find for my F350 and I'm glad DK2 has finally put something like this out. Great for plowing my small parking lot.

Read More DK2 Elite Snow Plow Reviews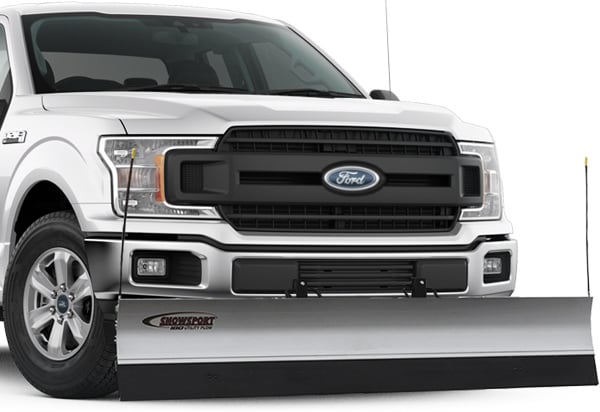 Your reverse gear is a little stronger than your first or second, so actually plowing backwards makes a lot of sense. That's what SnowSport had in mind when they came up with the SnowSport 180 Snow Plow. This lightweight plow spins the blade around and allows you to back up and clear snow.
Installation was easy on my Jeep Grand Cherokee. I haven't had a chance to use it yet, still waiting on snow, but it appears to be high quality and handles well.

Read More SnowSport 180 Snow Plow Reviews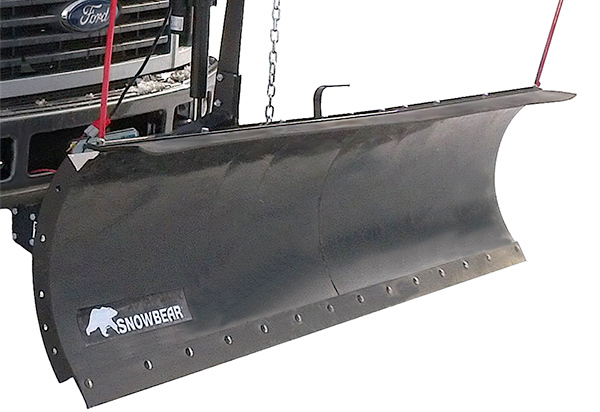 Though "shovel" is in the name, the SnowBear ProShovel Snow Plow is hundreds of times faster than your snow shovel at clearing your driveway. This snow plow can be raised and lowered while in motion thanks to a powerful actuator lift. The durable black powder coat will stay strong for winter after winter.
I love it! Works great for clearing my driveway and my neighbor's driveway. Actuator seems very durable and well-made. I was happy that a few different sizes are available.

Read More SnowBear ProShovel Snow Plow Reviews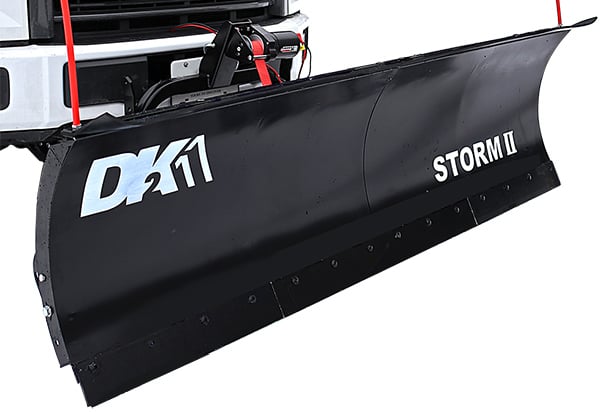 One of the classics of the industry, the DK2 Snow Plow is designed and manufactured in Canada, where they know a thing or two about snowfall. A durable, all-steel construction is designed to be tough on ice and snow. This plow is available in a variety of sizes and with a variety of add-on accessories.
This has got to be by far the best deal around, both for the price and how fast I received it. I was very very impressed by the quality of how well it was made, I got a 4 in snow storm heavy wet snow and it cleared my driveway down to the bare pavement in minutes. I definitely would recommend this product to all!!

Read More DK2 Snow Plow Reviews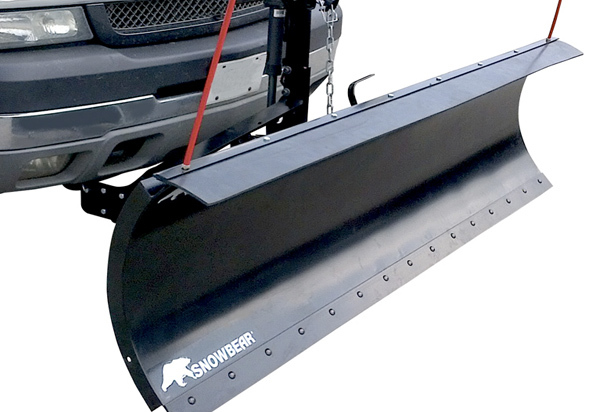 The mighty Winter Wolf from SnowBear arrives with skid shoes, plow markers, and deflectors. After a little bit of assembly, you'll be ready to clear snow like the pros. A simple, bolt-on installation allows you to install this plow on a wide variety of trucks and SUVs and all the hardware you need is included.
Fantastic snow plow. It clears snow without tearing up the concrete which is what I need. Glad I could find a plow that I could run with my Nissan Frontier.

Read More SnowBear Winter Wolf Snow Plow Reviews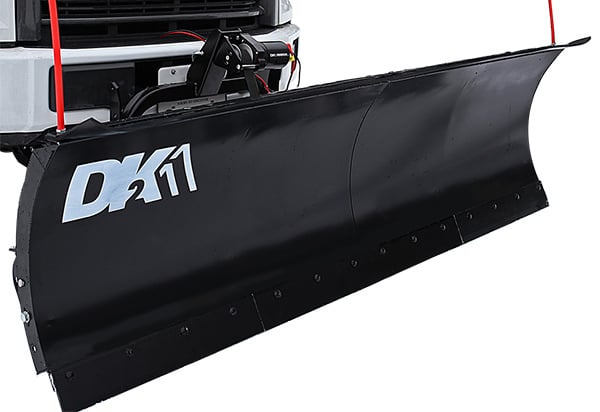 When you need to clear snow fall of avalanche proportions, you need the DK2 Avalanche Snow Plow. Featuring a 3,000 lbs. winch, this plow can really handle heavy loads, and it ships to your door conveniently in one carton. Three angles are at your disposable for maximum articulation and efficiency.
Quality is definitely up there. I've plowed my drive already and I'm happy with the results.

Read More DK2 Avalanche Snow Plow Reviews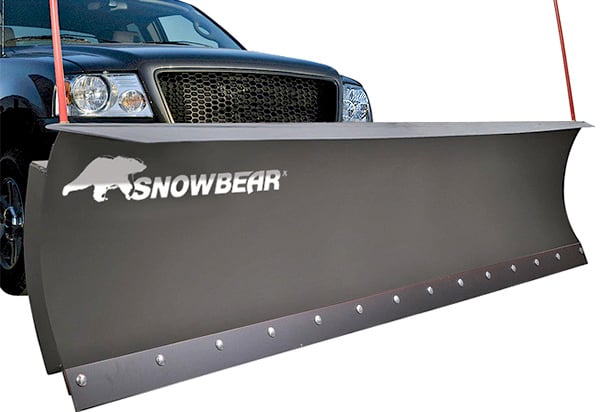 The SnowBear Snow Plow was designed to be both tough and easy to use, and it succeeds in both categories with flying colors. Say goodbye to the snow shovel or the snow blower and clear your concrete in record time with the SnowBear Snow Plow. This plow set-up includes a wireless remote control.
For a lightweight, inexpensive plow, my new Snowbear snow plow performs perfectly. I have a 910 ft long driveway on the side of a mountain, and the plow does a great job keeping my driveway clean.

Read More SnowBear Snow Plow Reviews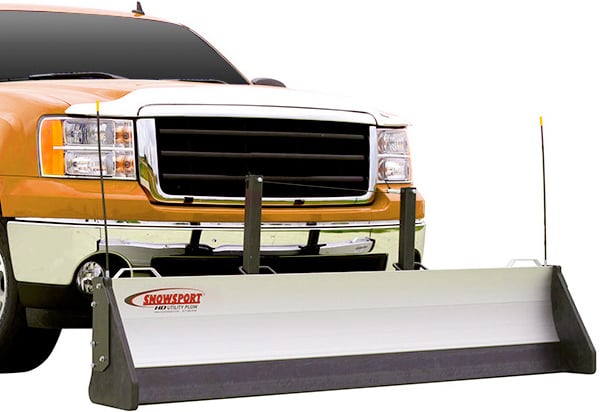 When it comes to the SnowSport HD Snow Plow, the HD stands for heavy-duty. And yet, this easily installable snow plow is one of the lightest plows on the market. Additionally, a low-profile design will allow you to see a full view of the road ahead and your headlights will remained unobstructed.
Was a easy install. Every hole was plainly marked. The instructions were easy to follow. Operation was very easy & smooth. Worked as advertised.

Read More SnowSport HD Snow Plow Reviews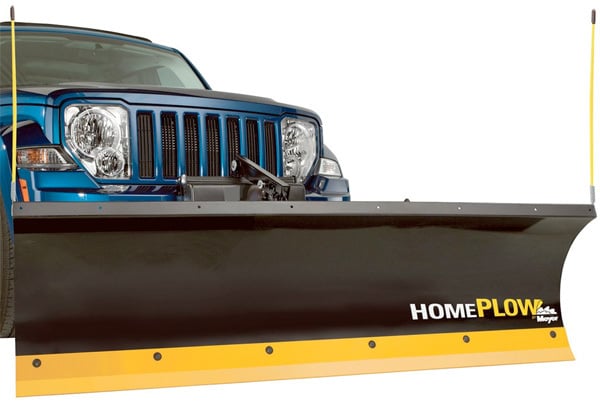 The gold standard of the industry, the Meyer Home Plow is available in three models. The HomePlow Basic requires some assembly, while the Pre-Assembled HomePlow comes ready to go. Finally, the Full-Powered Home Plow is more like a commercial-grade plowing instrument and includes a hydraulic lift.
This plow is well made in the USA! My new house driveway is very long and I've never plowed before. Maine had it's first big storm of the season (over 8") I just turned on the Christmas carols and plowed away. I have a Toyota FJ and just love this plow!

Read More Meyer Home Plow Reviews