Advantage Truck Accessories
Popular Advantage Truck Accessories Categories
From $319.00
Free Shipping
Quick View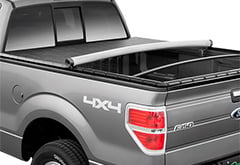 From $229.99
Free Shipping
Quick View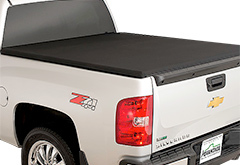 From $599.00
Free Shipping
Quick View
Advantage Truck Accessories, located in Elkhart Indiana, is a leading manufacturer of truck tonneau covers. Their soft and hard-top folding tonneau covers are available for most foreign and domestic pickup trucks on the market today. A pioneer in the industry, the Advantage Torza Top folding soft-top cover is considered the "original" folding tonneau cover.
When it comes to beating the competition, Advantage doesn't just replicate - they innovate. Advantage Tonneau Covers feature clever, durable designs that continue to push the tonneau cover industry forward into the 21st century. In fact, their products are so forward-thinking that the Advantage Hard Hat Tonneau Cover was honored with the SEMA Best New Pickup Truck/SUV Product Award in 2006.
Advantage is committed to producing only the highest quality products and providing only top-notch service to their customers. Their goal is to meet or exceed their customers' needs via knowledge of their manufacturing processes, commitment to constant improvement, and a strong desire for continued innovation in the industry.
If you need to keep your truck bed covered, rely on the fastest-selling manufacturer of tonneau covers today, Advantage Truck Accessories.