Draw Tite Trailer Hitches
Popular Draw-Tite Categories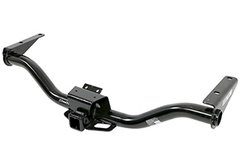 From $131.99
Free Shipping
Quick View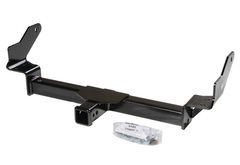 From $167.49
Free Shipping
Quick View
You probably wouldn't guess that one of the leading names in the hitch industry was originally used for a clothes line tightener. Inventor Bill Whichello developed the Draw-Tite line tightener in 1946. Unfortunately residential clothes dryers popped up in households and did away with much of the need for line drying. Whichellow, an avid RV enthusiast, later built a high-quality trailer hitch for his car. He already had the name copyrighted, so the Draw-Tite Hitch was born.
Before long, Draw Tite became known as the mark of fine hitch craftsmanship. Over fifty years, 800 employees, and millions of trailer hitches later, Draw Tite Hitches continue to be made with the same patience and care Bill Whichello gave them in his workshop. They've grown and changed with evolving technology and now use state-of-the-art equipment and processes like plasma and laser cutting machines, robotic welding machines, and an advanced E-Coat Paint System to manufacture heavy-duty, reliable custom trailer hitches. Of course, even the best technology in the world can't replace experience - Luckily, the folks at Draw-Tite have experience in spades.
This is a company that truly stands behind the quality of its product. Draw Tite trailer hitches are backed with a Lifetime Limited Warranty. Each hitch is custom-designed to each vehicle for a great fit maximum strength. Draw Tite manufactures over 750 different trailer hitches and over 600 accessories, fitting over 3900 vehicles.
Draw Tite hitches are built in a 100,000 square foot manufacturing facility in Goshen, Indiana.