About Draw-Tite
You probably wouldn't guess that one of the leading names in the hitch industry was originally used for a clothes line tightener. Inventor Bill Whichello developed the Draw-Tite line tightener in 1946. Unfortunately residential clothes dryers popped up in households and did away with much of the need for line drying. Whichellow, an avid RV enthusiast, later built a high-quality trailer hitch for his car. He already had the name copyrighted, so the Draw-Tite Hitch was born.
Before long, Draw Tite became known as the mark of fine hitch craftsmanship. Over fifty years, 800 employees, and millions of trailer hitches later, Draw Tite Hitches continue to be made with the same patience and care Bill Whichello gave them in his workshop. They've grown and changed with evolving technology and now use state-of-the-art equipment and processes like plasma and laser cutting machines, robotic welding machines, and an advanced E-Coat Paint System to manufacture heavy-duty, reliable custom trailer hitches. Of course, even the best technology in the world can't replace experience - Luckily, the folks at Draw-Tite have experience in spades.
This is a company that truly stands behind the quality of its product. Draw Tite trailer hitches are backed with a Lifetime Limited Warranty. Each hitch is custom-designed to each vehicle for a great fit maximum strength. Draw Tite manufactures over 750 different trailer hitches and over 600 accessories, fitting over 3900 vehicles.
Draw Tite hitches are built in a 100,000 square foot manufacturing facility in Goshen, Indiana.
Draw-Tite Customer Reviews
Chevy Silverado
who drives a
2022-01-17
Fit and quality were great!
Install Time: 30 - 60 minutes
Chevy Traverse
who drives a
2021-07-10
Auto Accessories Garage is the real deal. Ordered online & received shipment in 2 days. Great price & service. Took it to our local mechanic & he installed it for us.
Install Time: 1 - 2 hours
Toyota Tundra
who drives a
2021-06-18
Fit perfect on my 2000 Tundra. Also had a handy bracket for mounting my trailer light plugs.
Install Time: 30 - 60 minutes
Toyota Hilux
who drives a
2021-05-07
Hard to find in the US for the Hilux but Auto Accessories Garage came through with shipping that was faster than promised!
Install Time: 30 - 60 minutes
Jeep Wrangler
who drives a
2019-09-25
Great quality and a great fit! I purchased this hitch for my meyer home plow. I have a 2018 JL jeep with aftermarket bumper and I think it looks great!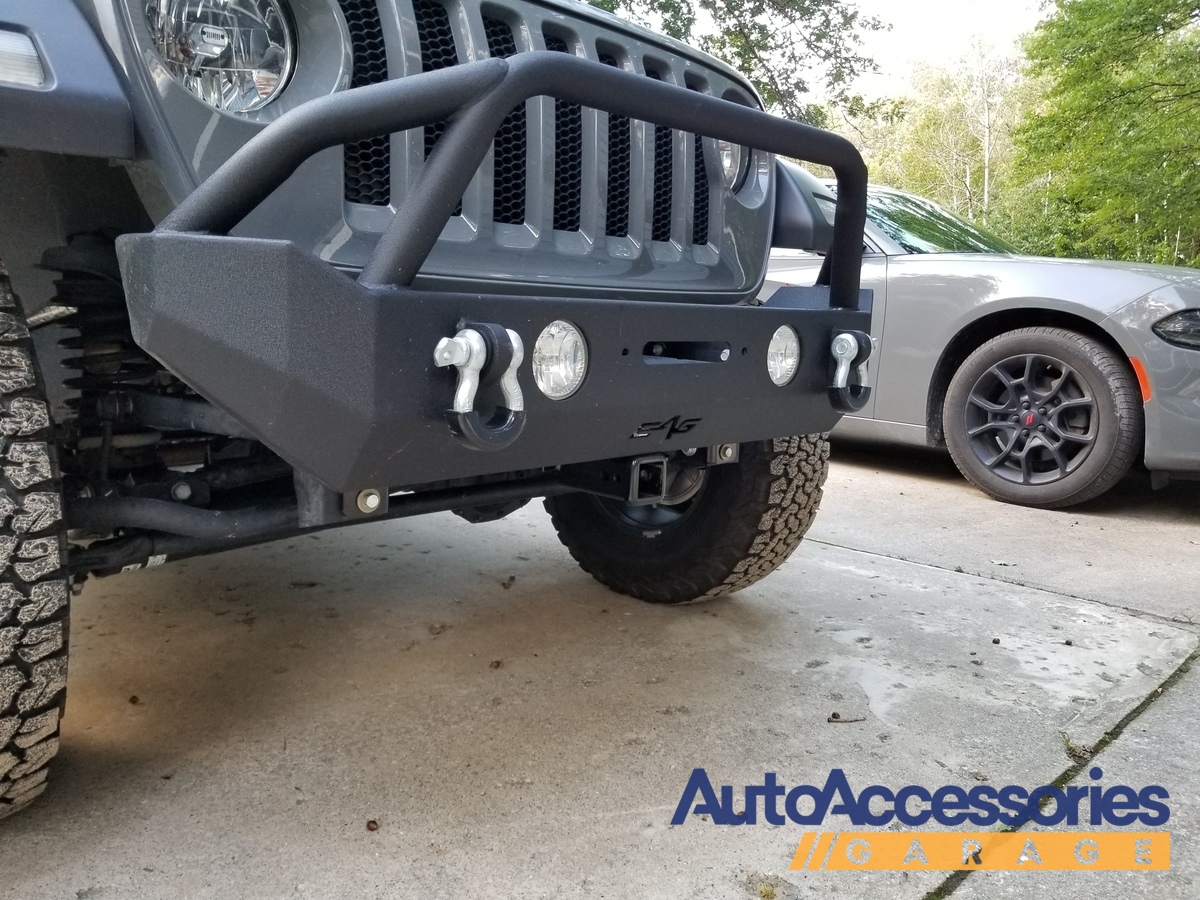 Install Time: 30 - 60 minutes
Thanks guys! Hitch shipped quickly and without a scratch, in spite of the item being "loose" at the bottom of an oversized box which arrived wide open for some reason. Installation was a snap, and I have done many installs. Price and purchasing experience were EXCELLENT! Application: 2010 Toyota Sequoia. No trimming or drilling of any kind. Tips: -Spray some WD-40 on any bolts you need to remove ahead of time. -Use an impact gun to make short work of removal.
Install Time: Under 30 minutes