Mercedes SLK230 Headlights
Take your Mercedes SLK230's exterior look in a whole new direction with headlights from Auto Accessories Garage. Your Mercedes SLK230 will fill the haziest paths with bright, white beams of light with the help of our LED, projection, and halogen headlights. In minutes your Mercedes SLK230 will have slick exterior looks and enhanced visibility. Track down every kind of Mercedes headlights with the lowest prices when you stick with AutoAccessoriesGarage.com.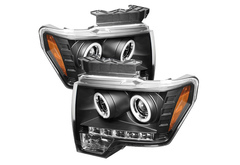 From $112.75
Free Shipping
Quick View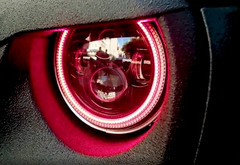 From $65.88
Free Shipping
Quick View
About Mercedes-Benz SLK230 Headlights
Mercedes-Benz SLK230 Headlights from reliable brands are instantly yours at Auto Accessories Garage. Our shoppers receive assistance with your concerns with our customer support staff. You'll also get 100% free shipping on Mercedes-Benz Headlights. To put it simply, Mercedes-Benz SLK230 Headlights from the most popular manufacturers are instantly yours with Auto Accessories Garage.
We offer Mercedes-Benz SLK230 Headlights for the following years:
2010 Mercedes-Benz SLK230 Headlights
2009 Mercedes-Benz SLK230 Headlights
2008 Mercedes-Benz SLK230 Headlights
2007 Mercedes-Benz SLK230 Headlights
2006 Mercedes-Benz SLK230 Headlights
2005 Mercedes-Benz SLK230 Headlights
2004 Mercedes-Benz SLK230 Headlights
2003 Mercedes-Benz SLK230 Headlights
2002 Mercedes-Benz SLK230 Headlights
2001 Mercedes-Benz SLK230 Headlights
2000 Mercedes-Benz SLK230 Headlights
1999 Mercedes-Benz SLK230 Headlights
1998 Mercedes-Benz SLK230 Headlights