SnowBear Plows
Winter is a fickle beast: you never know when it might hit you hardest. Whenever it does, you'll be ready with a Snow Bear Plow. These heavy-duty instruments help you tackle the worst that winter has to offer. Clear your driveway so that you can go about your business, and once your done maybe lend a hand to help your neighbors. You won't get bogged down with one of these on your truck, that's for sure! Our 37 SnowBear Winter Accessories reviews have an average rating of 4.5 out of 5 stars.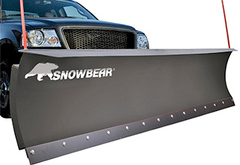 From $1,410.02
Free Shipping
Quick View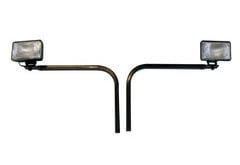 From $169.00
Free Shipping
Quick View
About SnowBear Winter Accessories
Picking up your new SnowBear Plow is a breeze at AutoAccessoriesGarage.com. You can go over our detailed product descriptions and look at our full-color photos and decide once and for all what on the right snowplow for your needs. If you have any questions, our helpful Customer Service team is just a phone call or live chat away, and everything ships for FREE! Easy is the way at AAG.
SnowBear Winter Accessories Reviews
Robert B
from Tiffin , OH wrote:
Simple, clean design. Easy to assemble. Haven't needed it yet and actually hope I don't. Can't really rate performance but I'm sure it will serve me well. Ordered On Tues. (evening) and had it the following Tues., over the T-day holiday. Impressive response for shipping. Read more SnowBear Snow Plow customer reviews.
Eric J
from Williamson, NY says:
So far things are looking good. The plow quality is good and everything is installed and working. Like other reviews I saw before I purchased I felt the instructions were lacking but the actual installation was very straight forward none the less. The hardware included was missing all the carriage nuts & bolts that hold the blade edge on but they were easily obtainable locally without bothering to contact support and wait for them to ship. The installation took me a couple hours to install the front hitch that the plow mounts to and another 2 hours to assemble and install the plow but this was in my home garage by myself with hand tools. I took my time so as not to have any regrets and the parts were heavy for one person but manageable. Waiting for snow now but everything is ready. Read more SnowBear Snow Plow customer reviews.
Kenneth K
from Rocky Point, NY said:
I have not had the opportunity to use the plow yet, but it went together well and a dry run went very well. Read more SnowBear Snow Plow customer reviews.