Auto Accessories Garage Wholesale Program
Welcome to the Auto Accessories Garage Wholesale Program. We offer a wide selection of automotive accessories made by leading manufacturers in the industry. Our Wholesale Program is designed to support your business's auto accessory needs and help you increase your profits.
The Auto Accessories Garage Wholesale Program is designed for those looking to purchase products for fleet vehicles or stock inventory for retail stores or mechanics and body shops. Recently we have provided wholesale accessories for groups as varied as a local police department and the American Airlines baggage staff. No matter your needs, Auto Accessories Garage provides excellent customer support and competitive prices on the top-name brands available today.
To speak with a wholesale specialist call 800-663-1570 x238, or email us at [email protected]
A Sampling of Available Wholesale Accessories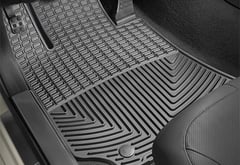 Floor MatsProtect your investment - keep the floors on your fleet or customers' vehicles clean with our Floor Mats. We offer a wide range of custom and universal Floor Mats to fit just about any vehicle -we can even customize your mats with your company's logo.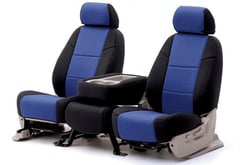 Seat CoversKeep your seats in like-new condition and retain your vehicles' resale value. Our custom Seat Covers both protect your seats and make the ride more comfortable. We've most recently supplied Seat Covers to Barksdale Air Force Base to protect their fleet of Chevy Silverados.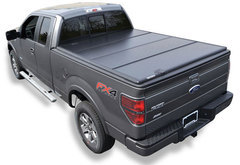 Tonneau CoversSecure your truck bed cargo from theft and guard it against the elements with a Tonneau Cover. Tonneau Covers also improve fuel efficiency, saving you at the pump.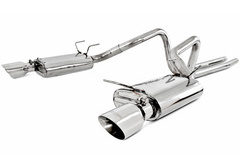 Performance AccessoriesPerformance Exhaust Systems, Air Intakes, and Power Programmers give your vehicles substantial performance gains - not to mention huge cuts in fuel costs. Our Performance Products have unbeatable ROI, and will save your fleet and your customers greatly in the long run.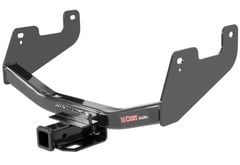 Towing & HitchesEvery fleet truck should have towing capabilities. Outfit your vehicles with custom-made Receiver Hitches and prep them for any trailer-pulling needs. Receiver Hitches also let you install useful maintenance products like snow plows and salt spreaders.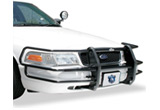 Bull Bars & Grille GuardsThe people who serve your community - in Fire, Police, and Emergency Service departments - require the utmost level of vehicle protection. AAG is proud to supply these organizations with protective heavy-duty Grille Guards.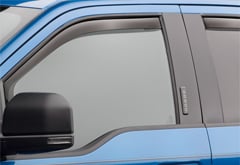 DeflectorsEliminate annoying wind noise and dress up your vehicle with Window Deflectors. Deflectors instantly add value to your vehicle and make for a more enjoyable drive. We have recently supplied the Hobart Indiana Police Department with Deflectors for their fleet.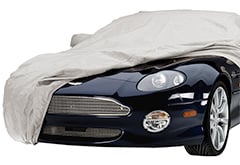 Car CoversStore your fleet vehicles or your customer's rides with the highest quality materials in the industry. Car Covers keep your vehicles cool, reduce fading, and guard them from scratches and debris. Available in a wide range of colors for a virtually infinite number of vehicles.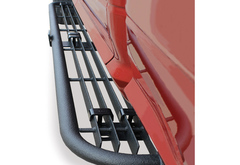 Running Boards & Nerf BarsYour crew and customers need a quick step up into their vehicles. Running Boards and Nerf Bars provide easy and safe entry, and enhance the style and resale value of trucks and SUVs.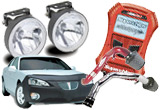 Even More!We have access to thousands of auto accessories of all kinds - including those not listed on our site. No matter what your needs are, simply give us a call or email us and we can supply you with the products you are looking for.