Mercedes E350 Tail Lights
Take your Mercedes E350's exterior looks in a whole new direction with a set of aftermarket taillights from AutoAccessoriesGarage.com. These Mercedes E350 euro and altezza tail lights keep drivers aware to provide you with less stressful driving. They install directly to your Mercedes thanks to totally custom designs. Best yet, the most trusted E350 taillight brands are all at Auto Accessories Garage.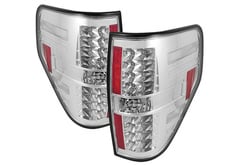 From $140.25
Free Shipping
Quick View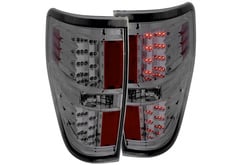 From $103.53
Free Shipping
Quick View
About Mercedes-Benz E350 Tail Lights
Your Mercedes E350 goes the extra mile for you, and at AutoAccessoriesGarage.com, so do we. With our vehicle picker it's easy to purchase custom-designed E350 led tail lights. We try hard to offer you the lowest prices on Mercedes tail lights, and they include free shipping. Combined, that is why AutoAccessoriesGarage.com is the most trustworthy name when searching for Mercedes E350 tail lights.
More Popular E350 Accessories: Mercedes E350 Headlights.
We offer Mercedes-Benz E350 Tail Lights for the following years:
2013 Mercedes-Benz E350 Tail Lights
2012 Mercedes-Benz E350 Tail Lights
2011 Mercedes-Benz E350 Tail Lights
2010 Mercedes-Benz E350 Tail Lights
2006 Mercedes-Benz E350 Tail Lights
2005 Mercedes-Benz E350 Tail Lights
2004 Mercedes-Benz E350 Tail Lights
2003 Mercedes-Benz E350 Tail Lights
1995 Mercedes-Benz E350 Tail Lights
1994 Mercedes-Benz E350 Tail Lights
1993 Mercedes-Benz E350 Tail Lights
1992 Mercedes-Benz E350 Tail Lights
1991 Mercedes-Benz E350 Tail Lights
1990 Mercedes-Benz E350 Tail Lights
1989 Mercedes-Benz E350 Tail Lights
1988 Mercedes-Benz E350 Tail Lights
1987 Mercedes-Benz E350 Tail Lights
1986 Mercedes-Benz E350 Tail Lights