Mercedes E420 Tail Lights
Nothing extends your E420's looks like a new set of taillights. Mercedes E420 tail lights give you the advantage in rough weather thanks to hi-tech, state-of-the-art reflectors and bulbs. Mercedes taillights feature cad manufacturing and custom-made designs to ensure sweet style, perfect fit, and simple installing. For top-of-the-line Mercedes E420 led taillights, stick with Auto Accessories Garage.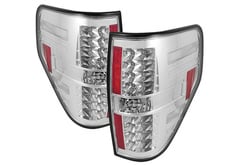 From $140.25
Free Shipping
Quick View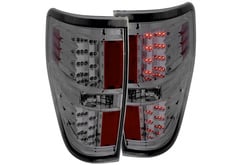 From $103.53
Free Shipping
Quick View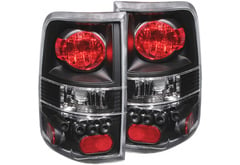 From $35.80
Free Shipping
Quick View
About Mercedes-Benz E420 Tail Lights
You are about to have the best shopping experience when you count on Auto Accessories Garage. Receive assistance with everything with the help of our customer support team. Most importantly, Mercedes E420 tail lights are shipped to your door completely free. Excellent customer service, an excellent customer experience, and great prices - for Mercedes E420 tail lights no one does it better than AutoAccessoriesGarage.com.
More Popular E420 Accessories: Mercedes E420 Headlights.
We offer Mercedes-Benz E420 Tail Lights for the following years:
2010 Mercedes-Benz E420 Tail Lights
2006 Mercedes-Benz E420 Tail Lights
2005 Mercedes-Benz E420 Tail Lights
2004 Mercedes-Benz E420 Tail Lights
2003 Mercedes-Benz E420 Tail Lights
2002 Mercedes-Benz E420 Tail Lights
2001 Mercedes-Benz E420 Tail Lights
2000 Mercedes-Benz E420 Tail Lights
1999 Mercedes-Benz E420 Tail Lights
1998 Mercedes-Benz E420 Tail Lights
1997 Mercedes-Benz E420 Tail Lights
1995 Mercedes-Benz E420 Tail Lights
1994 Mercedes-Benz E420 Tail Lights
1993 Mercedes-Benz E420 Tail Lights
1992 Mercedes-Benz E420 Tail Lights
1991 Mercedes-Benz E420 Tail Lights
1990 Mercedes-Benz E420 Tail Lights
1989 Mercedes-Benz E420 Tail Lights