Mercedes E500 Tail Lights
Nothing extends your Mercedes E500's exterior looks quite like a set of custom taillights. Your Mercedes E500 can keep other drivers alert with the help of our led brake lights. Mercedes taillights are custom-made for your car and install in no ime. Also, each E500 led aftermarket taillight from Auto Accessories Garage comes backed by great prices and top-notch support.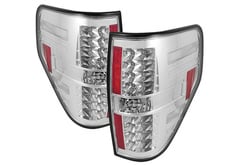 From $140.25
Free Shipping
Quick View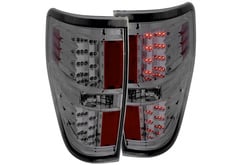 From $103.53
Free Shipping
Quick View
About Mercedes-Benz E500 Tail Lights
Locate superior Mercedes tail lights here at AutoAccessoriesGarage.com. Our website's high quality product pictures and Mercedes E500 led tail light reviews supply plenty of stats. Also, every E500 tail light ships to your door absolutely free. That is how Auto Accessories Garage is the preferred name to buy Mercedes E500 tail lights.
More Popular E500 Accessories: Mercedes E500 Headlights.
We offer Mercedes-Benz E500 Tail Lights for the following years:
2013 Mercedes-Benz E500 Tail Lights
2012 Mercedes-Benz E500 Tail Lights
2011 Mercedes-Benz E500 Tail Lights
2010 Mercedes-Benz E500 Tail Lights
2006 Mercedes-Benz E500 Tail Lights
2005 Mercedes-Benz E500 Tail Lights
2004 Mercedes-Benz E500 Tail Lights
2003 Mercedes-Benz E500 Tail Lights
1995 Mercedes-Benz E500 Tail Lights
1994 Mercedes-Benz E500 Tail Lights
1993 Mercedes-Benz E500 Tail Lights
1992 Mercedes-Benz E500 Tail Lights
1991 Mercedes-Benz E500 Tail Lights
1990 Mercedes-Benz E500 Tail Lights
1989 Mercedes-Benz E500 Tail Lights
1988 Mercedes-Benz E500 Tail Lights
1987 Mercedes-Benz E500 Tail Lights
1986 Mercedes-Benz E500 Tail Lights