Mercedes E55 AMG Tail Lights
Take your Mercedes E55 AMG's exterior looks to new levels with aftermarket taillights from Auto Accessories Garage. Pick from various euro and led tail light types and achieve the style and performance you call for. They put in simply to your E55 Amg E55 AMG thanks to completely custom-made designs. For top-notch Mercedes E55 AMG halogen taillights, stick with Auto Accessories Garage.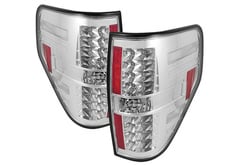 From $140.25
Free Shipping
Quick View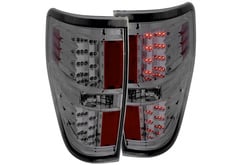 From $107.10
Free Shipping
Quick View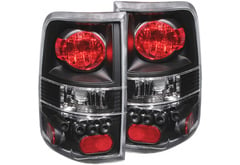 From $42.30
Free Shipping
Quick View
About Mercedes-Benz E55 AMG Tail Lights
If you purchase euro tail lights at AutoAccessoriesGarage.com you are bound to have a great shopping experience. Each and every Mercedes E55 AMG tail light you buy is backed with problem-solving support. We make a huge effort to hook you up with superior prices on E55 Amg E55 AMG tail lights, and they always come with completely free shipping. The best performing Mercedes E55 AMG tail lights brands, with a top-notch customer experience and trustworthy customer support - it must be Auto Accessories Garage
More Popular E55 AMG Accessories: Mercedes E55 AMG Headlights.
We offer Mercedes-Benz E55 AMG Tail Lights for the following years:
2011 Mercedes-Benz E55 AMG Tail Lights
2010 Mercedes-Benz E55 AMG Tail Lights
1995 Mercedes-Benz E55 AMG Tail Lights
1994 Mercedes-Benz E55 AMG Tail Lights
1993 Mercedes-Benz E55 AMG Tail Lights
1992 Mercedes-Benz E55 AMG Tail Lights
1991 Mercedes-Benz E55 AMG Tail Lights
1990 Mercedes-Benz E55 AMG Tail Lights
1989 Mercedes-Benz E55 AMG Tail Lights
1988 Mercedes-Benz E55 AMG Tail Lights
1987 Mercedes-Benz E55 AMG Tail Lights
1986 Mercedes-Benz E55 AMG Tail Lights
2006 Mercedes-Benz E55 Amg Tail Lights
2005 Mercedes-Benz E55 Amg Tail Lights
2004 Mercedes-Benz E55 Amg Tail Lights
2003 Mercedes-Benz E55 Amg Tail Lights
2002 Mercedes-Benz E55 Amg Tail Lights
2001 Mercedes-Benz E55 Amg Tail Lights