International Brake Rotors
Get rid of those factory-equipped parts and get increased decelerating capacity with International brake rotors. International performance brake rotors are built with many materials to satisfy your needs. Our International brake rotors are custom-engineered to your vehicle to guarantee a perfect fit. Go with AAG for superior International brake rotors at the best prices.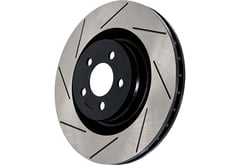 PowerSlot Slotted Rotors are among the original slotted brake rotors, and they continue to set the standard in quality. They're made from high-quality metals with a tough cadmium surface coating that lasts up to 60% longer than the competition's zinc coating. Their exclusive "Vac-U-Slot" design helps get rid of dust and hot gasses, providing superior braking with minimal chance of brake fade.
From $52.03
Free Shipping
Quick View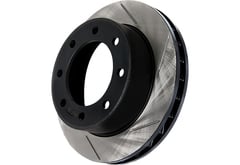 Power Slot Cryo Rotors go through a cryogenic process that freezes them down to -300 degrees Fahrenheit. This reduces residual stress in the rotor for superior resistance to warping. The rotors are also designed with exclusive Vac-U-Slot vents for dry and clean braking surfaces.
From $81.17
Free Shipping
Quick View