Mercedes E320 Tail Lights
Hooking up some Mercedes E320 taillights is the essential way to achieve great style. Your Mercedes E320 can let every driver know your location with our led and euro taillights. To ensure hassle-free wiring, a stock fit, and slick exterior looks, each E320 led aftermarket taillight is totally custom designed. Better yet, each and every Mercedes halogen taillight from AutoAccessoriesGarage.com comes backed with great prices and excellent support.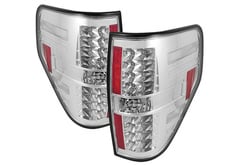 From $140.25
Free Shipping
Quick View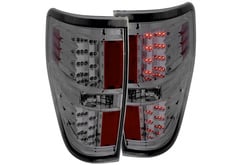 From $103.53
Free Shipping
Quick View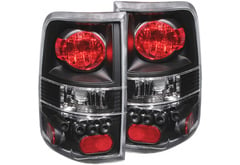 From $35.80
Free Shipping
Quick View
About Mercedes-Benz E320 Tail Lights
Your satisfaction is of the utmost importance at AutoAccessoriesGarage.com. Our Mercedes E320 led tail light product reviews and high resolution photos provide you with all the info you need. Additionally, our Mercedes E320 tail light prices are superior. There is no one better than AutoAccessoriesGarage.com for the best E320 tail lights at excellent prices.
More Popular E320 Accessories: Mercedes E320 Headlights.
We offer Mercedes-Benz E320 Tail Lights for the following years:
2010 Mercedes-Benz E320 Tail Lights
2006 Mercedes-Benz E320 Tail Lights
2005 Mercedes-Benz E320 Tail Lights
2004 Mercedes-Benz E320 Tail Lights
2003 Mercedes-Benz E320 Tail Lights
2002 Mercedes-Benz E320 Tail Lights
2001 Mercedes-Benz E320 Tail Lights
2000 Mercedes-Benz E320 Tail Lights
1999 Mercedes-Benz E320 Tail Lights
1998 Mercedes-Benz E320 Tail Lights
1997 Mercedes-Benz E320 Tail Lights
1996 Mercedes-Benz E320 Tail Lights
1995 Mercedes-Benz E320 Tail Lights
1994 Mercedes-Benz E320 Tail Lights
1993 Mercedes-Benz E320 Tail Lights
1992 Mercedes-Benz E320 Tail Lights
1991 Mercedes-Benz E320 Tail Lights
1990 Mercedes-Benz E320 Tail Lights