Mercedes Lowering Kits
Drop your Mercedes for a lower center of gravity thanks to a lowering kit from Auto Accessories Garage. Whether you need extra tire clearance or bolder looks, Mercedes lowering kits are tough enough for anything. To ensure excellent cornering, Mercedes lowering suspensions are specially engineered to hold on to or improve your stock performance. You can find every kind of Mercedes lowering kits with the best prices when you go with Auto Accessories Garage.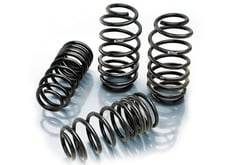 The Eibach Pro-Kit provides you with a tough lowered racing look and enhances your performance. This spring set drops your ride's center of gravity and improves your handling. Each Eibach Pro-Kit is custom-designed to your exact vehicle.
From $81.89
Free Shipping
Quick View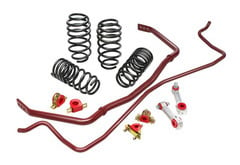 If you live for the thrill of taking tight, fast corners in your vehicle, the Eibach Pro-Plus Kit is for you. The Pro Plus Kit includes legendary Eibach Pro-Kit springs with matching Anti-Roll Kit Sway Bars. Experience improved handling, more precise turns, and a lower stance, at about 10% less than you'd pay for individual parts. More...
From $387.49
Free Shipping
Quick View