Undercover Tonneau Covers
Keep your cargo under wraps with the rugged protection of an Undercover Tonneau Cover. These rugged hard-top covers shelter your valuable gear from the elements, and keep thieves from nabbing your stuff. Our Under Cover Bed Covers are custom-made for a precision fit, and they're made to take a beating. Plus, we provide free shipping on your whole order, making the ordering process that much sweeter. Our 39 Undercover Tonneau Covers reviews have an average rating of 4.7 out of 5 stars.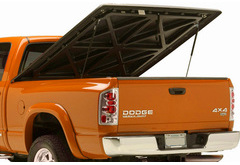 From $795.00
Free Shipping
Quick View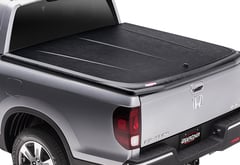 Priced at $795.00
Free Shipping
Quick View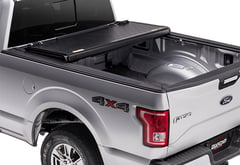 Priced at $821.00
Free Shipping
Quick View
Want to learn more? Read our:
About Undercover Tonneau Covers
They've been an industry standard for a number of years, and with good reason: Undercover Tonneau Covers are fantastic! Sturdy and durable, you can count on these covers to last for years and years. Protecting your equipment comes naturally to these covers, which in addition to keeping out thieves and the weather will improve your truck's aerodynamics for better fuel efficiency. A jack-of-all-trades for your truck, there is no reason you shouldn't pick one up.
Easy to install, these hard-top Undercover Tonneau Covers provide an impenetrable layer of protection for your truck bed. Two different styles of cover are available to suit your particular needs, and whichever one you choose won't destroy your bank account. Instead, you'll be outfitted with the sort of peace of mind you deserve, confident that your new Undercover Bed Cover is keeping everything safe and warm back there.
You know what you want in a tonneau cover - and at AutoAccessoriesGarage.com, so do we. We make sure you'll find a perfectly-fitting product and we'll make sure you know everything you need to know to make a smart purchase. Plus, with free shipping on every order, you simply can't go wrong. Don't let your gear sit vulnerable any longer - pick up an Undercover Tonneau Cover from AAG.
Customers browsing Undercover Tonneaus also looked at:
Undercover Tonneau Covers Reviews
Alicia W
from Medford, OR says:
I installed the cover myself, and if it weren't for my own incompetence, it probably would have only taken me an hour or less. The front brackets have a letter "P" or "D" on them. Didn't notice this until I had put the cover on to discover that I couldn't screw the cover to front brackets cause I had installed them backwards. Duh! Taking truck on it's first rainy road trip tonight and I am sure happy I have cover. Read more Undercover Tonneau Cover customer reviews.
Mark W
from Pittsburgh, PA wrote:
Delivery was quick, install a snap by myself. Will order again, great service & delivery.
SS
from Riverside, CA said:
Very nice cover. Actually have one for each of my trucks (2011 f250, 2000 f150). Completely waterproof and protects everything in there.