Undercover Tonneau Covers
Keep your cargo under wraps with the rugged protection of an Undercover Tonneau Cover. These rugged hard-top covers shelter your valuable gear from the elements, and keep thieves from nabbing your stuff. Our Under Cover Bed Covers are custom-made for a precision fit, and they're made to take a beating. Plus, we provide free shipping on your whole order, making the ordering process that much sweeter. Our 38 Undercover Tonneau Covers reviews have an average rating of 4.7 out of 5 stars.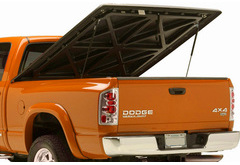 From $795.00
Free Shipping
Quick View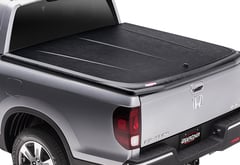 Priced at $795.00
Free Shipping
Quick View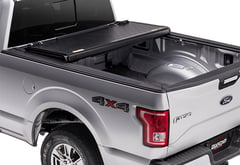 Priced at $784.00
Free Shipping
Quick View
Want to learn more? Read our:
About Undercover Tonneau Covers
They've been an industry standard for a number of years, and with good reason: Undercover Tonneau Covers are fantastic! Sturdy and durable, you can count on these covers to last for years and years. Protecting your equipment comes naturally to these covers, which in addition to keeping out thieves and the weather will improve your truck's aerodynamics for better fuel efficiency. A jack-of-all-trades for your truck, there is no reason you shouldn't pick one up.
Easy to install, these hard-top Undercover Tonneau Covers provide an impenetrable layer of protection for your truck bed. Two different styles of cover are available to suit your particular needs, and whichever one you choose won't destroy your bank account. Instead, you'll be outfitted with the sort of peace of mind you deserve, confident that your new Undercover Bed Cover is keeping everything safe and warm back there.
You know what you want in a tonneau cover - and at AutoAccessoriesGarage.com, so do we. We make sure you'll find a perfectly-fitting product and we'll make sure you know everything you need to know to make a smart purchase. Plus, with free shipping on every order, you simply can't go wrong. Don't let your gear sit vulnerable any longer - pick up an Undercover Tonneau Cover from AAG.
Undercover Tonneau Covers Reviews
SS
from Riverside, CA said:
Very nice cover. Actually have one for each of my trucks (2011 f250, 2000 f150). Completely waterproof and protects everything in there. Read more Undercover Tonneau Cover customer reviews.
WildBilz
from Jacksonville, FL wrote:
I had seen the Tonneau at the local Truck Custom Shop, so I knew what I was getting. And it is everything I expected. With free shipping the cost was almost $150 cheaper that the Truck shop and almost as fast with the delivery. The only down side I saw was with the free tailgate seal, the tracking was confusing but it soon showed on its own with no problems. An Outstanding experience in all, it looks great on my 2012 Colorado Crew. Read more Undercover Tonneau Cover customer reviews.
Ed
from Lafayette, CO wrote:
The installation for a Nissan Frontier is more difficult than than for other trucks which you only find out after you call the company. Finally, took my cover to the local dealer and it even took them 30 plus minutes to install it. Read more Undercover Tonneau Cover customer reviews.