With a quality set of truck bed rails your truck will look sweet while also enhancing your cargo-carrying flexibility. Available in a variety of finishes and designs, our bed rails add a nice little touch of style to your bed. They're also crafted from tough materials and built for a high weight capacity, making them excellent tie-down points and supports. Let's take a look at the pickup bed rail installation process so you can properly secure your rails for years of great looks and convenience.
Installing Pickup Truck Bed Rails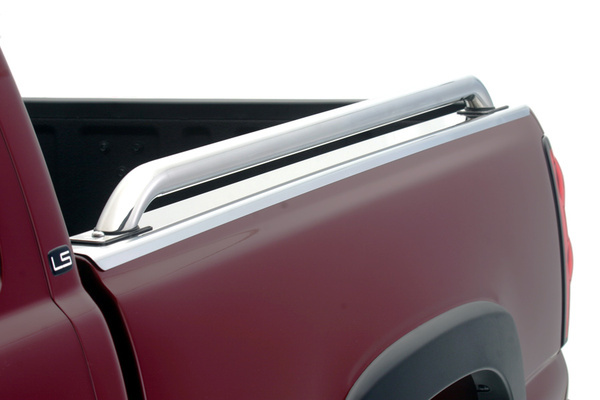 Whether you've got a set of Go Rhino Truck Bed Rails or Nasta Stainless Bed Rails, the installation process is usually very similar. Be sure to consult the instructions included with your particular bed rails to ensure you're not missing any important details. In general, though, installing pickup bed rails goes as follows:
Inspect your shipment and make sure you have all the pieces, bolts, and hardware that are supposed to be included with your rails.
Hold the rails up to the sides of your truck bed to make sure they are the proper length.
If your truck has stake pocket holes, set the bases of the rail over/into the holes.
If your truck does not have stake pockets, mark and drill mounting holes where the rails should be mounted.
From the under side, bolt the rails to the bed using the included bolts and washers.
Find The Best Bed Rails For Your Truck
At AutoAccessoriesGarage.com, we want you to find the best truck bed rails for your particular vehicle, style tastes, and cargo-managing needs. Just enter the make, model, and year of your truck into our vehicle selector and we'll make sure to only serve up custom-made rails that will fit perfectly. And if you have any other questions about our truck bed rails, check out our bed rail reviews or give us a call at 800-663-1570 and we'd be happy to help.