Work Truck Accessories
Whether you're a contractor, a tradesman, or a small business owner you know that your work truck or van is the lifeblood of your living. When you roll up on the job site, you need to know you have the tools you need in tow, and the cargo and supplies on the ready. What does that mean for your work van or truck? Additional storage for all the necessities, racks for ladders and lumber, organized toolboxes and more. Take a look at all of our name brand work truck and van accessories below, and read our list of the Top 10 Best Work Truck and Van Accessories!
Read
Your work truck or van is your mobile office, your work station, your home base – you need to know it's ready to work as hard as you do. Truck bed protections like headache racks and bed liners can help protect your truck and protect your cargo. Additional tools like winches and ladder racks can bring your truck or work van's performance to the next level. At Auto Accessories Garage, our product experts are in every day to offer their tips and suggestions and to help you get the most out of your work truck.
There is no shortage of options for taking your work truck to the next level. In fact, most of the work truck and work van drivers we talk to have trouble deciding where to start! Luckily, the team at Auto Accessories Garage is more than happy to make some expert suggestions. We have years of industry experience behind us, a deep understanding of differences in manufacturing techniques, and countless first-hand customer reviews. With all of this knowledge available, we're happy to present the Top 10 Best Work Truck and Van Accessories.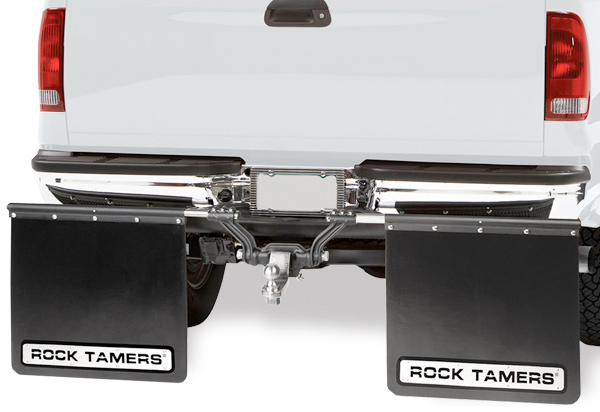 Your work truck or work van represents not just you, but your company. The last thing you want is to crack an unsuspecting commuter's windshield after driving over a rock. Additionally, keeping your vehicle clean and professional is a must, which is why Rock Tamers Mud Flaps are essential.
The rock tamers are nice looking and easy to install. Makes the truck look good also. Most important is the protection that is provided to keep the rocks off the horse trailer, camper and utility trailer.



Read More Rock Tamer Mud Flap Reviews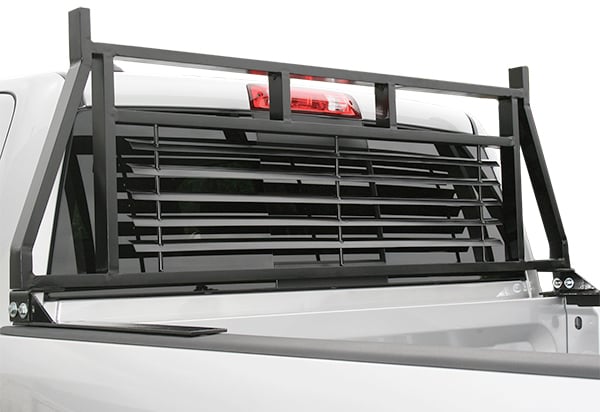 Keeping your work truck's cab window protected and your cargo tied-down securely is easy to do with an Aries Headache Rack. This solid accessory built from heavy-duty carbon steel and finished in a high-gloss black powder coat finish. Best of all, it's compatible with any truck bed toolbox!
This rack is remarkable. It is stylish, yet durable. I like the fact that safety was another factor in ordering this rack. I do not have to worry about cargo flying through the rear window. This rack is worth every penny.



Read More Aries Headache Rack Reviews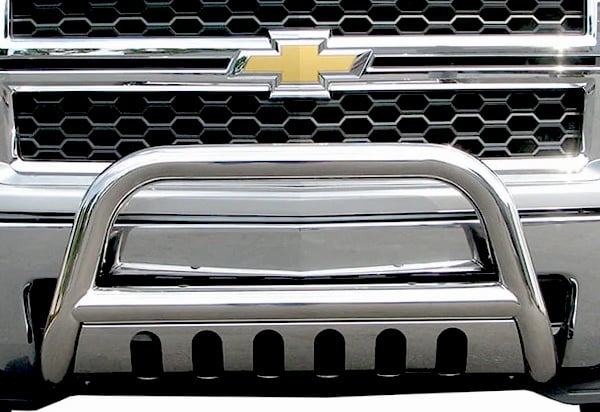 Protecting your front end and elevating the overall rugged style of your work truck is as easy as a Trident Maverick Bull Bar. This steel front end protector is available in a polished stainless steel finish or in a rust-resistant black powder coat, so it's easy to match any of your existing accessories.
Awesome product! It looks great and was super easy to install. I would recommend this product to anyone. Only took 2 days since the day I ordered. It to be on my doorstep.



Read More Trident Maverick Bull Bar Reviews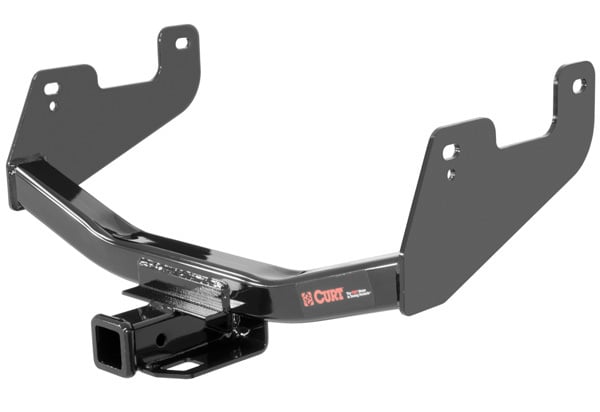 Whether you want to tow or install any number of hitch related accessories to your work van or truck, a Curt Receiver Hitch is the first step to doing it right. A precision robotic welding process is employed to ensure this hitch is strong and fits your frame exactly right. A black powder coat fights rust for the long haul.
Best choice, I placed the order on Sunday and received it on Monday. The installation steps were easy to follow. The quality of the product is extremely good. I would recommend this to others. The hitch they sell at the dealers cost over $450 and that did not include installation charges.



Read More Curt Receiver Hitch Reviews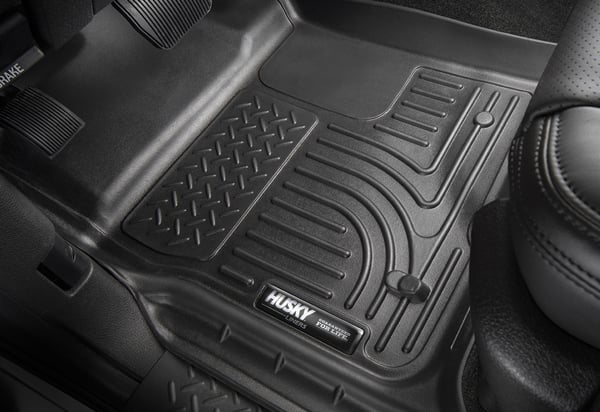 Work vehicles and work boots go hand-in-hand. Work boots and mud do the same. Protect the interior of your commercial vehicle with a set of custom-made Husky Liners WeatherBeater Floor Liners. These mats feature deep walls to help contain any mess you track in or spill inside.
So far these floormats have been great. As advertised, they fit very well into the car and the mats are deep enough to trap any liquid that might spill. They have good traction so they are not slippery. They stay put. So far, we really like them!!



Read More Husky Liners WeatherBeater Floor Liners Reviews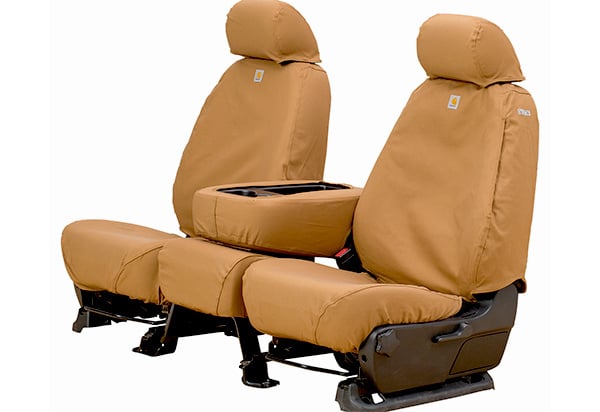 If you want your work vehicle to be rugged inside and out, consider Carhartt Duck Weave Seat Covers. Like anything baring the Carhartt name, these seat covers are designed with workers in mind and they understand the demands of a hard worker. Best of all, they come custom-made to fit your rig exactly.
The quality of the fit and material exceeded my expectations. They fit like a glove and the material and construction are superior. They exemplify what "Made In America" should be.



Read More Carhartt Duck Weave Seat Covers Reviews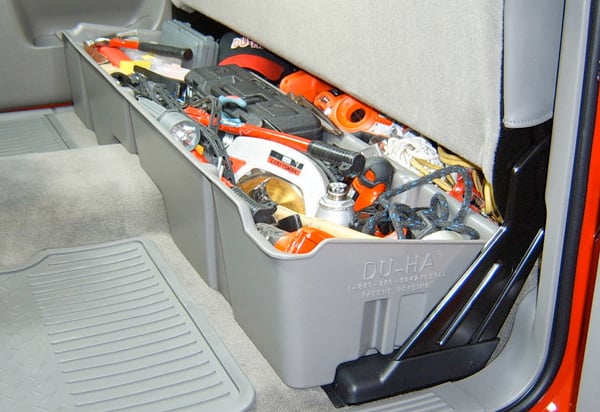 Organization is a must for your commercial truck or van, but as big as your rig is, you're always running out of space. That's where the Du-Ha Storage Case comes in. This virtually indestructible polyethylene tub is designed to stow out of the way underneath your back seat to cut down on messes and maximize space.
bought the Du-Ha under seat storage case from Auto Accessories Garage.com. I received it and was pleased with the fast service. It was easy to install and stores all those little items that roll around on the back seat floor on an extra cab pickup. I was pleased with the price and service.



Read More Du-Ha Storage Case Reviews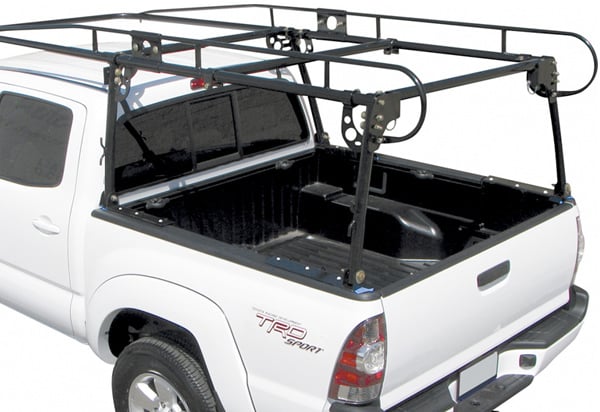 Taking ladders, lumber, and oversized cargo to the job site couldn't be easier than with a ProMaxx Contractor Rack. This sturdy truck rack is a must-have for when lengthy cargo doesn't fit flush in your truck bed. It also serves as a secure tie-down point for your other cargo hauling needs.
Very happy with the ease of installation. I did most of it by myself but I had a friend around to help with a couple of awkward maneuvers. Now installed, it looks and feels very secure.



Read More ProMaxx Contractor Rack Reviews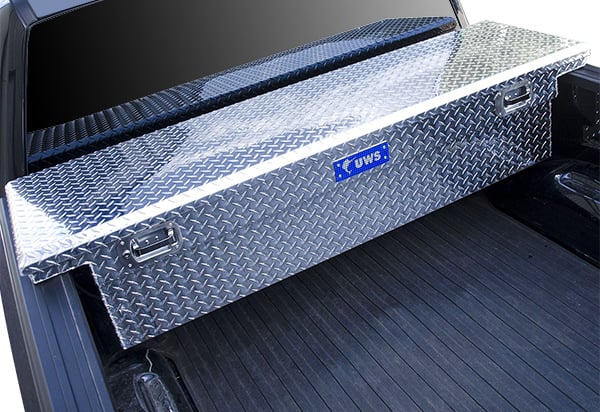 There's no better way to maximize the storage potential of your truck bed than with the UWS Low Profile Crossover Tool Box. This American-made toolbox is built from sturdy aluminum and features a foamed lit to provide safety, security, and a rigid structure. Perfect for any full or midsized truck.
By far the best tool box for the money I could find. Was simple to install and better than what my friends who payed much more have.



Read More UWS Low Profile Crossover Tool Box Reviews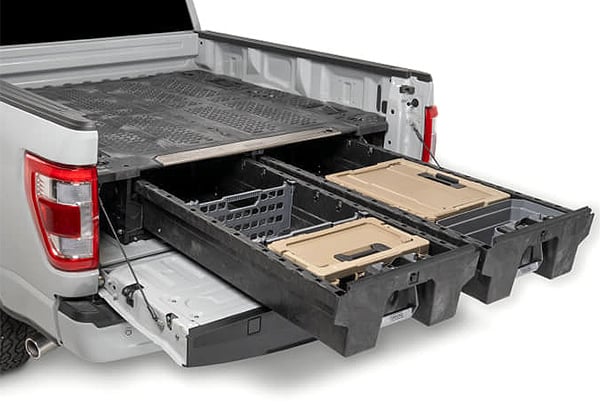 When it comes to storage an organization, nothing comes close to the DECKED Truck Bed Storage System. This truck maximizing system offers two drawers, both of which hold 200 lbs., and the deck on top can support up to 2,000 lbs. This system is lockable, weatherproof, and easy to install.
This is perfect for my truck which I use for a business that I own. I have all my gear, tools, and supplies easily accessible and secure at all times.



Read More DECKED Truck Bed Storage System Reviews