SnowSport Plows
Winter can be a real jerk sometimes. The next time it bares its fangs, though, you'll be ready with a SnowSport Plow. Multiple designs are available so you can use yours in exactly the way you'd prefer. For your all-terrain or your truck, going forwards or back, there's a durable tool for clearing snow with your name all over it. There's no longer any need to settle for something that you're not sold on. These babies make the choice yours, whatever you decide.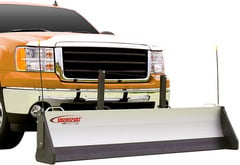 From $1,799.00
Free Shipping
Quick View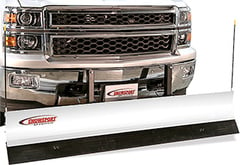 From $1,399.00
Free Shipping
Quick View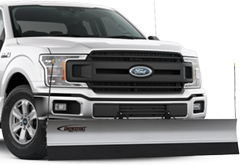 From $1,299.00
Free Shipping
Quick View
About SnowSport Winter Accessories
No matter what the weatherman says, the paths house and business will be fine once you hook up a SnowSport Plow. These tough-as-nails plows take care of ice and snow to make sure you can come and go with ease. Once you get it installed on the front or back of your truck or SUV, or even the front of your ATV, all that's left to think about is what kind of wicked cool crop circles you can make in the snow. Everything else will take care of itself.
It's never been simpler to get the right SnowSport Plow for your needs than it is at AutoAccessoriesGarage.com. Tell us what kind of vehicle you drive and we'll show you all the SnowSport Snowplows we have for it. If there are any special needs or further questions that you have, our dedicated Customer Service team is ready to help. Better yet, AAG ships everything to you for FREE!
SnowSport Winter Accessories Reviews
Sherry H
from Klamath Falls, OR wrote:
I love the Snowsport HD Plow! First let me say the order process, tracking and delivery were amazing. I used the live chat to get my questions answered and the packages arrived right on time. For my order, the plow arrived in three fedex ground boxes, and the hitch came direct in it's own box a day earlier. I'm a 90lb female and though some parts took me longer, I followed the instructions and the many youtube videos to help assemble it. In the end, it all came together perfectly and I finished it just in time for the snow storm. I plowed 6 to 10 inches of fresh snow and several times since then. Highly recommended for the company and their customer service and Snowsport for a great product! Read more SnowSport HD Snow Plow customer reviews.
Danelle
from Mifflintown, PA says:
It was very easy to install. All the drill holes were marked. Just needed drilled. Wasnt difficult as a 1 person job. This plow doesn't push if it's only an inch or so. It needs a heavier snow. Just skims and bounces over.
Andrew L
from SANTA FE, NM wrote:
OMG! This plow is freaking fantastic! 4 hours to remove my brush guard yoke from the frame and install the 2" plow yoke (including a broken DeWalt 1/2" drill that had to be ground out with a Dremel grinder bit). 3 hours to assemble the plow and mount it between storms. Plowed the new 6" and the old 8" in one swipe without gouging the gravel off my 1000' driveway. Love it!
Lee I
from Basalt, CO says:
OK, I have been waiting to review the SnowSport HD Snow Plow for my 2012 Toyota Tundra until we have had some good snow storms (seven), between 3 and 12 inches, and I have to say I am pleased with the performance of this plow. This is a well engineered system that helps me clear my 200 ft driveway with ease, even though my gravel driveway is quite uneven. Installation was straight ahead with the 2" receiver bracket from Curt fitting perfectly on the front of the truck. I did have a friend help as some parts are heavy and I would recommend an extra pair of hands for the assembly process which took us a casual two hours. Loading the bracket and plow on the truck takes a little practice but is easier than I thought it would be and takes only a few minutes to set up. Overall this is a great plow system that loses the weight and expense of hydraulic and electric motor systems and can get the job done with minimal wear and tear on your truck. (A friend of mine who is a pilot said he sees these type of rubber bottom edge plows used on runways now, as they don't damage the concrete surface.) If you have a smaller truck or small plowing needs this would be a great system for you. Best of Luck, Lee from the Colorado Rockies
James W
from Macon, MO wrote:
I use the SnowSport HD snow plow on my Jeep Wrangler Unlimited. It does everything the manufacturer claims. I love the ease of operation, the easy attaching and removing, and being able to use the standard headlights and fog lights on my Jeep. I've had many people ask about it and gotten even more stares from the guys in the "big" trucks with plows, as I'm clearing the parking lot of our medical building.
Michael L
from Quarryville, PA says:
I was totally impressed on how quick I received this plow. The plow went together very easily with great instructions. Much heavier than I expected, which is good. I highly reccomend the SnowSport plow.