Overlanding & Car Camping Gear & Accessories
The open road can take you many places. But if you really want to see the scenic route, you need to leave the pavement behind. At least that's the attitude of overlanders and offroaders, the fearless campers and recreationists who look at roads more like suggestions than limitations. Whether it's your first excursion or your fiftieth, you know the only real limitations are what your vehicle can do. That's why at Auto Accessories Garage we stay stocked with all the accessories and performance parts to make your ride as safe and stylish as it can be. See all of our top-selling overlanding categories below or take a look at our list of the Top 10 Best Overlanding Accessories.
Read
Whether you need a powerful winch to pull yourself out of tight spots, or a truck bed tent to make the most of your home-away-from-home, we've got it here at Auto Accessories Garage. Our product specialists are in every day to help you find everything from blazing off-road lights for the darkest of nights to compact refrigerators for the hottest of days. Give us a call or chat for tips, tricks, and recommendations to make your next overland expedition unforgettable.
There are tons of great overlanding accessories out there. So much that it might be hard to decide what you want to try out first! That's why we here at Auto Accessories Garage want to make a few suggestions. After years of working closely with manufacturers, talking with our customers about their experiences, and of course embarking on some campouts of our own, we've put together a list of what we consider the Top 10 Best Overlanding Accessories.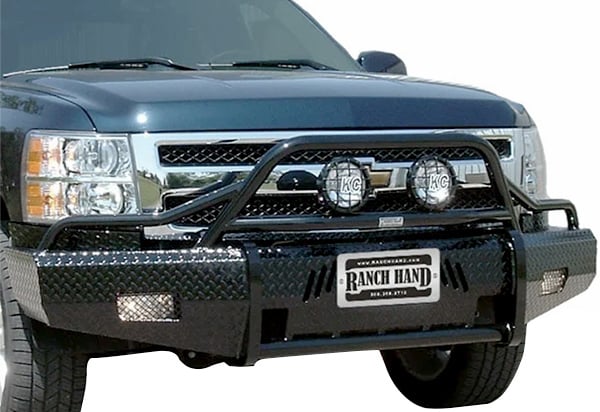 The front-end protection you'll gain with a Ranch Hand Summit Front Bumper is matched only by its rugged, off-road looks. This diamond-treaded steel bumper features a built-in bull bar and a pre-drilled light bar making it one of the top aftermarket bumpers for overlanders.
The Ranch Hand Summit exceeded my expectations. As with any aftermarket accessory, I had to overcome installation obstacles but the bumper was fabricated properly and it looks great.



Read More Ranch Hand Summit Front Bumper Reviews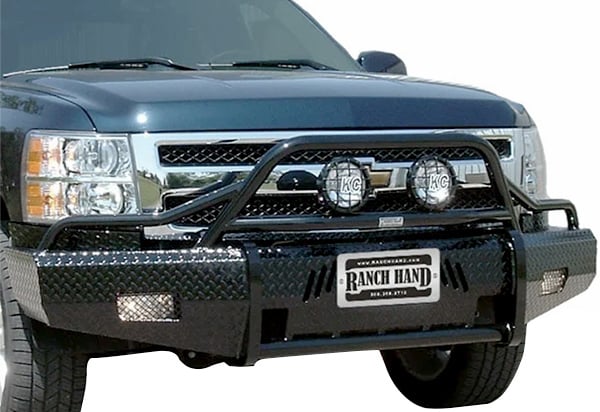 We hear from a lot of customers that think tents that connect to your vehicle are just for truck owners. Not so! If you take your SUV out onto the trails, you too can make the most of your cargo space with the Sportz Minivan & SUV Tent. This comfortable tent sleeps four or five people and is a snap to set up!
Setup of the tent wasn't too hard, and it's quite a bit larger than we thought it would be. I haven't taken it out camping yet but did set it up in the driveway and everything for a dry run.



Read More Sportz SUV Tent Reviews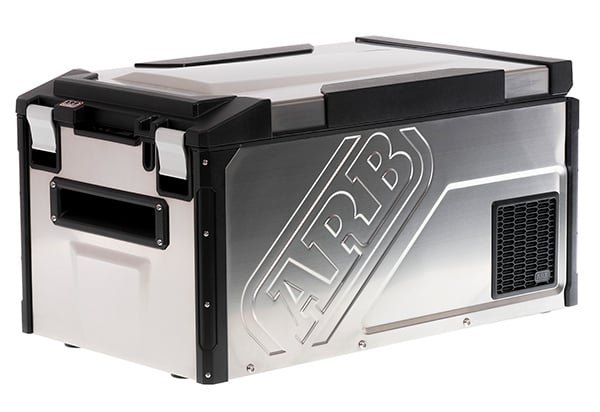 Keeping your food and drinks cold is essential for a successful campout. And if you think you might be hitting a few bumps along the way, an ice chest can be a disaster. Keep your lunch ice cold the easy way with an ARB Fridge Freezer. Multiple sizes are available and this fridge draws less power than a single headlight.
Can't believe I waited so long to get one. No more soggy food and condensatoin. AAG was great to work with.
Read More ARB Elements Weatherproof Fridge / Freezer Reviews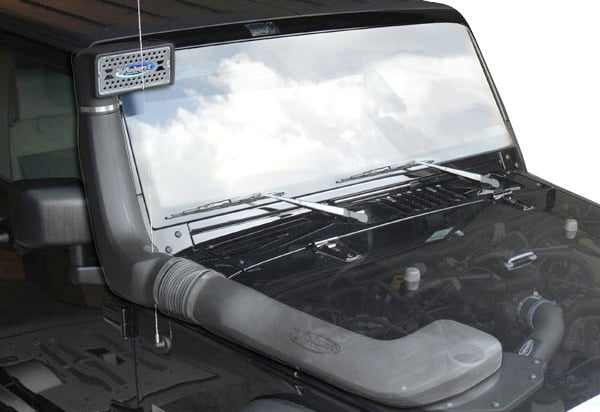 Your rig is powerful enough to drive through water, but a little water in the intake can prove devastating. Take your air from up top with a Volant Periscoop Snorkel and forge ahead! This polyethylene performance piece is designed to take on the rigors of the road and includes a polished aluminum grated cover.
Perfect! I like to be no holds barred with my Jeep so this snorkel just opened up a world of opporunties. My only tip: make sure you know how deep the water is. Even a snorkel can only do so much!



Read More Volant Periscoop Reviews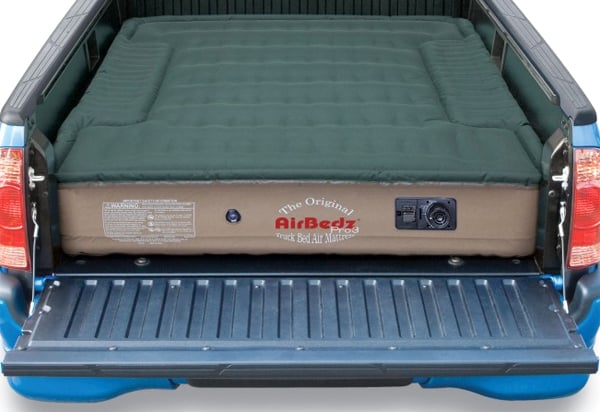 If you want to maximize comfort while sleeping in your truck bed, you want the AirBedz Pro 3 Truck Bed Air Mattress. A built-in DC air pump makes blowing up and deflating as easy as can be. Thanks to AirBedz' innovative air spring system, your weight will be evenly distributed for a great night's sleep.
Very pleased. Good fit, makes use of the wheel well space and the pump works surprisingly well.



Read More AirBedz Pro 3 Truck Bed Air Mattress Reviews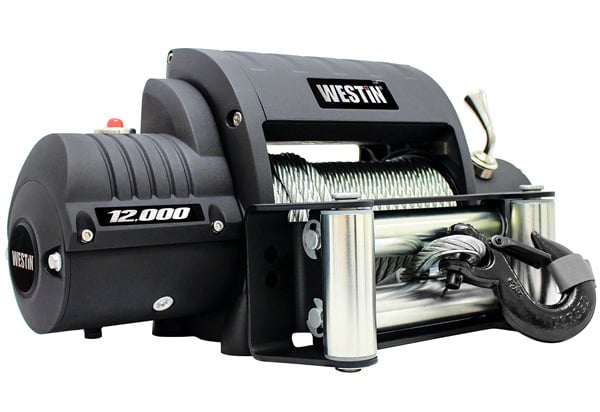 No off-road or overland ride is complete without a powerful winch. Whether you'll be getting yourself out of tight spots or helping out a friend in need, the Westin Off-Road Winch will help you do it right. Four available models will allow you to pull as much as 12,500 lbs. with the 6.6 HP 12V Series wound motor.
Getting the most out of my truck is essntial and this Westin winch is really something else. I wouldn't reccomend driving off-road without either a winch, or a buddy with a winch.



Read More Westin Off-Road Winch Reviews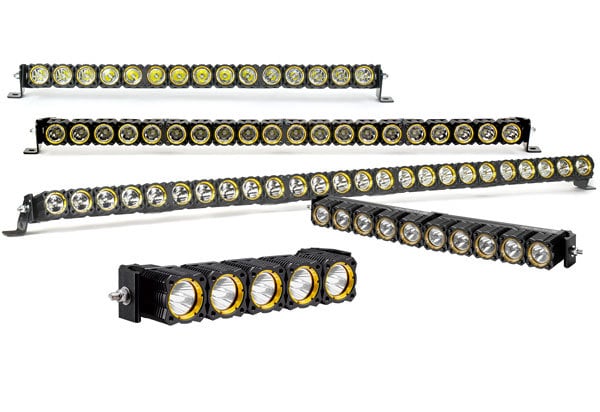 Lighting up the night is simple with the KC Hilites Flex LED Light Bar. This modular system allows you to set up your own lighting design, and each powerful LED packs a serious punch. These IP68 rated lights are housed in die-cast aluminum and backed by KC's precision reflector highlights.
As a contracter, getting the most out of my truck is essential and the Lund bed extender is one of the toughest and most comprehensive truck upgrades I've ever found.



Read More KC Hilites Flex LED Light Bar Reviews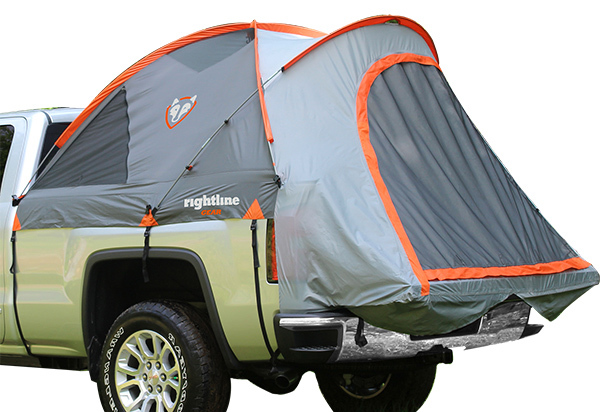 With a rounded rectangle shape, the AMP Research Bed X-Tender HD Max is great for maximizing every inch of available space when the tailgate is down. Also constructed in a lightweight Aluminum, this extender is easy to install and remove when not needed, and it comes in your choice of a Black or Grey finish.
Off-road lights really just make a truck look like an off-road truck. Functional? Yes. Absolutely. Make my truck look cooler even in the daylight? Double check.



Read More Rightline Gear Truck Tent Reviews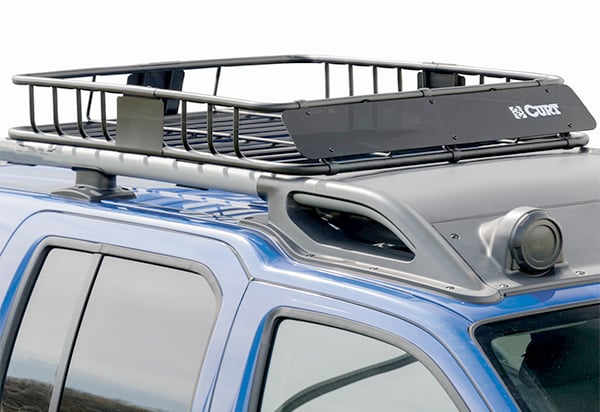 Packing gear is essential for any campout, which is why finding extra storage space with a Curt Roof Rack is always a great move. This double powder-coated rack installs easily on most roof rails and offers ample tie-down locations for all the essentials. An extension piece is also available for even more gear.
By far the best roof rack for the money I could find. Took me longer to install because I incorporated it into my Thule rack system and I had to make a custom bracket. As good as anything I've bought for 4 times the price.



Read More Curt Roof Rack Reviews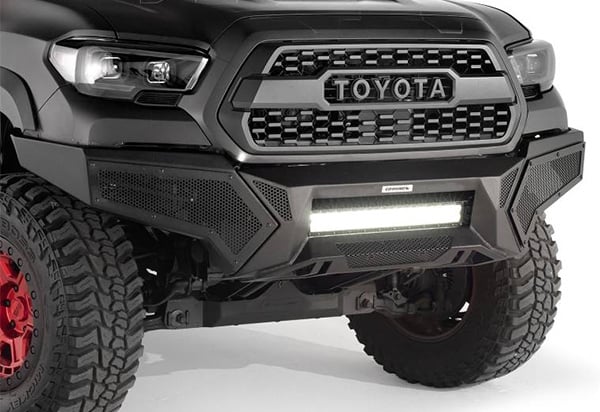 Bring out the big guns with a Go Rhino Element Front Bumper. This bad boy's got it all: a preinstalled Power Bar, a spot for an LED light bar, and Steel mounting brackets. The all-steel frame is a quarter-inch thick and built as one piece for maximum durability. Plus, this bumper was designed for an easy installation.
Very tough. I'm very happy with it. Installation wasn't bad and now I can take on anything in the road or off it.



Read More Go Rhino Element Front Bumper Reviews