Roadtrip Accessories
There's really nothing better than the Great American Road Trip! Loading up the car and heading out of town is one of the greatest feelings in the world, and at Auto Accessories Garage we have everything you need to make your next car camping trip unforgettable. Whether you want to pack extra gear with a rooftop cargo carrier or procure an air mattress for your truck bed camping excursion, we've got it all here! Take a peek at all of our top-selling road trip accessory categories, and don't miss our take on the Top 10 Best Road Trip Accessories!
Read
When it comes to a road trip, the getting there can be just as fun as the destination itself (if not more.) Our goal is to make sure your next automotive adventure is the best it can be. Everything from storage solutions and bike racks to mini-fridges and dog beds are just a few clicks away. Plus our product specialists are available by phone or live chat every day to offer tips, share secrets of the road, and act as your personal road trip advisor.
Don't embark on your next road trip unprepared! Make sure your car, truck, or SUV has what it takes to perform its best and get you to and from your destination safely and comfortably. But with so many great road trip accessories out there, how do you know where to begin? Let your friends at Auto Accessories Garage help you out! We put our industry know-how and customer reviews to the test to create our list of the Top 10 Road Trip Accessories!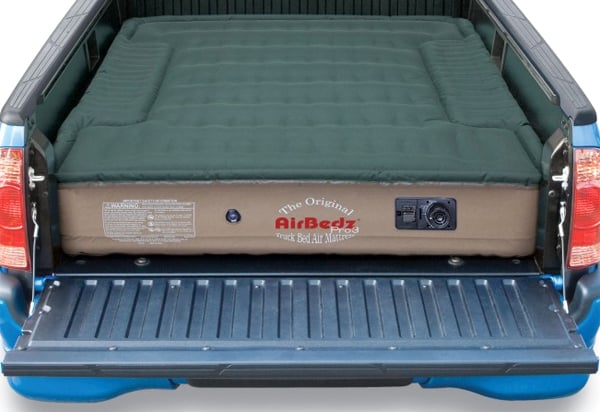 Sleeping out under the stars is great, but it's even greater with an AirBedz Pro 3 Truck Bed Air Mattress. So if you have a truck, this mattress will incorporate your wheel wells to fit your truck bed perfectly. Traveling without the pickup? Bring the inserts along to make a perfect bed in any environment.
They said set-up was easy but I still couldn't believe HOW easy! Best night's sleep I ever got while camping, and I have been camping many, many times.



Read More AirBedz Pro-3 Truck Bed Air Mattress Reviews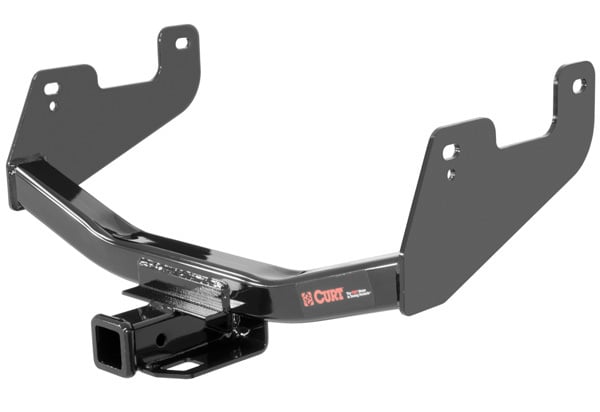 One of the first accessories you need to consider to bring more road trip potential to your ride is a Curt Receiver Hitch. This heavy-duty steel hitch fits right into place in your back end and will allow you to tow all kinds of bike racks, trailers and more. Plus, Curt backs this component with a Lifetime Warranty!
The whole experience was great! My Curt Hitch was ordered from Auto Accessories Garage, delivered to my doorstep, and installed the next day. Install took less than half an hour. Thank you.



Read More Curt Receiver Hitch Reviews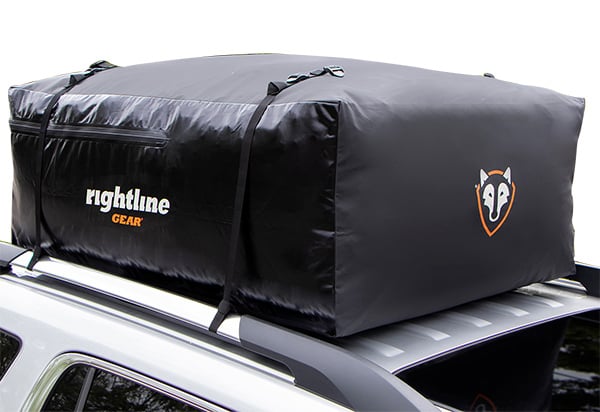 Keeping your cargo packed and safe from weather is simple with the Rightline Gear Sport 3 Car Top Carrier. This spacious storage solution is build from a durable PVC backed, water-resistant polyester. Car clips make it easy to install this cargo bag with or without an existing roof rack on your ride.
This is the largest rooftop storage I can find and it seems very well-made. I appreciated the heavy-duty materials and informative instructions.



Read More Rightline Gear Sport 3 Car Top Carrier Reviews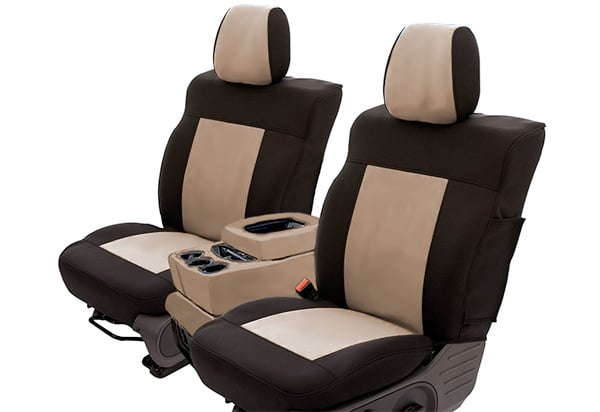 A road trip can put a lot of stress on your OE upholstery. In general, your seats will see an uptick in wear and tear but also in spilled food and drink. Luckily, American-made Neosupreme Seat Covers from Northern Frontier can keep your car looking great from departure to return. Headrest and console covers are also included.
These were purchased for our company vehicle to transport juveniles who are working on community service and restitution. They fit correctly, easy to install, and look like they are the material and quality we are looking for with as much use at the seats/seat covers are going to get.



Read More Northern Frontier Neosupreme Seat Covers Reviews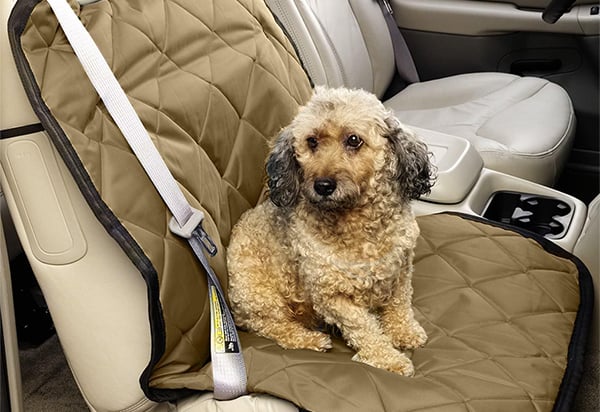 Nobody will enjoy your road trip as much as your dog, but bringing a dog along for the ride requires an ounce of prevention. Make sure your seats are protected and your pooch is comfortable with the Covercraft Pet Pad. This padded and comfortable cover protects your seat from scratches and messes.
It's fantastic! My golden retriever Charlie knows when I get it out it means he's going on a trip!



Read More Covercraft Pet Pad Reviews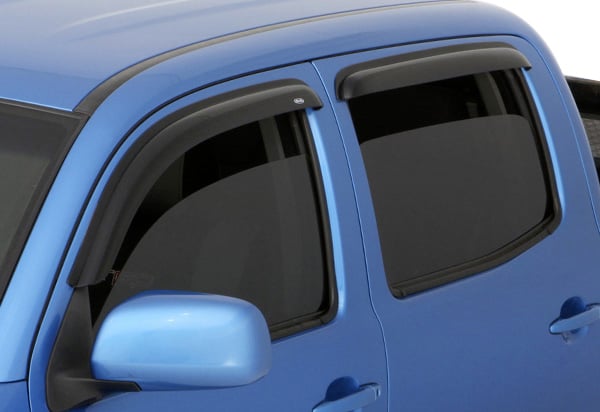 Keeping the fresh air flowing on the ride is essential for enjoying the trip, and even for squelching car-sickness. With AutoVentshade Ventvisor Window Deflectors you can let the fresh air flow without brutal gusts of wind, and you can even smell the fresh air as the rain falls down!
I really like the ease of installation of these window vent visors. I've had those ones that stick within the channel, but they don't always fit right and the window don't go up all the way and the motor sticks. These tape-on visors are perfect and easy to install.



Read More AutoVentshade Ventvisor Window Deflectors Reviews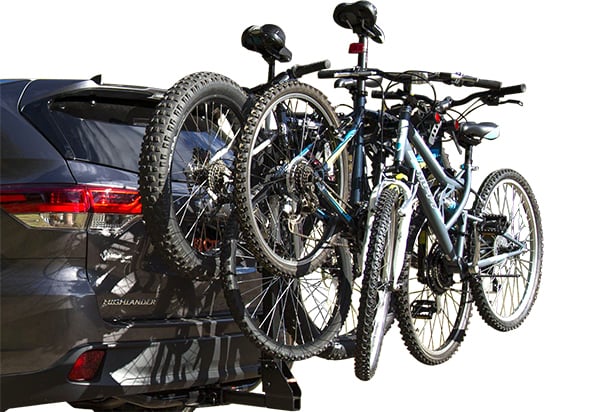 Taking the bicycles along for the road trip is as easy as can be when you have a Curt Premium Bike Rack installed. Holding as many as five bikes, this rack will allow you to bring along bicycles for the entire family. Plus, the entire system is finished in a black powder coat to protect from rust and corrosion.
Perfect and well-made! Really holds the bikes securely without scratching the car or the bikes!



Read More Curt Premium Bike Rack Reviews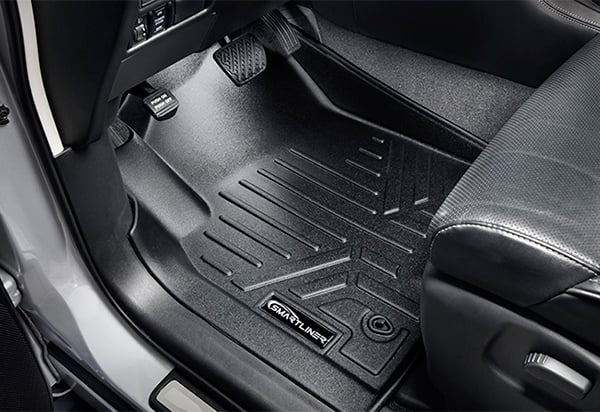 No matter where your next road trip takes you, you can ensure that your carpet stays in great shape with form-fitting Maxliner MaxFloormats. Available in Tan, Gray, Cocoa, or Black, you're sure to find a set of Maxliners that will compliment your vehicle interior's existing style or OE flooring.
Gorgeous. Looks better than the carpet & matches the carperting perfectly. I'm part of a carpool & now I don't have to worry about my passengers spilling anything, or getting dirt & grime on my carpets.



Read More Maxliner MaxFloormats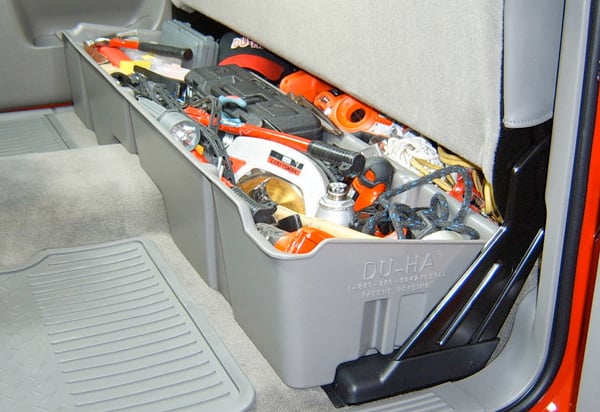 The universal truth of any road trip is that there's never enough space, especially if you're piling the whole family into the cab of your pickup truck. But with the Du-Ha Storage Case you can maximize the space under your back seat and organize it while you're at it! This system is backed by a Lifetime Warranty.
Fits perfect under my 2012 Chev Silverado. Color matches tan carpet and seats close enough for me. Easy to install. Good quality on the dividers.



Read More Du-Ha Storage Case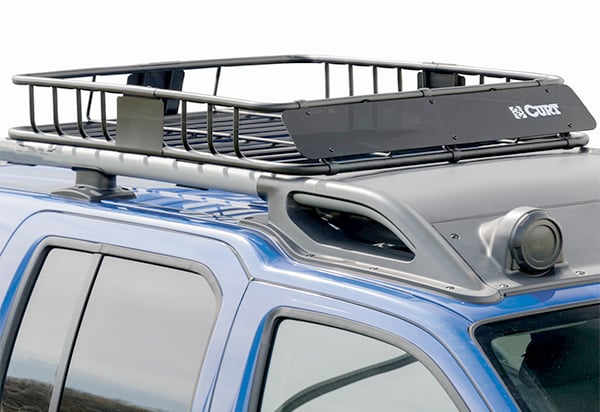 Nothing will make you the King of the Road on your next road trip like the Curt Roof Rack Basket. This extendable rack installs easily on virtually any roof rails and vastly expands your cargo capabilities. No cutting or modifications are required to stow your cargo on the rooftop with this durable basket.
I had read reviews about this product saying the buyers had ordered the extender as soon as their roof racks arrived so just ordered mine all together. On my 1997 jeep grand cherokee it looks great, install is a breeze and you get a much more solid unit than you would be willing to accept for such a low price.



Read More Curt Roof Rack Reviews