Fan Zone
Being a fan is a full-time job! Your favorite team is always on your mind, and letting friends know where you stand is always a top priority. Show the world where your allegiances lie with high-quality, custom-made, sports-branded accessories. At Auto Accessories Garage we carry officially-licensed seat covers, floor mats, and more from the MLB, NFL, NBA, NHL, and even the NCAA. It's never been easier to rep your favorite college or professional sports team while your drive! So take a look at what we have to offer and don't forget our Top 10 Best Accessories for Sports Fans!
Read
We want you to look good when you pull up to the tailgate. That means putting your favorite basketball, football, hockey, or baseball team's logo proudly on display. With the help of AAG, you can easily put an officially licensed logo on your floor mats, on your cargo liner, on your seat covers, or even on a comfortable and portable area rug! We're also well-stocked in other items to help out at your next tailgate. Durable pull-out awnings will help keep you cool, and portable mini-fridges will help keep your drinks cool!
Being a sports fan isn't something that can be turned on and off – it's a lifestyle. Whether your game of choice is football, basketball, baseball, or hockey, we've got everything you need right here. Need some help making the right selection? That's what Auto Accessories Garage is here for! We've seen all the top selling products up close, and for years we've listened to customers about their experiences with them. That's why we feel particularly qualified to bring you the Top 10 Best Accessories for Sports Fans!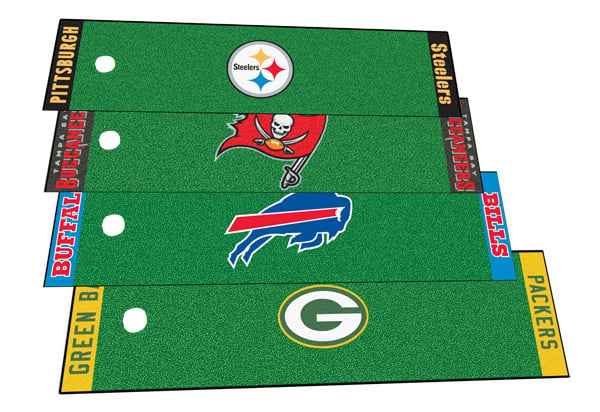 Your camp will be the tailgate destination when you have an NFL Putting Green Mat set up. Perfect for the tailgate, office, or garage, this durable product from Fanmats is available in your choice of any professional NFL team. And measuring in at 6' by 1.5', it will give you plenty of room to practice your short game.
This was a father's day gift from the kids and what can I say? I love it. They figured I could do better than the overturned coffee cup, and I could!

Read More Fanmats NFL Putting Green Mat Reviews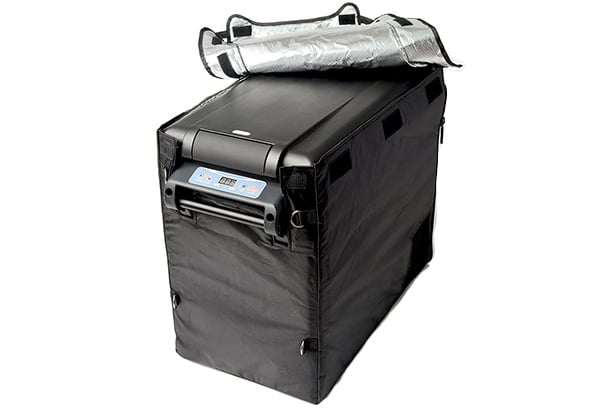 With a Smittybilt Arctic Fridge Freezer in tow, you never have to worry about stopping for ice on the way to the game. Now you can keep your drinks cool safely even on the rockiest of roads! This fridge is built for use in a vehicle and built tough enough to last well into overtime and beyond!
Looks good and keeps the drinks cold. Just keep it hidden from your buddies or you might come back to an empty fridge!

Read More Smittybilt Arctic Fridge / Freezer Reviews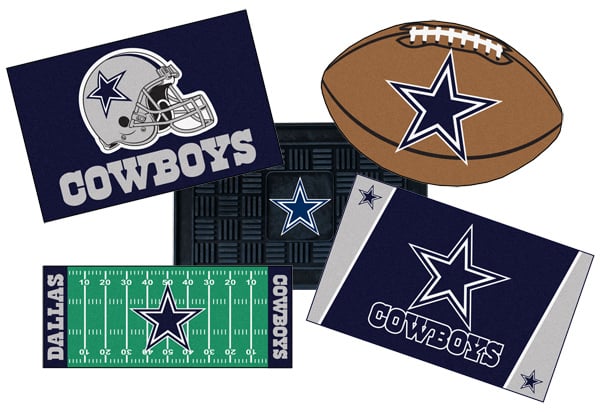 Whether you need a rug for the home or office, or for marking your territory at the tailgate, the NFL Mats and Rugs available from Fanmats will do the trick! A wide variety of sizes and patterns are available from simple door rugs to large area rugs! And each size is available with your choice of NFL logo!
It's fantastic! Great construction and deep colors. I wanted a big statement piece for the den, and this is it! Go Cowboys!

Read More Fanmats NFL Mats and Rugs Reviews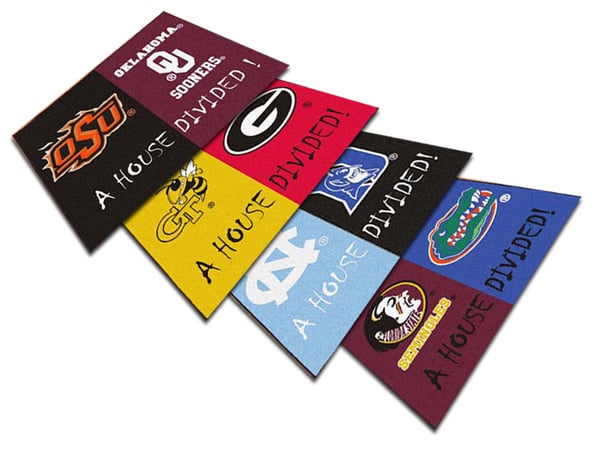 Every state's got 'em. The Romeos and Juliets of modern times - husbands and wives on different sides of an NCAA rivalry! With Fanmat's NCAA House Divided Mat, you can both show off your alma mater with logos from both schools printed on the same high-quality mat. Let your house guests know where you stand!
He went to Florida State, I went to U of Miami, so when I saw this mat I knew I had to have it at home! Hubby doesn't love the Miami U on display, but at least he gets his school there too. LOL!

Read More Fanmats NCAA House Divided Mat Reviews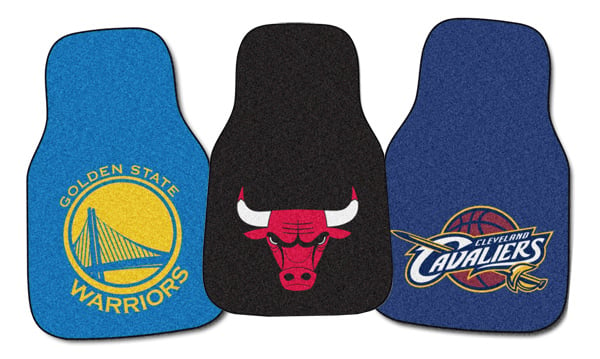 Simple but effective, the Fanmats NBA Carpet Floor Mats are crafted from high-quality nylon and offer an anti-slip backing to keep them in place. The NBA logo of your choice is emblazoned in brilliant colors – or, go with MLB, NHL, NFL, or NCAA. Available for your front row, these mats are sold in pairs.
Looks great. I'm happy with the quality and the fast shipping from Auto Accessories Garage. Thanks everyone!

Read More Fanmats NBA Carpet Floor Mats Reviews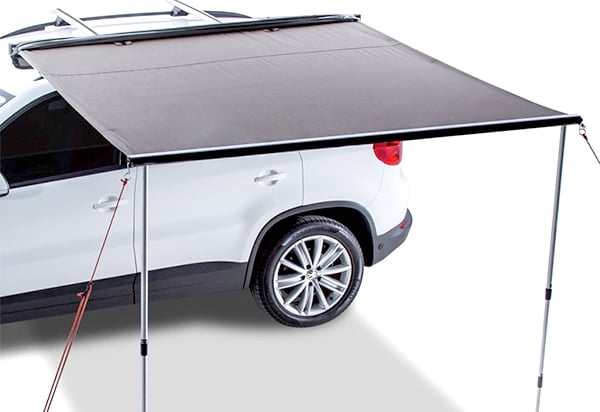 No matter how much you love the outdoors, no one wants to boil under the hot sun and UV-rays. Bring a Rhino-Rack Sunseeker Side Awning to your next tailgate or soccer meet and you can sit comfortably all day long! Made from UV-treated polymer, this durable awning is built for an easy installation.
The other parents on my kids baseball team need these! I got one and now everyone wants to be my friend. There ain't enough room for us all, folks!

Read More Rhino Rack Sunseeker Slide Awning Reviews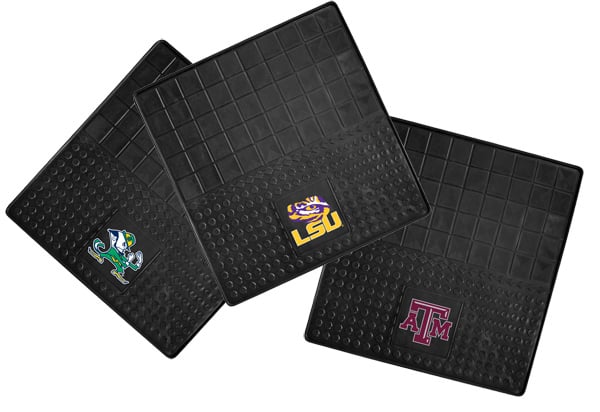 Keeping your cargo area protected and repping your alma mater at the same time is easy with the Fanmats NCAA Vinyl Cargo Mat. This one-size-fits-all cargo mat is designed to drop right into place and help prevent or contain spills and other messes. Plus, the rubberized vinyl will keep your groceries from sliding around.
Looks great and helps me with my errands. I tend to take turns fast, my passengers tell me enough, and at least now I know my milk won't go flying.

Read More Fanmats NCAA Vinyl Cargo Mat Reviews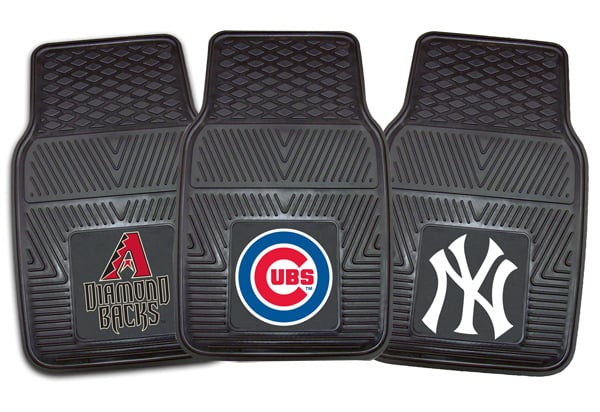 When it comes to vinyl front floor mats, the MLB Vinyl Floor Mats from Fanmats are a home run! Each mat comes stamped with your favorite Major League Baseball logo – or if you prefer, Fanmat also offers the same mat with NBA, NHL, NFL, or NCAA logos present. Built in ridges will help contain spills.
Heavier construction than I expected so I'm very impressed. Looks like these will really help protect the investment of my Rav4. Thanks Fan Mats!

Read More Fanmats MLB Vinyl Floor Mats Reviews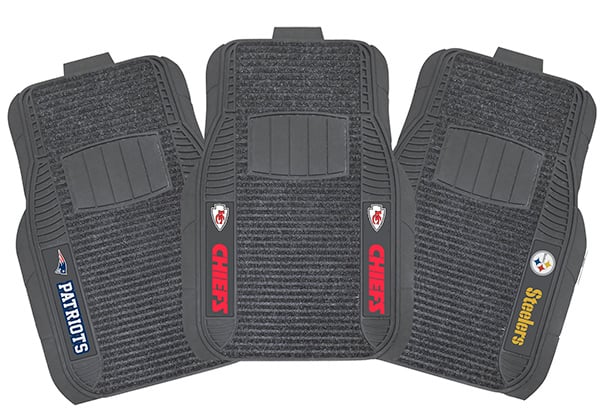 On the premium end of the Fanmats floor liner line is their NFL Football Deluxe Floor Mats. These mats feature a heavy-duty vinyl construction topped with comfortable charcoal carpeting. This mat is available not only in the NFL team of your choice, but NBA, NHL, MLB, or NCAA as well.
Fantastic! Very pleased with the look and feel. Goes with all my other Green Bay Packers gear and I love that they're American-made. This is what "Made in the USA" should mean!

Read More Fanmats NFL Football Deluxe Floor Mats Reviews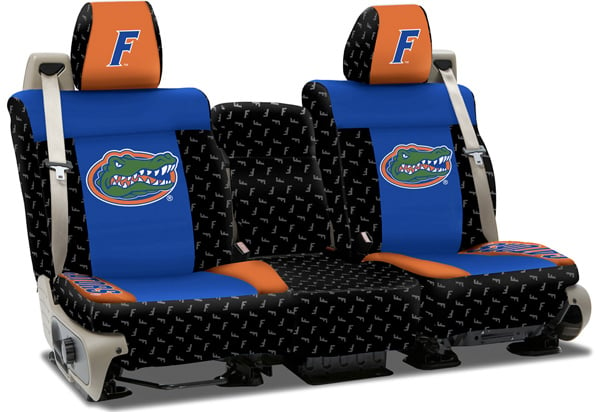 When it comes to showing off your college pride, there's nothing better than Coverking Collegiate Seat Covers. These custom-tailored seat liners are available with any NCAA logo and team colors and are constructed from durable neosupreme material. These covers are proudly made in the USA.
Quality product as advertised. Very easy to install (30 to 45 minutes) and looks great in the truck. And really stands out when I park next to a U. of L. fan!!!

Read More Coverking Collegiate Seat Cover Reviews