Windshield Washer Heaters
Heating up your washer fluid to make your wipers clean better, Windshield Washer Heaters are designed for the ultimate in convenience and safety. Both in cold, snowy winter weather and on the hottest summer days, heated fluid clears your windshield of dirt, glare, and distractions better than fluid that matches the air temperature. Better still, these systems are designed to use less fluid over years of use, saving you money and looking out for the environment.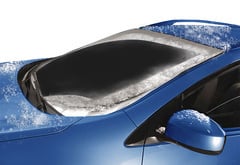 Make sure your windshield is cleaned in the most efficient way possible with an AlphaTherm Windshield Washer Heater. Perfect for use on anything that dirties your windshield, including snow, ice, and bugs, this system heats your washer fluid to as much as 135 degrees before spraying. Designed for safety and convenience, as well as affordability and sustainability, this is a revolutionary car care product that you have to see to believe.
From $119.99
Free Shipping
Quick View