Winter Traction Systems
Make sure you don't get bogged down by slippery conditions this winter with Traction Systems. These helpful accessories make it simpler to get into or out of any parking spot atop any snow and ice. Simple to use and a world of helpful, you won't believe how easy getting around can be. All you need is the right Traction System and you'll be on your way in no time, with no hassle.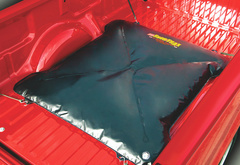 Add weight to your truck bed for better handling in rain and snow with a ShurTrax Traction Weight. A standard garden hose fills these vinyl bags with up to 400 lbs. of water for added support atop your rear axle. Different sizes are available for Mid-Size and Full-Size trucks, which are easy to drain and store.
From $149.99
Free Shipping
Quick View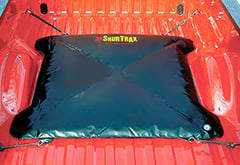 Weigh down your rear axle in the best way possible with a ShurTrax Max-Pax Traction System. These durable vinyl bags fill up with 12 gallons of water each to individually provide 100 lbs. of handling-improving weight. Interconnected in groups of 2 or 3, these are easy to fill, easy to drain, and easy to store.
From $129.99
Free Shipping
Quick View
Want to learn more? Read our:
About Winter Traction Systems
Shopping for Traction Systems is easy at AutoAccessoriesGarage.com. No matter how snowy your climate gets, your vehicle won't have to worry about getting stuck ever again. You can count on being more nimble and getting around your town so much better. You know what you're looking for in a Traction System or Mat, and you'll find it here with no extra hassle and easy convenience. Come see AAG: we can help you out this winter.