Snow Chains
Heavy snowfall and sheets of ice mean compromised traction for your tires and extreme danger when driving in the winter. Maximize your wintertime traction and get to your destination safely with a set of rugged Snow Chains. Our Snow Tire Chains and Tire Cable Chains act like cleats for the road, cutting through the snow and ice to firmly bite the asphalt. They're available for cars, trucks, and SUVs of all sizes, so no vehicle gets left out in the icy cold.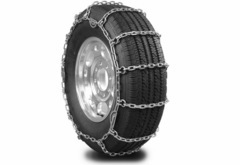 When the roads get icy, the tires get chains. Make sure you've got the toughest ones on the road and wrap your vehicle's shoes with Pewag Glacier Square Link Tire Chains. Their square link design maximizes the contact surface area for unbeatable traction through even the heaviest snow and ice storms.
From $85.92
Free Shipping
Quick View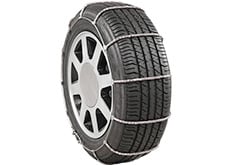 Give any vehicle superior winter traction without the bulk and hassle of giant square-link chains. Pewag Glacier Cable Tire Chains are lightweight, easy to use, and have a low-profile design that fits vehicles with limited clearance in the wheel wells.
From $19.43
Free Shipping
Quick View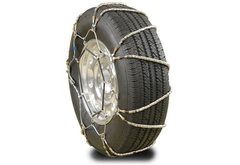 Enhance your winter driving safety without the loud, bumpy ride of bulky snow chains. Pewag Glacier V-Trac Cable Tire Chains are designed with hardened steel rollers that griip the road securely while maintaining a smooth ride. They're available in a wide range of sizes to fit most tires, whether you drive a 2-door or a 4x4.
From $123.83
Free Shipping
Quick View