Making the right decision for your vehicle's brake system can be more difficult than anticipated. How, exactly, is one supposed to choose between two great brands like EBC Brakes and StopTech Brakes? While not necessarily easy, having the proper information available makes the process as simple as it can be. Go over the factors that follow, and we think you'll be able to determine the perfect brake components for your ride.
EBC Brakes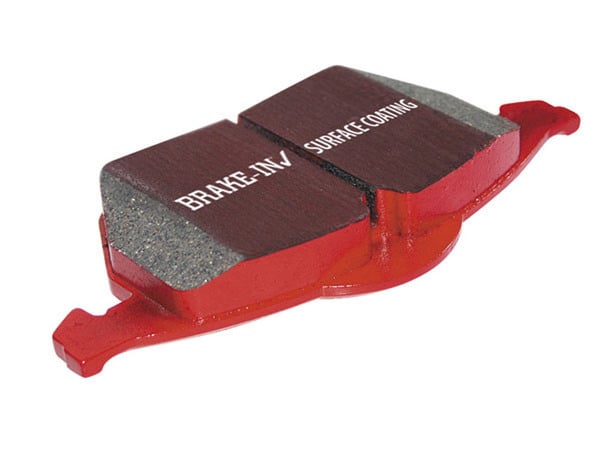 EBC Brakes is one of the most trusted names on the market today. When it comes to Brakes, they know their stuff. They offer five different EBC Brake Pads and a variety of rotors to suit all kinds of vehicles and driving situations. Each brake pad comes in a distinct color, representing the full gamut from daily driving to towing to racing, while EBC Brake Rotors feature Drilled, Slotted, and OE Replacement designs to perfectly suit your needs. With durable British Steel construction and elite designs, they're a great brand for any driver.
You can't wrong by going with EBC Brakes. Whether or not they are right for your vehicle is up to you, but one thing you can be certain of is that if you go with EBC, you won't regret the decision.
StopTech Brakes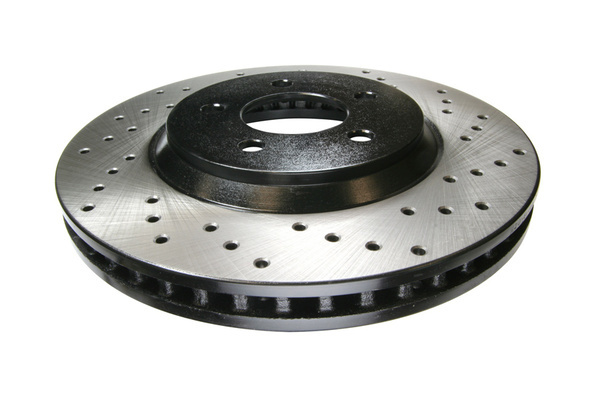 StopTech Brakes was started at the end of the 20th century with one simple goal: to make great brakes parts and accessories that would work across a wide range of uses. Successful and then some, StopTech makes everything an automotive enthusiast could ask for. Everything from StopTech Brake Kits through to individual sets of StopTech Brake Pads and Brake Lines comes with innovative design and easy functionality. Add to these attributes durable materials and a passion for engineering the premier performance brakes components on the market today, and you see there's few better brands to trust.
Sometimes it's easy. By performance enthusiasts, for performance enthusiasts: StopTech Brakes come in enough shapes and sizes to please any customer.
EBC or StopTech - What Are The Right Brakes For My Vehicle?
Two of the industry's most trusted and versatile brakes brands, you can't go wrong with either EBC Brakes or StopTech Brakes. Still, you need to make the right decision for your particular vehicle. With this in mind, we've crafted the following chart to lay out the differences between the two brands as easily as possible. Go over the information below and make the perfect choice for your ride. Good luck with your process, and Happy Shopping!
Compare our most popular EBC & StopTech Brakes
 
Price
from $78.09
from $61.11
from $56.00
from $42.73
from $43.18
Shipping
Free Shipping
Free Shipping
Free Shipping
Free Shipping
Free Shipping

Rating

Overall:
Performance:
Quality:
Appearance:

 
Install Time
30-60 minutes
 
30-60 minutes
30-60 minutes
30-60 minutes
Fit
Vehicle-Specific Fit
Vehicle-Specific Fit
Vehicle-Specific Fit
Vehicle-Specific Fit
Vehicle-Specific Fit
Key Features
 
Corrosion Resistance

---

High Heat Resistance
Low Dust

---

Low Noise
High Heat Resistance

---

Low Dust

---

Low Noise
Low Dust
Material
Alloy Blend

---

Anodized-Zinc Coating
 
Ceramic
Semi-Metallic
Semi-Metallic
Recommended Use
Daily Driving for Cars

---

Muscle Cars

---

Trucks/SUVs
Daily Driving for Cars

---

Race-Inspired Performance

---

Trucks/SUVs
Race-Inspired Performance
Racing
Daily Driving for Cars

---

Trucks/SUVs
Style
Drilled and Dimpled
Drilled and Slotted
 
 
 
Warranty
12-Month/10,000 Mile Warranty
90-Day / 3,000-Mile Warranty
12-Month/10,000 Mile Warranty
3-Year/3,000 Mile-Warranty
12-Month/10,000 Mile Warranty
 
More Details
More Details
More Details
More Details
More Details