Choosing the right replacements or upgrades for your vehicle's brake system is an important task. After all, every driver has different needs, and there are about as many brake manufacturers out to cover each one. That said, there are two clear leaders in the world of performance brakes - EBC and Power Stop. Check both of these brands out together to find the right brake parts for your vehicle and your driving style.
EBC Brakes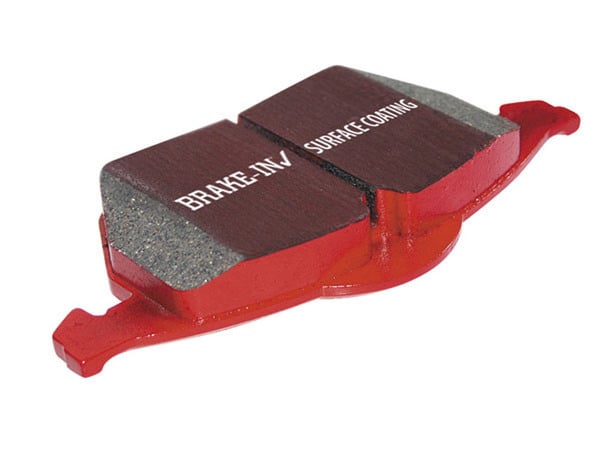 EBC Brakes holds the title as one of the leading performance brake brands. When it comes to stopping vehicles of all kinds, they know their stuff. EBC Brake Pads come in five different styles and they also offera variety of rotors to outfit your system with exactly what it means. Each different color of their brake pads serves a different purpose on the spectrum running from street to racing uses, while EBC Rotors offer Drilled, Slotted, and Replacement options to perfectly suit your system. Made with durable British Steel and designed to elite specifications, they are a great all-around brand for any driver.
When you want your stopping to be short, confident, and straight, EBC will give you exactly that. They also back their brakes with a 1-Year, 10,000-Mile Warranty, so you know this is a company that stands behind their product.
Power Stop Brakes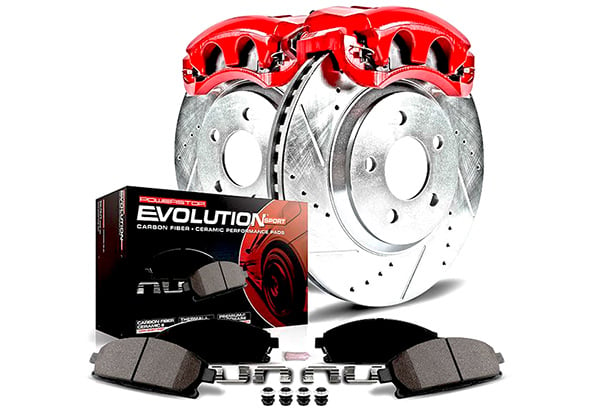 Power Stop hit the ground running (or stopping, in this case?) in 1996. Before long they became another leader on the performance brakes scene, providing brake parts that stand up to heavy-duty abuse, supply reliable friction, and aren't hard on the budget.
One of the most popular products on our site (brakes or otherwise) is the Power Stop Brake Kit. Every Power Stop Kit comes complete with a set of cross-drilled and slotted rotors as well as their Z23 Evolution Sport Brake Pads. The pads make for awesome stopping power with minimal dust and nosie, and they're a perfect complement to PowerStop's rotors. The kit comes in front, rear, or 4-wheel kits so you can easily outfit your entire vehicle in Power Stop performance at a package price. Most Power Stop products are backed with a 3-Year/36,000-Mile Warranty, so they're ready for the long haul.
EBC or Power Stop - What Are The Right Brakes For My Vehicle?
Given that they're two of the industry's leading brake brands, you can't go wrong with either EBC Power Stop Brakes. Still, one brand may be better suited to your driving style and budget. With this in mind, we present the following chart to show the differences between the two brands as easily as possible. Check the info below and make the right choice for your ride. Good luck, and Happy Shopping!
| | | |
| --- | --- | --- |
|   | | |
| Starting At | Brake Pads start at $25.82 | Brake Pads start at $17.28 |
| Available Parts | Brake Pads, Brake Rotors | Brake Pads, Brake Rotors, Full Brake Kits |
| Materials Used | British Steel | Silver Zinc-Plated Rotors, Ceramic & Ceramic/Carbon Fiber Pads |
| Full Kits Include | N/A (full kits not available) | Rotors, Pads |
| Rotors Available | Drilled, Slotted, Replacement | Drilled, Drilled & Slotted |
| Warranty | 1-Year, 10,000-Mile | 90-Day / 3-Year (Depending on Product) |
| Shipping | FREE | FREE |
|   | | |