Installing a Car Bra on the front of your vehicle prevents the kinds of damage that ruin your investment. These accessories prevent nicks, scratches, and chipped paint from pebbles and debris that get kicked up from the road. Many Car Bras may look the same, but there are little differences between them that may make one better for your needs than the rest. Let's compare Colgan and LeBra and see what is the right Car Bra for your vehicle.
LeBra Car Bras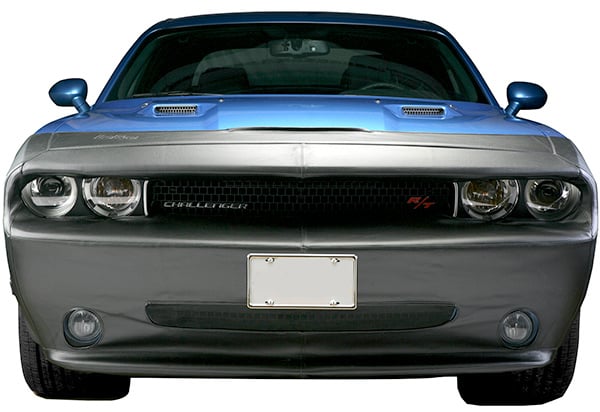 LeBra is one of the go-to names when it comes to Car Bras. Great looks, reliable protection, high durability - they've got all those bases covered. Plus, LeBra custom-crafts their Bras for all kinds of cars, SUVs, and trucks, so no matter what you drive there's probably a LeBra All-Weather Car Bra for you.
LeBra Car Bras' high performance comes from their multi-layer design. Their outer layer is made from a tough vinyl that withstands scratches and impacts, and most importantly it's breathable. That means if it gets wet, you just need to drive around for a bit and the bra will dry itself off - no removing, no hassles. And, this breathable design keeps your finish safe from water damage.
Custom-designed for a perfect fit, LeBra Car Bras take only 15 minutes to install, without any tools required. Plus, these custom designs ensure that you won't lose the functionality of your factory features like fog lights, power headlights, and more. LeBra Car Bras are backed with a 90-Day Warranty.
Colgan Car Bras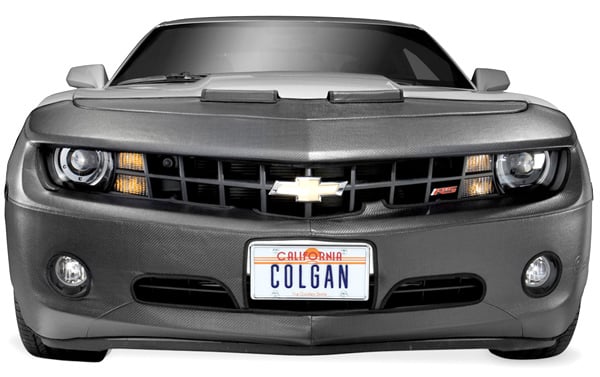 If you're looking for a quality Car Bra, you'd do pretty well to go with the people who literally invented them. Car Bras were invented back in 1961 by Bill Colgan to protect Porsches on road tests, but in short time word got out, demand grew, and a new product was born. Since then Colgan has gone on to design custom bras for hundreds of vehicles of all kinds, and they're constantly improving to this day.
Colgan Car Bras feature a heavy-duty vinyl material that's UV-coated and won't harden, shrink, or fade under sunlight. Their snug custom designs offer a superb fit that won't flap around on the highway and provide tremendous scratch protection. If you want a lighter-duty look, go with the Colgan Sport Car Bra - this design covers only the front edge of your hood for sporty style and full hood access.
Colgan Car Bras are made to last, and the company stands behind them confidently. Every Colgan Bra is backed with a 3-Year Warranty - the longest warranty in the business.
Colgan or LeBra Car - What Is The Right Car Bra For You?
Both Colgan and LeBra are premier names in the Car Bra industry. You really can't go wrong either way, but depending on factors like your visual style demands, your budget, and your preferred warranty, you might find one brand is better for you than the other. We hope the information in this guide, and the chart below, will help you make the right decision. And if you have any more questions, remember to read customer-written Car Bra Reviews and feel free to give our customer support team a call at 800-663-1570.
| | | |
| --- | --- | --- |
| | | |
| Starting From | $74.43 (Sport), $142.57 (Full) | $80.86 |
| Materials | Vinyl/Flannel Liner | Vinyl/Woven Liner |
| Styles | 1-Piece, 2-Piece, Sport Bra | 1-Piece, 2-Piece |
| Finishes | Black, Carbon Fiber | Black |
| Warranty | 3-Year | 90-Day |
| Shipping | FREE | FREE |
| | | |